Hunter Biden to Enter a 'Not Guilty' Plea to Allegations of Illegal Gun Ownership Hunter Biden, the son of President Joe Biden, is expected to enter a not-guilty plea to allegations of illegal gun ownership. The case, which has gotten a lot of attention, is the first-ever criminal prosecution of a child of a serving US president, reports Reuters.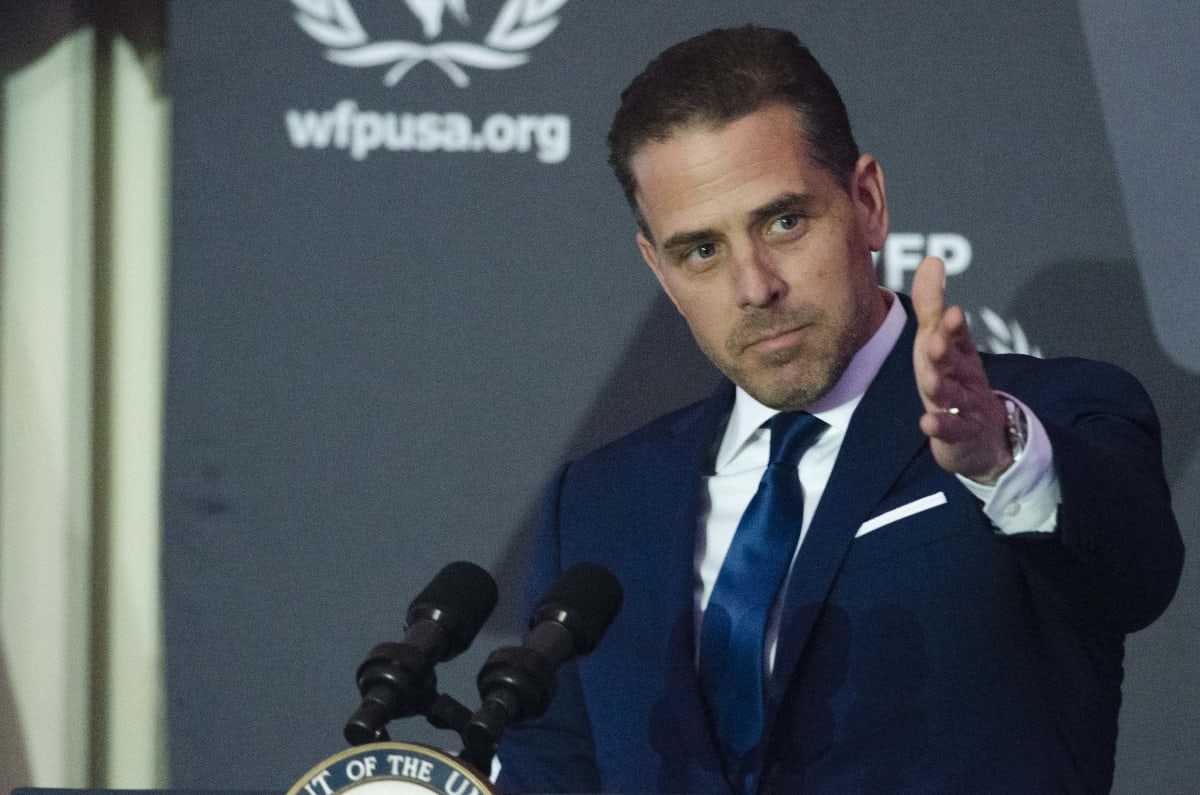 Also Read: When the Bidens Refused to Acknowledge Their Seventh Grandchild for Four Years
The accusations against Hunter originate from his October 2018 purchase of a .38-caliber Colt Cobra revolver, which he owned for 11 days, per Wionews. Two counts of making false statements on paperwork required for the gun purchase, in which he stated he was not using drugs illegally at the time, are among the three felony charges he faces. Based on the same statements, he is also charged with illegally carrying a handgun.
Hunter's attorney, Abbe Lowell, has informed the court that his client plans to enter a not guilty plea during his client's arraignment on Tuesday, which is planned for 10:00 a.m. (1400 GMT) at a federal courthouse in Wilmington, the Bidens' hometown. Lowell had also requested that Hunter attend by video, citing his California residency, but Judge Christopher Burke dismissed this motion, emphasizing that no special treatment should be offered in the case.
A tentative compromise between Hunter and federal prosecutor David Weiss fell apart earlier this year. Hunter would have pleaded guilty to tax breaches in exchange for avoiding penalty on the gun charges if he agreed to refrain from carrying firearms and using illegal substances and alcohol for two years. However, the judge in charge of the case declined to accept the settlement, resulting in the filing of the three felony gun possession charges.
Also Read: When Joe Biden Revealed He Proposed To His Wife Jill Biden Five Times Before Getting A 'Yes'
The implications of this trial are significant. Hunter could face up to 25 years in jail if convicted. Nonetheless, when not accompanied by other accusations, such actions rarely result in serious jail time, according to Wionews. David Weiss, who was appointed special counsel for the Biden investigation after the plea agreement fell through, has indicated that he will continue to investigate Hunter on possible tax charges.
Also Read: Hunter Biden Requests Judge to Subpoena Former President Donald Trump and Ex-DOJ Officials
While Hunter's legal troubles dominate headlines, his father's business connections in Ukraine and China during Barack Obama's presidency have been a continuous subject of Republican investigation. Republicans have accused him of impropriety in connection with his international business operations, and have even launched an impeachment investigation against President Joe Biden. It is important to note that Hunter has not been charged with any crimes relating to his international business activities, and no credible information has arisen indicating that President Joe Biden was involved in any criminal acts related to his son's undertakings, per Live Mint.
Hunter's personal troubles have also come to light. His struggles with alcoholism and crack cocaine addiction have been well-chronicled, complicating his legal status even further. President Joe Biden has repeatedly expressed trust and faith in his son in an interview earlier this year that Hunter has "done nothing wrong." "I trust him. I have faith in him," Joe Biden stated.
More from Inquisitr
Donald Trump Mocks Joe Biden's 'Spoiled' Children During Furious Campaign Rally in Florida
Hunter Biden Files Defamation Suit Against Trump Ally for 'Outrageous' Bribery Claims Against Him