Here's Looking Into The 7 Most Awkward Moments in Former Prez Donald Trump's Trial Post Indictment Some of the Awkward Moments From Trump's Trial
Also Read: Jimmy Kimmel Hilariously Links Donald Trump's Post-January 6 Grief to Eric Trump's Birthday
Despite the absence of jail time looming over Donald Trump, his response to the civil suit has been predictably defiant. Reports indicate that back in April, during a meeting with New York Attorney General Letitia James, Trump confidently asserted, "You don't have a case, and you should drop this case," as reported by CTV News. Trump, once the leader of the nation, now finds himself immersed in a troubling situation with no apparent solution in sight. His presidential legacy is marred by two impeachments, and currently, he grapples with a staggering 91 criminal charges. Almost half of these charges are related to his alleged efforts to overturn the results of the 2020 federal election that he lost.
1. Trump couldn't contain himself during the trial
The opening day of Trump's trial witnessed the former president displaying visible frustration, scowling, and turning beet-red as the prosecution argued that his company had potentially overvalued its holdings. According to the sources from the BBC, in defense, one of Trump's lawyers, Alina Habba, emphasized, "That is not fraud; that is real estate," adding a personal touch by mentioning her visits to the properties in question, asserting that they were far from humble. "There are probably a lot of people in this room that don't like that, and that's why we're here," she remarked. While Trump maintained a relatively composed demeanor in the courtroom, his behavior outside told a different story.
Also Read: 6 Times When Donald Trump Made Headlines That Created a Buzz But Were Forgotten With Time
2. Trump's CFO was caught lying
Also Read: Melania Trump Opens Up: No Major Fights or Disagreements With Donald in 20 Years
Among the 23 witnesses listed by Attorney General Letitia James' legal team to strengthen their case, the hope was that former Trump Organization CFO Allen Weisselberg, previously convicted of tax fraud and serving time, would be a pivotal figure. Weisselberg's estimation of its size, three times larger, and his valuation, reaching as high as $200 million, diverged significantly from previous assessments. When confronted about the apparent discrepancy, Weisselberg claimed, "I never focused on the apartment Mr. Trump owned," and later added, "I didn't correlate the square footage of Donald's apartment. I never focused on it." Despite his assertions, Forbes pointed to emails and memos involving Weisselberg that suggested a more intimate knowledge of the penthouse than he admitted to during the testimony.
3. Trump criticized law clerk over social media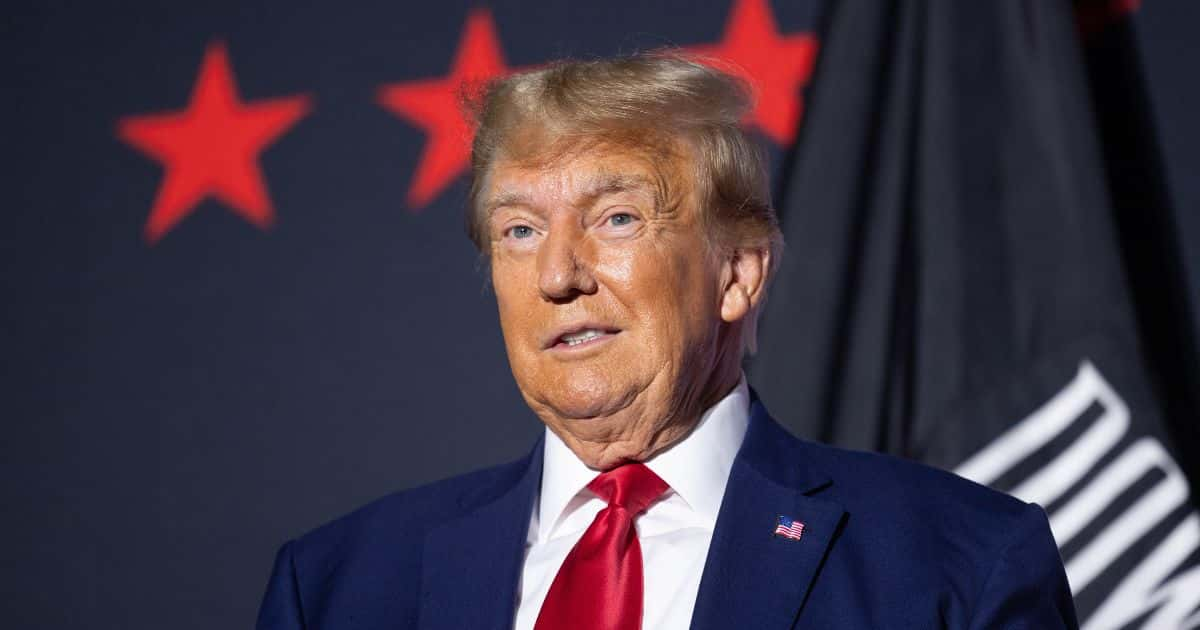 In a not-so-surprising move during the civil trial, Trump took to his Truth Social platform to launch a scornful attack on law clerk Allison Greenfield. After discovering a photo of Greenfield posing with Democrat and Senate Majority Leader Chuck Schumer on Instagram, Trump claimed, without evidence, that they were romantically involved, attempting to undermine the trial. Engoron swiftly imposed a gag order on Trump, demanding the removal of the post. Although the incendiary message vanished from Truth Social, it lingered on his campaign page for over two weeks. Trump's refusal to comply with the gag order led to a $5,000 fine imposed by Engoron.
4. Trump's lawyer verbally confronted the judge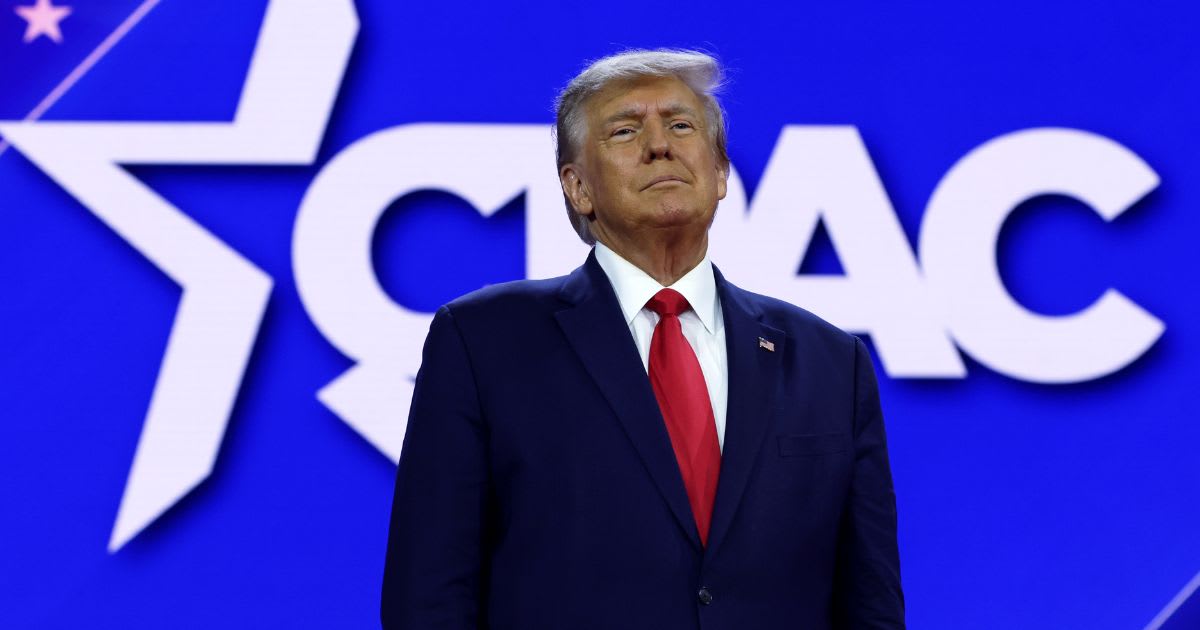 Donald Trump's discontent with law clerk Allison Greenfield wasn't confined to the former president alone; his legal team also voiced objections. Trump's advocate Christopher Kise's insinuation of a potential mistrial was met with a response from Engoron, who suggested that such accusations could be construed as misogynistic. Frustrated by the ongoing bickering, Engoron asserted his right to seek advice from his principal law clerk and extended the gag order to include not just Trump but also his lawyers. The courtroom clash led to the judge's intervention and address of disruptions. Furthermore, the extension of the hearing also emphasized the importance of maintaining decorum in the courtroom.
5. Trump Jr. wanted to look dashing on the stand
Despite his fondness for vocal and derisive remarks, Donald Trump Jr., named as a co-defendant in the civil trial alongside his father and brother, maintained composure during an extended session on the witness stand. Displaying a moment of humor before proceedings began, he quipped to media photographers, "I should have worn makeup." After his testimony concluded, he jokingly told courtroom sketch artist Jane Rosenberg, "Make me look sexy," referencing a previous caricature of another trial participant. However, the substance of Trump Jr.'s testimony was more substantial than these lighthearted moments. Trump Jr. admitted to signing off on the papers, clarifying that while he wasn't directly working on the documents, he relied on the expertise of those responsible for their accuracy.
6. Ivanka Trump couldn't recall details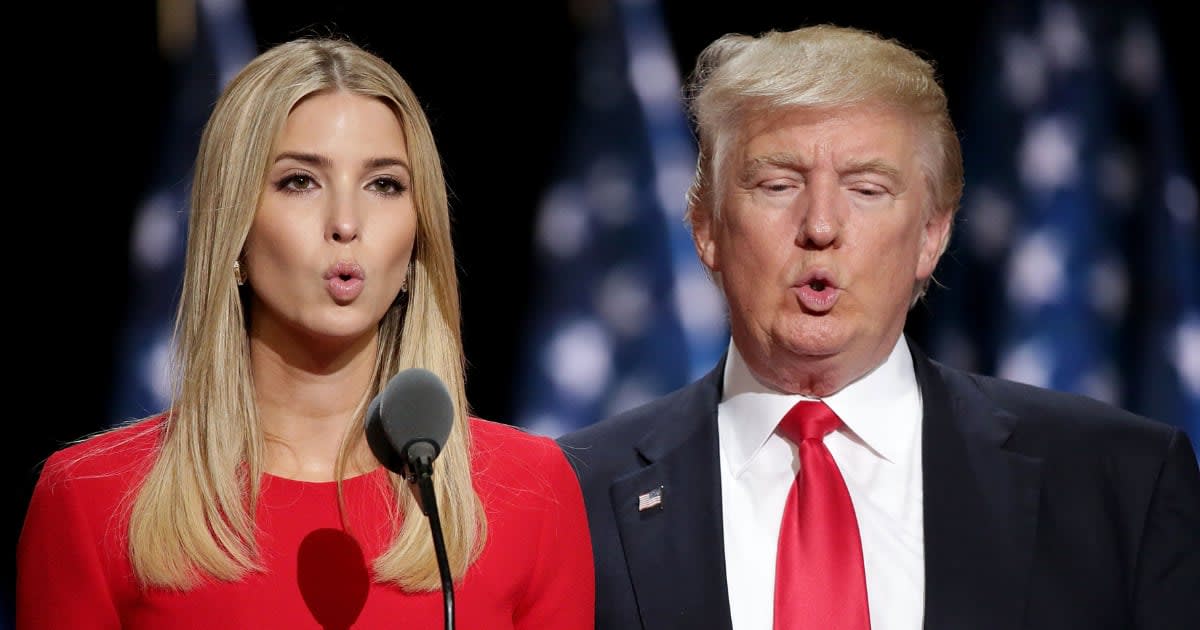 One focal point of the trial delved into a 2011 Deutsche Bank loan for a Florida golf course development, where memos suggested a requirement for Donald Trump to be worth a billion. Subsequent drafts indicated Ivanka's involvement, managing to reduce the required net worth to $2.5 billion. At the time, Trump's financial statements claimed a value of $4.2 billion. In a memo to a company lawyer, Ivanka explained the motive behind the adjustments, stating, "We wanted to get a great rate, and the only way to get proceeds/term and principal where we want them is to guarantee the deal." When questioned about the inconsistencies in her father's net worth and the potential personal benefits from certain transactions, Ivanka struggled to provide clarity, stating, "There were many emails, many conversations."
7. Eric Trump broke a sweat after facing the evidences
Much like his brother Don Jr., Eric Trump, also an executive vice president and co-defendant in the trial, distanced himself from the contentious financial statements under scrutiny. However, unlike his seemingly composed sibling, Eric faced a more challenging time on the witness stand. When confronted by a prosecution-displayed email countering his denial, Eric admitted to regular communication with company executive Jeff McConney, another co-defendant in the trial. "What seems to not be registering is the difference between sending things used for financials and sending things used for a statement of financial condition," he acknowledged. The prosecution honed in on transactions involving Trump holdings, including the Doral Golf Resort, Seven Springs, and a Briarcliff Manor project with an estimated value significantly lower than indicated in the former president's statements. Busy defending his actions, he mentioned being on a multitude of calls daily.
More from Inquisitr
Trump Targets Judge Engoron's Wife After Gag Order Got Reinstated, Calls Her the 'Trump-Hating Wife'
Nikki Haley Calls for an End to 'Chaos and Drama' in a $10 Million Ad Campaign Dig at Trump