Kamala Harris Gets Flak from 'Fox & Friends' Co-Hosts for Biden 'Re-Election' Remark: "What a Low Bar!" Fox & Friends panelists have not held back in their criticism of Vice President Kamala Harris after her recent interview with CBS' Bill Whitaker for 60 Minutes. The co-hosts of the popular Fox morning show took issue with Harris' response when asked about the possibility of her taking over as President if anything were to happen to 80-year-old Joe Biden. Harris' statement—that Biden was 'very much alive and running for re-election'—was met with mockery and laughter from the panelists.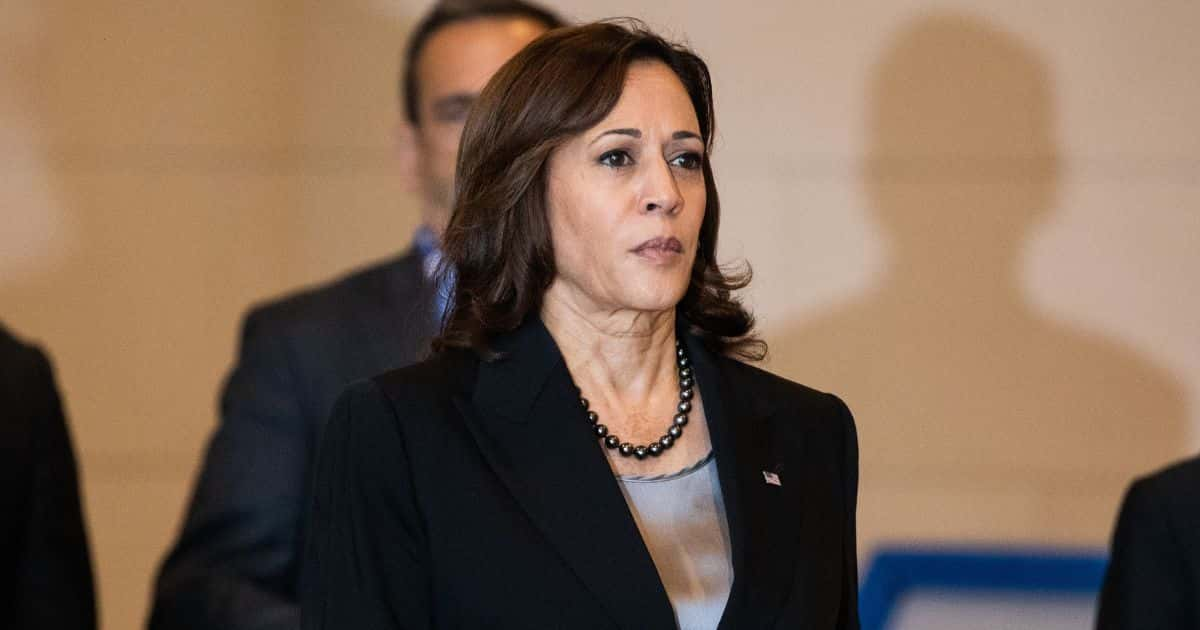 Also Read: Kamala Harris Gets Called Out by Republicans for This Item in Her Thanksgiving Photos
Brian Kilmeade, one of the hosts of Fox & Friends, slammed the 60 Minutes interview as 'one of the softest interviews you will ever see' and criticized Harris for setting such a 'low bar' for voters. When Whitaker asked Harris about concerns from Democrat donors that they would not 'naturally fall into line' with her as President, Harris responded that she would not 'engage in hypotheticals.' Kilmeade also pointed out that despite spending over $10 million on advertising, the Biden-Harris '24 campaign has seen little movement in the polls.
---
US will not send troops to Israel, Gaza
US VP Kamala Harris says Washington has no intention of sending troops to Israel or Gaza.

"We have absolutely no intention, nor do we have any plans, to send combat troops into Israel or Gaza, period," Harris said in an interview with CBS.…

— Citizen YC (@CitiznYC) October 30, 2023
---
The Biden administration has faced a number of challenges during their first year in office, including domestic issues like immigration and inflation, as well as the escalating conflict between Israel and Hamas, as per Radar Online. As this crisis continues to unfold, people are worried that Harris may have to take over the Presidency should something happen to Biden. Critics have also pointed out that the current administration's handling of the conflict in Gaza could have a significant impact on the results of the 2024 election. The way in which President Biden continues to respond to the crisis could sway voters, especially Jewish Americans and pro-Palestinian protestors who have been vocal in their calls for a ceasefire.
---
JUST IN: In an interview with 60 Minutes on CBS, Kamala Harris (@KamalaHarris) is asked, "What's the message to Iran?"

Her response: "Don't."

Why are they all saying the same thing? President Biden said recently, 'Don't, don't," when asked the same.pic.twitter.com/mIiHq3BN5S

— Simon Ateba (@simonateba) October 30, 2023
---
Also Read: When Donald Trump Mocked Kamala Harris' Speech Style: "She Speaks in Rhyme"
The Vice President's interview with CBS also delved into other issues, such as the administration's response to the Lewiston, Maine, massacre and the crisis at the southern border, according to The Daily Mail. Harris called for a reinstatement of the assault weapons ban and urged Congress to invest in addressing the root causes of migration. While Harris remains confident that the Biden-Harris ticket will be successful in the 2024 election, critics have questioned why the administration is currently neck and neck with former President Donald Trump in the polls. Some have even blamed a lack of media coverage of their achievements.
Also Read: Kamala Harris Says Biden and Her Will 'Have to Earn' Their Re-Election As His Approval Ratings Drop
Despite the challenges and criticisms, Harris remains focused on the job at hand and has no time for 'parlor games.' She has also compared her relationship with Biden to the successful partnership between former President Barack Obama and VP Biden during their time in office. Suffice it to say that as the 2024 election draws closer, it remains to be seen how the current administration will handle these important challenges.
More from Inquisitr
Here's What Kamala Harris Said While Officiating Her Stepson, Cole Emhoff's Wedding
President Joe Biden And Vice-President Kamala Harris' Secret Code Names Revealed