Former Chief Financial Officer of Trump Allen Weisselberg Testifies in Fraud Trial Allen Weisselberg, the former Chief Financial Officer (CFO) of the Trump Organization, testified in a high-stakes civil fraud trial, testifying in a lawsuit that may potentially reshape former President Donald Trump's personal fortune and real estate business. Weisselberg's testimony adds insight into claims of systemic financial misconduct that might have far-reaching ramifications for Trump and his family.
Also Read: Home Depot Founder Bernard Marcus Says He'll Still Support Donald Trump, Even if He's Found Guilty
The testimony of Weisselberg came in response to a $250 million lawsuit filed by New York Attorney General Letitia James. According to the lawsuit, Trump, his two sons, and their firm hatched a decade-long fraud plan to inflate Trump's wealth and property prices. According to James, the purpose was to gain better credit conditions, potentially enriching the Trump family by hundreds of millions of dollars.
Weisselberg admitted that Trump's Trump Tower apartment was significantly smaller than declared in financial filings, but said it wasn't a big deal because it only accounted for roughly 1% of Trump's net worth, as reported by NBC News. "Looking at the value of that apartment relative to his net worth is not material. It's about 1%," Weisselberg said. "Looking at the statement of financial condition there were much larger items on there that I was more concerned about."
According to CBS News, Weisselberg's testimony was noted for his constant repetition of "I don't recall" in response to dozens of queries. He claimed he couldn't recall important facts regarding the alleged fraud, such as meetings with Trump, his sons, and the company's previous counsel about financial paperwork needed to secure loans and insurance deals. Furthermore, Weisselberg indicated that he is unfamiliar with "generally accepted accounting principles," highlighting the fact that he is not a licensed public accountant.
Also Read: Donald Trump Sends Warning to Joe Biden Amid Legal Woes: "Should Stop His Thugs Before It's Too Late"
Weisselberg acknowledged receiving comments from Trump on the financial statements, but he was unable to provide specifics about any changes that Trump may have asked. Weisselberg has nearly 50 years of experience at the Trump Organization, stretching back to the time when Trump's father was in charge. Weisselberg's testimony highlighted the striking contrast between his position in the earlier criminal trial and his role in the current civil trial. He had pled guilty to fraud and tax evasion in the 2022 criminal trial.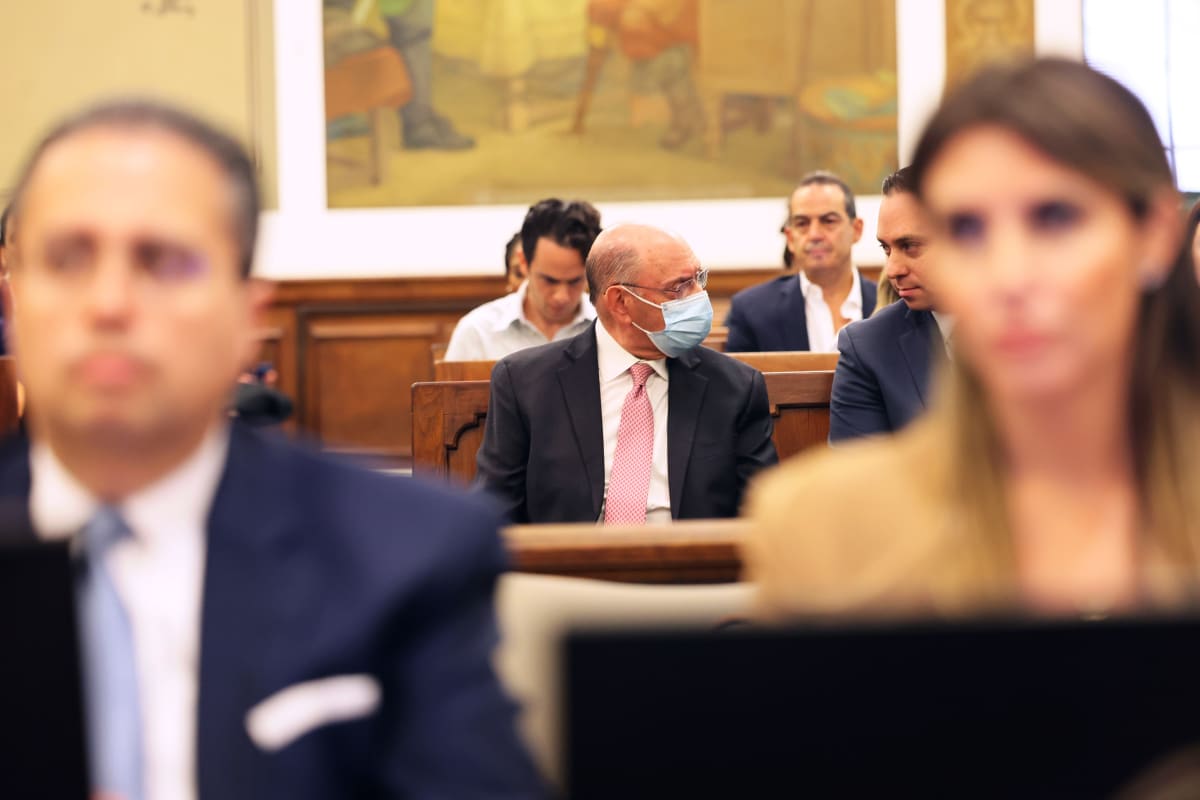 Also Read: Melania Trump Defended by Fans After Being Criticized for Her Outfit at Rosalynn Carter's Burial
Throughout the trial, the Trump Organization's legal team attempted to pin all responsibility for the fraud on Weisselberg, repeating the phrase "Weisselberg did it for Weisselberg" like a mantra as per the outlet. The New York Attorney General is attempting to prove that Trump played a key part in the alleged fraudulent acts in the ongoing civil litigation. Weisselberg signed a separation agreement with the Trump Organization in January of the same year, entitling him to $2 million in installments over two years.
Weisselberg's May deposition, which is now an exhibit in the prosecution, depicted his interactions with Trump as essentially a matter of sending financial paperwork and receiving them back with potential notations, implying that the two had limited direct conversation.
More from Inquisitr
Media Findings State Donald Trump's 'Vermin' Remark Sidelined Over Hillary Clinton's 2016 Comments
When Jared Kushner's Dad Charles, Who Trump Pardoned, Gave $1 Million to a Trump Super PAC