Ex-Trump Lawyer Exposes the Aftermath of 2020 Loss: 'The Boss' Won't Leave 'Under Any Circumstances' In a startling revelation, Jenna Ellis, an ex-attorney of Donald Trump's, disclosed during an interview with the Georgia District Attorney's office that one of Trump's key aides, Dan Scavino, emphatically conveyed that 'the boss' had no intentions of leaving the White House 'under any circumstances' despite losing the 2020 election to Joe Biden. This disclosure was part of Ellis's cooperation with officials in the Georgia election interference case against Trump and his allies, reported The Guardian.
Also Read: Special Council Claims January 6 Events Were Just as Donald Trump 'Intended' Them to Be
The revelation sheds light on the intense efforts within Trump's inner circle to challenge the election results. The video recordings also feature statements from Sidney Powell and two other defendants who entered into plea agreements, which require the defendants to testify and provide insights into their knowledge of events related to the 2020 election and its aftermath. Ellis, during her interview, recounted Scavino's response to her skepticism about the 'legal avenues' available to Trump to contest the election outcome, stating, "Well, we don't care, and we're not going to leave."
The proffer sessions, mandated by the plea deals, offered a glimpse into the mindset of those allegedly involved in the efforts to overturn the election. Powell, another attorney aiding Trump, explained her sudden prominence in politics, attributing it to her willingness to support Trump's bid: "Because we were the only ones willing to support his effort to sustain the White House. I mean, everybody else was telling him to pack up and go."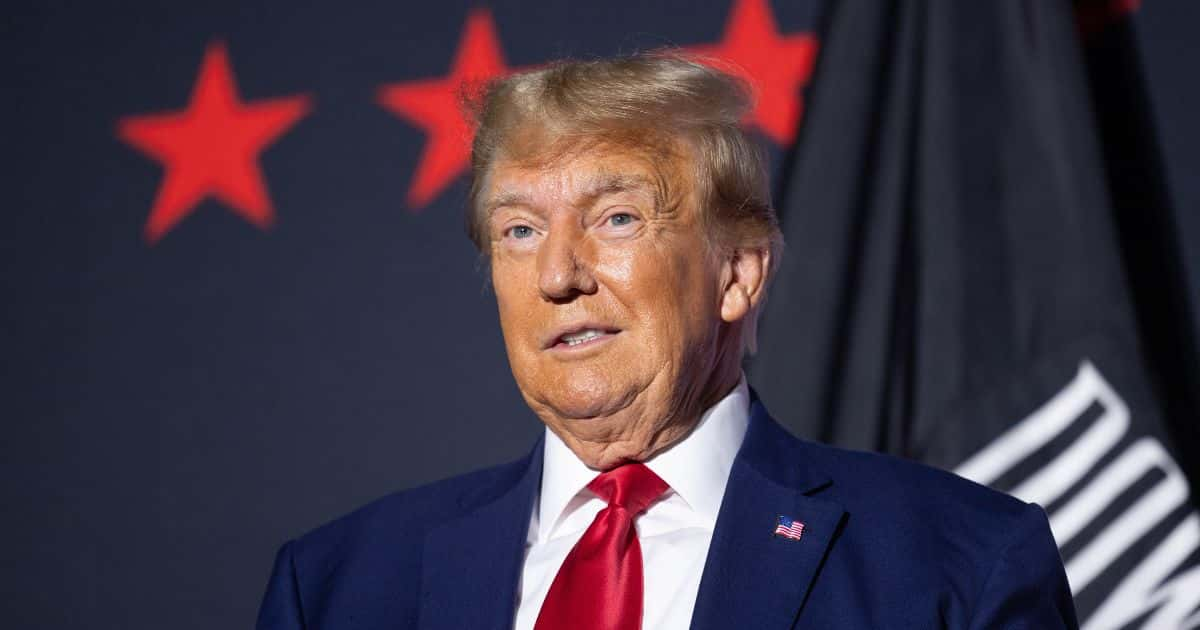 Also Read: Liz Cheney Details Donald Trump's 'Dangerous Plans' In Her New Book, 'Oath and Honor'
The videos also hinted at more legal complications for Trump. Statements from Georgia bail bondsman Scott Hall and lawyer Kenneth Chesebro suggested that Trump may have been aware of a plot to create 'alternate slates' of electors, casting doubt on the legitimacy of the election results. Chesebro also pled guilty and claimed to have provided Trump with a memo outlining this strategy, potentially implicating Trump in the plot, as per The Washington Post.
Also Read: Trump Claims He Asked Son Eric Trump Not to Testify as His 'Young Life' Has Been 'Unfairly Disturbed'
Trump, currently facing a total of 91 criminal charges across four separate indictments, vehemently denied any wrongdoing. The charges include election subversion, retention of government secrets, and hush-money payments to a porn actor. Despite these legal challenges, Trump maintains a strong lead as the Republican frontrunner in various polls for the 2024 presidential elections.
The plea agreements and proffer sessions have become central to the legal proceedings. Ellis and Powell, along with two other defendants, opted to plead guilty to reduced charges in exchange for cooperation, avoiding jail time. Trump, on the other hand, has criticized the investigation led by Fulton County District Attorney Fani Willis, labeling it as politically motivated, as per ABC News. In response to Ellis' revelation about Scavino's statement, Trump's lead counsel, Steve Sadow, dismissed it as 'absolutely meaningless,' emphasizing that Trump left the White House on January 20, 2021. Sadow suggests that such claims were part of a baseless inquiry that should lead to the dismissal of the case.
More from Inquisitr
Hunter Biden Slammed by Prosecutors Over 'Meritless' Attempts to Subpoena Trump's Diaries
Trump's Lawyers Attempt to Delay The $250M Trial, Judge Engoron Strikes it Down: 'Nice Try'