Before His Tragic Death Matthew Perry Confirmed Staying Here With Assistant Kenny Iwamasa The untimely death of popular Friends actor Matthew Perry has been quite heavy news for both fans and friends of the actor to process. As per sources, his castmates, including Jennifer Aniston, Courteney Cox, Lisa Kudrow, Matt LeBlanc, and more from the aforementioned show, recently attended an intimate funeral hosted by his family, setting him to rest. While a toxicology report is highly anticipated, there appears to be new information coming to light concerning the late actor.
Also Read: Jennifer Aniston Promotes Mental Health Support in Recent Post after Matthew Perry's Death
According to Daily Mail reports, Perry wasn't living alone before his passing. Sources confirm that he lived with his assistant, Kenny Iwamasa, just a few weeks before the tragic incident was reported by TMZ. While his $6 million mansion in Pacific Palisades was under renovation, Perry was staying at quite a cozy yet luxurious rental home that demanded a rent of $49,000 every month.
This humble abode boasts three large bedrooms with pleasing interiors and furnishings, followed by some top-notch facilities in-house. A source from People had recently spoken out about how excited Perry was about moving back into his own house. Apparently, Perry claimed his new home was "heaven" and was "incredibly happy" when he knew that renovations were complete.
---
The stars of the series "Friends" said goodbye to Matthew Perry at a private ceremony in Los Angeles.

The funeral took place 6 days after the actor was found dead in his home. He was 54 years old.

"Friends" are heartbroken. pic.twitter.com/YWCVhfDOSy

— Andrii (@Andrii2603) November 4, 2023
---
Also Read: Courtney Cox Does the 'Turkey Head' Dance of Thanksgiving From 'Friends' in Honor of Matthew Perry
The home spans 6,305 square feet and is truly a modern delight in terms of aesthetics. From floor-to-ceiling windows to facilitate ample illumination to sliding doors, this home is a masterpiece to own. A highlight of the home, however, is its spacious swimming pool in the backyard and its panoramic view of Beverly Hills and the azure ocean. The original owner of the home is reportedly John Malakzad. When it comes to the assistant, Malakzad claimed that he was an "individual living with Perry and monitoring him."
---
Kenny Iwamasa: Matthew Perry spent a year in a rental apartment in Beverly Hills with his longtime assistant before his deathhttps://t.co/72zZVSEAC1

— Hiddleston Tom (@Hiddleston58095) November 10, 2023
---
Also Read: 5 Huge Revelations From Matthew Perry's Memoir 'Friends, Lovers, and the Big Terrible Thing'
Whether or not Iwamasa was the one who discovered Perry's body remains uncertain and unknown. Nevertheless, as per his LinkedIn Page, Perry's employee reported handling the 17 Again actor's affairs for over 25 years. On his page, Iwasama gave a detailed description of his roles and responsibilities for the late actor.
It read, "Executive Assistant to personal manager responsibilities for 35 years [ongoing] for client Matthew Perry [Friends; actor-writer-producer]" Furthermore, he also wrote a brief description of himself and the skillset he possesses. "I thrive in chaotic situations that call for order. I am discreet, loyal, and honor absolute confidentiality." He continued, "I love deadlines, contracts, dotting i's, and solving puzzling situations and projects."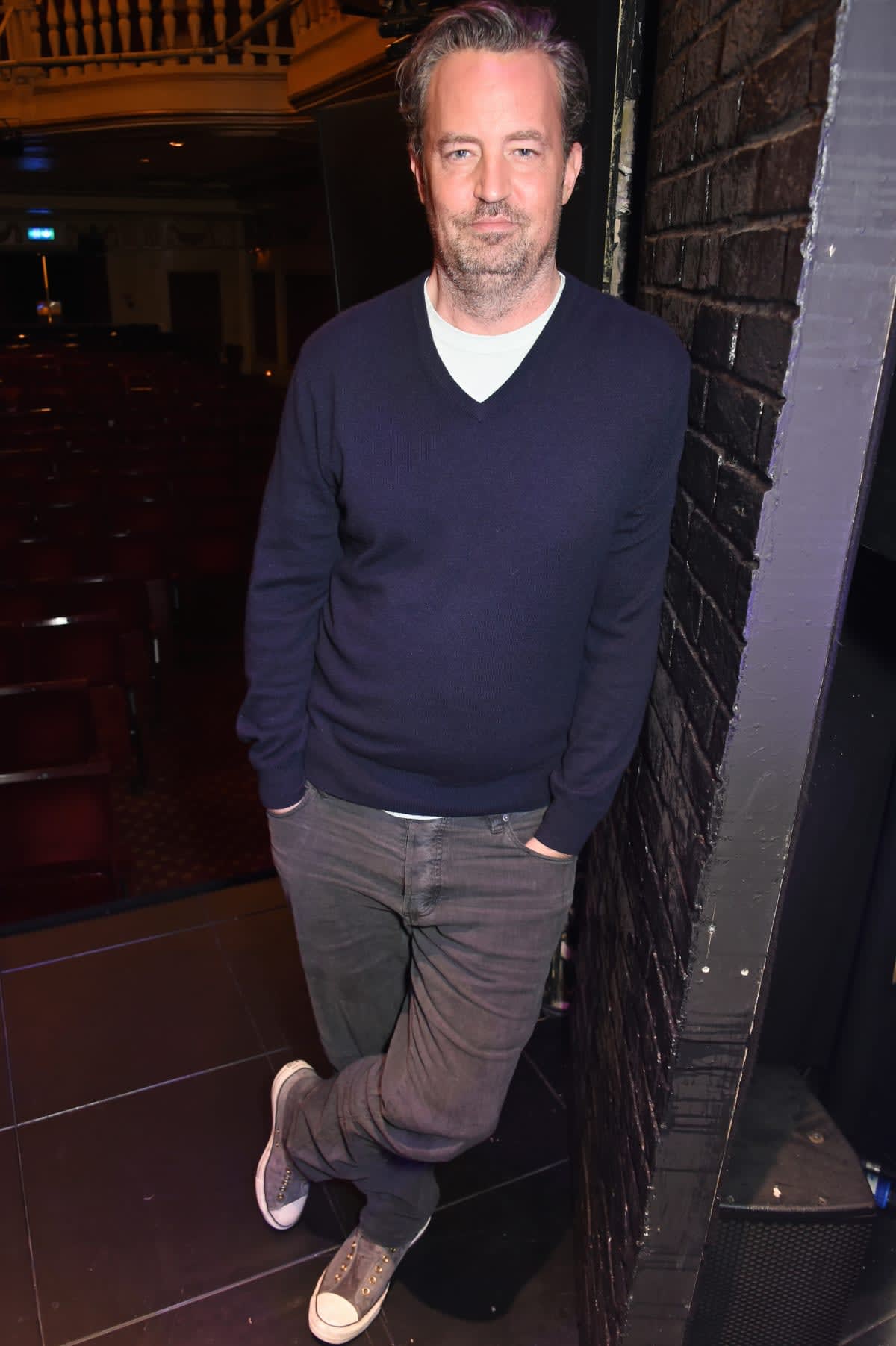 In light of recent events, Iwamasa hasn't issued a comment and remains mum on the matter. Earlier, a relative of the executive assistant who also resided in Los Angeles confirmed that he was staying with Perry at this home for a few months. But, since the actor's sad passing, one of Perry's closest people, Iwamasa, hasn't reached out to sources for comment.
More from Inquisitr
Here's How Matthew Perry's Unpopular Memoir Earned Him This Amount Through Huge Readership
Jennifer Aniston's Soulful Ode to Close Friend Matthew Perry Apparently Had a Secret Message