9 Most Memorable Moments From 'Sister Wives' When the Polygamous Family Fell Apart Sister Wives Recall 9 Moments When Their Polygamous Family Broke Down
Also Read: 'Sister Wives' Janelle Rates Intimacy With Kody Positively But He Has Something Else to Say
TLC reality show Sister Wives has had a phenomenal run since its debut in 2010. Kody Brown and his four wives along with eighteen children managed to capture the essence of a polygamist marriage. However, the Brown family has undergone major changes towards the current season with Kody left with only one of his wives, Robyn. Let us look at the reasons that led to the downfall of the marriages.
1. Meri Brown's Scandalous Affair
Meri and Kody Brown were in a tumultuous relationship right from the start; the couple never felt connected to each other and soon ended their relationship. As per a Showbiz Cheat Sheet feature, Meri fell in love with an imposter in 2014, just when her marriage was beginning to crumble. The reality star exchanged private messages and photos, and engaged in flirty conversations with a man named Sam Cooper. In an old Sister Wives clip, Meri recalled the embarrassing situation: "When I started talking to this 'guy,' you know, we're becoming friends, and we're laughing, and he was saying all the right things to make me trust him and make me think that he was this real person that really cared." In 2015, after a shocking revelation, Meri ended her relationship with the alleged businessman. She found out that she was being catfished by a woman named Jackie Overton. "Once upon a time, we fell in love and were happy together. We laughed until we didn't. I know she will find a new guy and be happy. Leave her alone," Jackie apologized via X in the end.
Also Read: 'Sister Wives' Star Janelle Brown Displays Drastic Weight Loss in Skintight Jeans and Blazer
2. Kody and Meri Brown Separate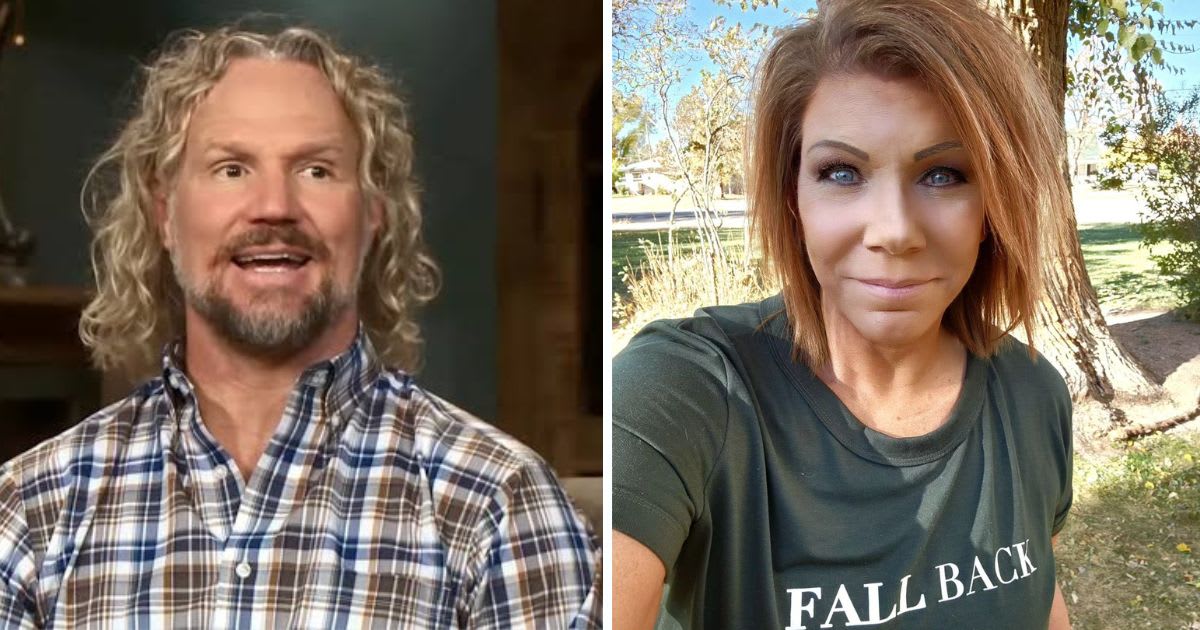 Also Read: Here's are 8 Worst Things Said to 'Sister Wives' Star Kody Brown By His Ex-Wife and Kids
The patriarch of the Brown family officially divorced his first wife, Meri, in 2014; they stayed 'spiritually' married to each other until last year. As per an article in Today, the estranged couple sought separation in January with an official statement: "In light of a recent unapproved press release, we feel compelled to share our own truth, in our own way, and in our own timing. After more than a decade of working on our relationship in our own unique ways, we have made the decision to permanently terminate our marriage relationship." Later, during one of the confessionals, Kody called their relationship "essentially unstable" and he also added that, "It's not a functional relationship." The two failed to reconcile after that, and Meri started afresh with her inn business later.
3. Kody Brown's Two Major Moves
Kody ended up moving his polygamous family to Las Vegas and later once again moved to Flagstaff for privacy. As People reported, "It's green; there are four seasons," Christine said back then. "It's a little bit smaller—quite a bit smaller than Las Vegas," Robyn added. "There's mountains; we'll be living at 7,000 feet of elevation," said Kody. "Small town, quiet, beautiful college." As to why the family is moving, Robyn explained, "We're moving because we want kind of a slower lifestyle. We want some water." "More than anything, we're getting the mountains," Kody added. However, Meri, Janelle, and Christine were against the move, reminiscing about the good times in Las Vegas. Christine had added, "Vegas has been good for us; I'm not saying that it hasn't; it's been really good. It's been great for our kids. They've all really grown here and done so many wonderful things,and it's been great for us. I'm just ready for the next adventure."
4. Kody Accuses His Wives of Being Lazy
Fans frequently called out Kody for mistreating his wives and calling them out on the reality show. During the quarantine episode in 2021, the patriarch called Janelle lazy for being irresponsible. As per The U.S. Sun reports, Kody complained, "Cause she doesn't want to hear the facts. She doesn't want to hear it. "Frankly, I think Janelle is lazy about an ounce of prevention." In most of the episodes, viewers noticed that his favorite word was "lazy" while describing any one of his wives.
5. Kody Hates His Wife Robyn
As per a Screen Rant feature, Robyn, his only remaining wife as of now, never took to his harsh comments about her. The mother of three was first introduced to the reality show in 2010, and since then, Kody has always expressed his concerns about being married to a divorced woman with children. During the first season confessional, he even revealed that he "shuddered" when he first met Robyn.
6. Kody Starts to Separate from Christine
As per People report, Christine and Kody were together for almost 26 years before calling it quits. "To hear that he wasn't attracted to me, it was terrible to hear," Christine shared with the host, Sukanya KKrishnan,in December 2022. "And it's super embarrassing,right? Ugh. I just got to thinking, 'You know what? It really just goes both ways.'" As reported by EOnline, "After he said that, I was kind of like, 'Oh, well,then I'm done. Then it's over,'" the TLC star continued. "It was almost a relief. 'Well, then I'm not going to keep fighting for this, and I'm not going to keep trying, and I'm not going to keep doing this if you're not attracted to me. So everything that I've done for you for the family means nothing.'"
7. Kody Enraged On Christine
As per another report by Screen Rant, Kody always favored his youngest wife, Robyn, over his other three wives. And this has started right from Season 1 of the series. Robyn would always get away with emotional scenes during the family meetings while being cornered. During one such meeting, Kody was enraged at Christine for completely ignoring Robyn. "Just the knife in the kidneys," he yelled at Christine, realizing that he had wasted all these years on the mother of six children.
8. Christine's Nacho Habits
Christine Brown has displayed rapid weight loss since her separation from Kody; as per The U.S. Sun report, the patriarch had detested a "chubby" Christine earlier. The part of Kody's memoir when he described Christine's nacho-eating habits was a noteworthy one in the history of Sister Wives. In it, Kody talked about how he previously had second thoughts about his romantic feelings for Christine after seeing her consume nachos. He commented on her large serving of chili cheese nachos and called her "cute" but "a little chubby".
9. Mykelti Tutored About Sex By Kody
During one of the episodes of Sister Wives season six, Kody took matters into his own hands and sat down with his daughter Mykelti, whom he shares with Christine and her husband Tony Padron, for a sex education chat. He apparently told his daughter: "Hormones go into your mouth, and it registers certain things that will stimulate both the heart and the body for other reasons." However, the audience and even members of the crew believed that Kody didn't understand human biology at all.
More from Inquisitr
Here's Where 'Sister Wives' Star Christine Brown and Hubby David Wooley Have Traveling Recently
Meri Brown Gets Agitated After Christine Reveals Her Wedding Ring Story Without Consent on 'Sister Wives'