8 Things About Her Private Life That Ellen DeGeneres Doesn't Want Anybody to Know Ellen DeGeneres and Her Private Life Things
Also Read: Jennifer Aniston Revealed How She Coped when 'Friends' Ended: "Got a Divorce and Went into Therapy"
Ellen DeGeneres hailed as the epitome of charm on television, faced a significant blow to her reputation in 2020 when reports surfaced about the toxic culture behind the scenes of her daytime talk show. Known well for her Emmy-winning program, The Ellen DeGeneres Show garnered criticism for its scandalous associations. Moreover, conflicts of conduct with other talk show hosts led to the disclosure of her dominating behavior. While DeGeneres has charmed audiences for 17 years with her upbeat and generous on-air persona, recent revelations from staff members have painted a different picture of the show's work environment. Here are some of the many other things she doesn't want anybody to know.
1. Ellen DeGeneres Took Her Wife to the Hospital After Having Three Marijuana-Infused Drinks
In a surprising revelation on Jimmy Kimmel Live! in 2021, Ellen DeGeneres stirred attention by admitting to driving under the influence—not of alcohol but of three CBD-infused beverages. The night Portia de Rossi, DeGeneres' wife, had to undergo an unexpected appendectomy, she needed further care. Acknowledging the potential risk, DeGeneres admitted fault for getting behind the wheel in such circumstances. She explained, "I did. I mean, I kicked in, like my adrenaline, because I just had to rush her there. It's probably not safe; I shouldn't be saying any of this."
Also Read: Ellen Degeneres Once Forgot About Katy Perry's Marriage to Russell Brand in This Awkward Interview
2. Anne Heche Wasn't on Talking Terms With Ellen DeGeneres For Years After Splitting
Also Read: When Justin Bieber First Featured on the Ellen DeGeneres Show After Becoming an Overnight Sensation
Ellen DeGeneres' notable relationship with Anne Heche, sparked at a Vanity Fair Oscars party, lasted for three years but didn't conclude on the most amicable terms. In a recent interview with Mr. Warburton magazine, Heche was asked about the public backlash faced by her ex-girlfriend amid revelations about the tumultuous culture behind her daytime talk show. She said, "I haven't spoken to Ellen in years. I'd listen to the people who have. If I'm standing someplace and I don't like what's going on there and I stay there, it's my fault. So what are the actions that got me there and why can't I get out of it easily if that's not something that I want to be engaged in? Ellen is standing where she walks, and that is hers to continue that journey."
3. Ellen DeGeneres Was Accused of Being 'Cold' After Anne Heche Passed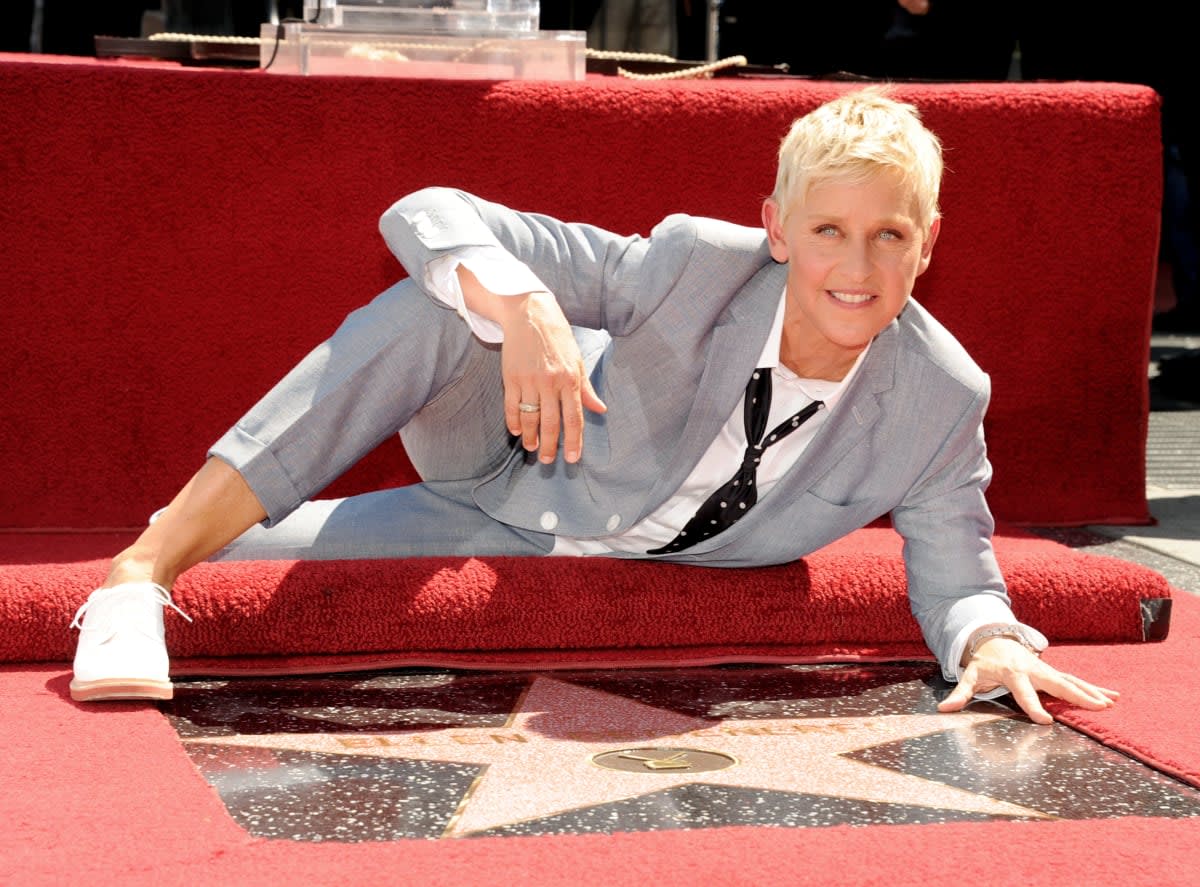 In August 2022, Anne Heche faced a tragic end due to injuries sustained in a car accident in Los Angeles. The Psycho actor was taken to the hospital after a terrible car crash. Unfortunately, she went into a coma, and her family eventually had to pull the plug on her life support. A friend of Heche revealed to The U.S. Sun that Ellen DeGeneres' initial response left much to be desired, describing it as shockingly cold. When approached by a photographer for comments on Heche's condition shortly after the incident, DeGeneres stated via Mirror, "We're not in touch with each other, so I wouldn't know."
4. After a Fight With Ellen, Portia de Rossi Checked Into a Rehab
Back in 2014, reports were circulating that Portia de Rossi had checked into the Passages Malibu rehab facility for a 30-day program addressing substance abuse issues. According to an anonymous insider who spoke to In Touch as per the Daily Mail, "They got into an ugly fight. Portia hadn't been happy for a while and was drinking and isolating [herself], and Ellen confronted her. Portia lost it and blamed Ellen for driving her to drink because of her controlling ways, and said she wasn't in love with her anymore. Ellen was crushed and screamed at Portia to get out."
5. Ellen DeGeneres' Stepfather Harassed Her
In a candid 2005 interview with Allure magazine, Ellen DeGeneres bravely shared a deeply personal and haunting chapter of her past. Gruessendorf entered her life when he married Ellen's mother, Betty DeGeneres, shortly after her parents divorced in the mid-1970s. Ellen later delved further into this traumatic experience during an appearance on David Letterman's Netflix series, My Next Guest Needs No Introduction. "My mother had had breast cancer right after they got married. So she had a breast removed, and they had a very, very sexual relationship, which was also very uncomfortable for me. And he told me when she was out of town that he'd felt a lump in her breast and needed to feel my breasts because he didn't want to upset her, but he needed to feel mine."
6. Ellen DeGeneres Demonstrated That She Wasn't a Big Fan of Dogs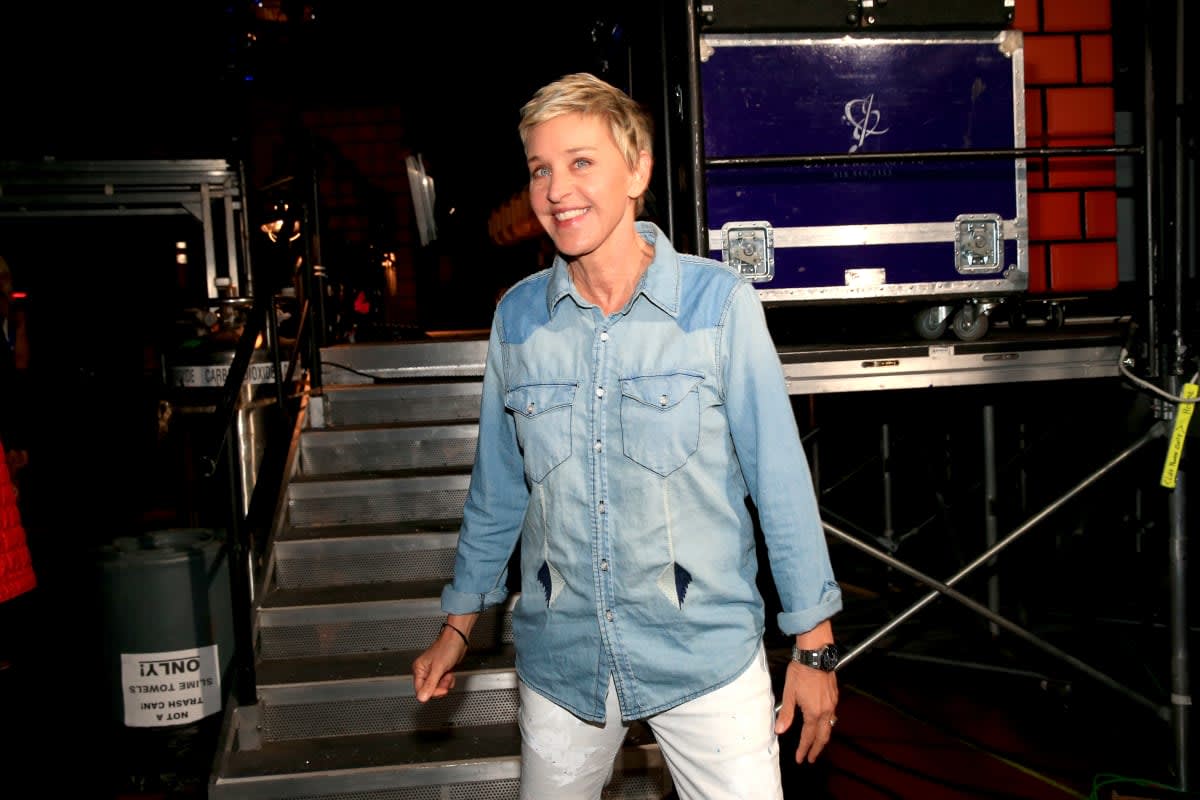 The controversy that later became known as 'Iggy-gate' unfolded when Marina Batkis, co-owner of Mutts and Moms, exposed emails to the media detailing Ellen DeGeneres and Portia de Rossi's handling of their dog's care. According to The Smoking Gun, initially, the celebrity couple expressed satisfaction with Iggy, describing him as "highly trainable, smart, and enthusiastic." However, their tone shifted significantly a month later when Batkis inquired about the pup's well-being. De Rossi explained that they had decided to rehome Iggy with the chat show's hairdresser, citing his high energy and time demands as incompatible with their new home. The hiccup arose when the temporary dog owners neglected to complete the necessary paperwork.
7. On TV, Ellen DeGeneres Once Passed Over Rosie O'Donnell
In 2004, Ellen DeGeneres faced questions about Rosie O'Donnell and the timing of her chat show ending, coinciding with her coming out. On Larry King Live, DeGeneres downplayed their relationship, stating, "I don't really know Rosie that well. I mean, I've spoken to her, but we're not really friends." This revelation surprised O'Donnell, who believed they had a close connection. Reflecting on their subsequent feud in a 2023 interview with The Hollywood Reporter, The Flintstones star mused, "I don't know if it's jealousy, competition, or the fact that she said a mean thing about me once that really hurt my feelings."
8. Anne Heche and Ellen Degeneres Had a Tumultuous Relationship
A year following the separation of Ellen DeGeneres and Anne Heche, the public remained in the dark about the reasons behind the dissolution of the once-golden couple. Surprisingly, it was revealed that the talk show host was just as clueless about the situation as everyone else. During a 2001 interview with the Los Angeles Times, DeGeneres shared her ongoing challenge of accepting the end of her relationship with Heche. The latter, on the other hand, was mostly snubbed by Hollywood.
More from Inquisitr
Jennifer Lawrence Reveals Her Favorite Reality TV Show That She Could Watch 'For the Rest of Her Life'
When Gwen Stefani Lost an Iconic Role to Angelina Jolie For a $486 Million Movie: "Angelina Beat Me"