5 Things Everyone Should Know About Trump's $250 Million New York Fraud Trial 5 Important Things To Know About Trump's $250 Million New York Fraud Trial
Also Read: Host Says Paramount+ PR Team Halted Kelsey Grammer's Interview With BBC After Voicing Support for Trump
The enormous financial empire that helped make Donald Trump popular is at stake in a $250 million civil fraud trial that started in New York on October 2. Attorney General Letitia James of New York had said last year on September 21, 2022, that her office launched a lawsuit against Donald Trump, charging the former president with fraudulent business activities. To obtain favorable loans, James alleges, the former president, his two adult sons, and the larger Trump Organization are charged with wrongfully inflating the worth of their properties by more than $2 billion. Although Trump is currently embroiled in many legal battles, this one is the most high-stakes one. Trump has called the case a hoax and denies any wrongdoing, but Judge Engoron has already upheld the main allegations of overvaluation and misrepresentation fraud. Here are 5 things to know about the case:
1. The stakes are too high for Trump to ignore
In the event of Trump losing this case, the real estate enterprise that helped elevate Trump to national prominence much before he entered the presidential race would suffer a serious setback. These assets make up a sizable portion of his personal wealth and sense of self. Forbes Magazine calculated earlier this year that the value of his homes in New York alone is $720 million out of his projected $2.5 billion worth. If the prosecution prevails, Trump and his corporation will be forced to pay a $250 million fine and will not be allowed to conduct business in New York, which will take away Trump Tower and the rest of his property. His regular appearance in court implies that he is aware of the gravity of the situation, per BBC.
Also Read: Jimmy Kimmel Says Trump Is 'Going Straight to Hell' For His 'Jesus and God Keeping Score' Comment
2. Two of Trump's children are co-defendants in this case
Also Read: Trump Claims He Would Win The Blue States if 'Jesus and God' Came Down to Keep Score of Elections
Donald Jr. and Eric, two of Trump's adult children, are included as witnesses and co-defendants in the case. In 2017, the year their father won the presidency, the two assumed control of the Trump Organization. Both of Trump's sons are charged with what Attorney General Letitia James has called "persistent and repeated fraud" about their businesses, just like their father. James filed a complaint in which she lists numerous specific accusations against Eric and Donald Jr., most of which have to do with purportedly false appraisals of real estate values. Both men are to be prohibited from holding officer or directorships in "any New York corporation or similar business entity" that is licensed or registered with the state, according to the lawsuit.
3. Trump's lawyers could face an uphill battle with Judge
With a bench trial scheduled for Trump and his co-defendants, Judge Engoron will be the only arbitrator of the case rather than a jury. Judge Engoron delivered a harsh order criticizing Trump's business practices, calling them out of a "fantasy world," per ABC News. The primary argument in the case, that Trump overstated his wealth by millions of dollars, was confirmed in a ruling last week. "A discrepancy of this order of magnitude, by a real estate developer sizing up his own living space of decades, can only be considered fraud," Engoron said in his order. For example, one financial statement overvalued his Florida home, Mar-a-Lago, by 2,300%. The judge ruled that Trump should no longer have authority over certain of his businesses. Although the exact scope of this decision is yet unknown, it may compel the Trump Organization to cede authority to a receiver designated by the court or ultimately have to sell them.
4. Trump might be called in as a witness and the trial could run for months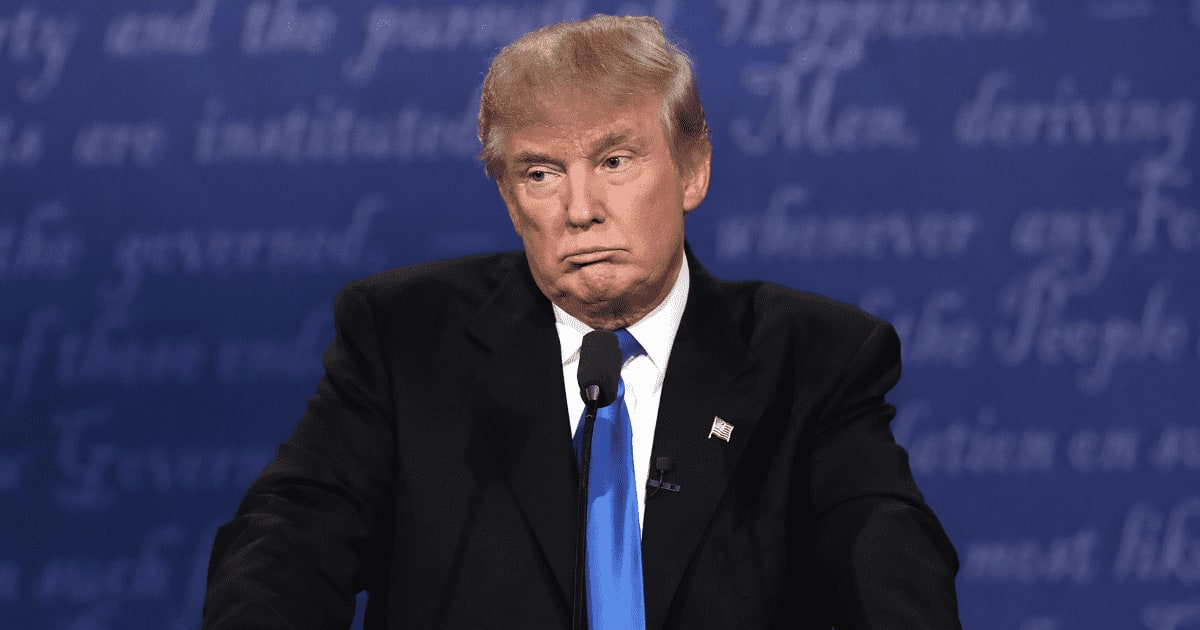 According to a witness list submitted to the court, the attorney general intends to call Trump as a fact witness. During his initial deposition by the attorney general's office in August 2022, before the case was filed, Trump asserted his Fifth Amendment privilege against self-incrimination over 400 times. However, in an April 2023 deposition, he adopted a more conversational style, offering extensive answers to questions from the government. It's unclear how Trump would respond if he were to testify during the trial. Further, the judge projected that the case would conclude in about three months. Following Engoron's decision, the government amended its witness list, which now includes 27 witnesses who will personally testify in court. The defense has a list of 127 witnesses in addition to those on the government's witness list, however, it is unlikely that they will call every one of them.
5. The outcome could be very expensive for Trump
The attorney general of New York is requesting a $250 million verdict against Trump and his co-defendants; but, Trump's financial difficulties resulting from the trial may go well beyond this fine. James has also requested that the court disqualify Trump from holding an officer position in a New York corporation, prohibit him from applying for loans, and prohibit him from engaging in any commercial real estate transactions in the state of New York. Engoron's directive to revoke Trump's business licenses in New York has prompted Trump to start the process of dissolving the businesses registered in his name, potentially endangering the survival of the Trump Organization and related organizations. "This, you could argue, is more immediately perilous to some degree than some of the criminal cases to Donald Trump," Abrams said about the risk to Trump's checkbook.
More from Inquisitr
Trump Mocks DeSantis' Debate Against Newsom in a New Dubbed Video: 'Battle of Loserville'
DeSantis' Pac 'Never Back Down' Chairman Resigns Days After CEO Quit: 'Beyond Difference of Opinion'