5 Recent Embarrassing Gaffes by Donald Trump in the Presidential Campaign Trail Donald Trump's recent gaffes are getting too out of hand
Also Read: Hunter Biden Slammed by Prosecutors Over 'Meritless' Attempts to Subpoena Trump's Diaries
Former President Donald Trump always says bizarre things, but supporters and detractors alike are growing concerned. It's not only Trump making provocative and inflammatory statements or lying to gain political advantage. This is considerably more frightening. Trump's numerous gaffes include a recent campaign appearance in which he referred to former President Barack Obama as if he were the present inhabitant of the White House. Trump's confusion and inaccuracies in the last two months of campaigning vary from stating he defeated Barack Obama in 2016 to mixing up the names of the city and state he was in. Here is a list of five of his severely embarrassing mix-ups.
1. Trump got confused about who the current POTUS is
On November 11, Trump mentioned Viktor Orban at a Veterans Day address in Claremont, New Hampshire. Trump stated that the Hungarian leader was asked what counsel he would provide to "President Obama" in a world that "seems to be exploding and imploding," CNN reported. According to Trump, Orban responded by saying that Obama "should immediately resign, and they should replace him with President Trump, who has kept the world safe." The problem is that, as nearly everyone knows, Obama is not the current President of the United States.
Also Read: Trump's Lawyers Attempt to Delay The $250M Trial, Judge Engoron Strikes it Down: 'Nice Try'
2. Trump flubbed the name of the city he was campaigning in
Also Read: MSNBC's Jen Psaki Pokes Holes at the Notion That Nikki Haley is a 'Moderate' Presidential Candidate
On October 29, as Trump entered the stage during a campaign trail, he said to the audience, "Hello, to a place where we've done very well, Sioux Falls! Thank you very much." The issue was that Trump was in Sioux City, Iowa, not Sioux Falls, per The Hill. South Dakota. Iowa Republican state Sen. Brad Zaun rushed onto the platform and whispered something into Trump's ear, prompting the former President to exclaim, "Oh!" He immediately went to the microphone and rectified himself, asking the audience, "So, Sioux City, let me ask you, how many people come from Sioux City, how many people?… Who doesn't come from Sioux City? Where the hell do you come from?!" It was an unusual approach to address folks during a campaign stop.
3. Trump called Hungarian PM Viktor Orban the leader of Turkey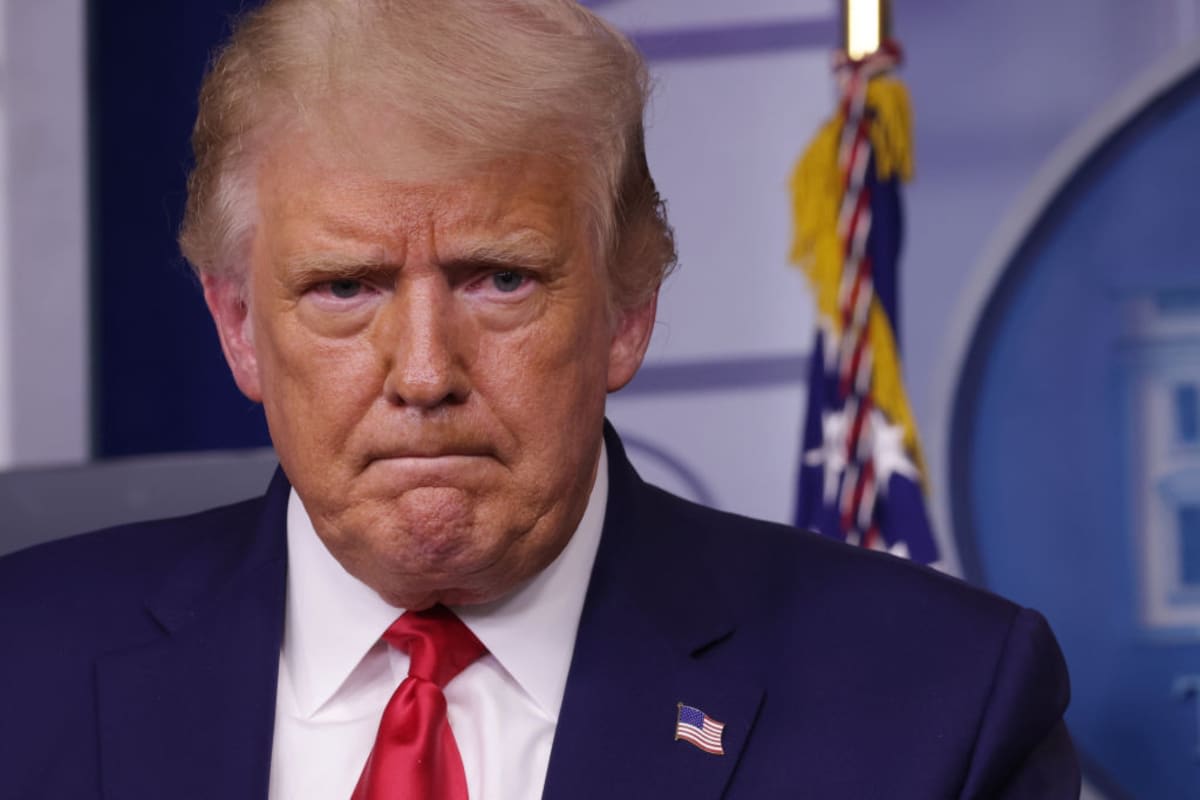 Trump made a seriously bizarre error when he called Hungarian Prime Minister Viktor Orban the leader of Turkey. Turkey's president is Recep Tayyip Erdogan, per POLITICO. The two countries are not even geographically close, but the statement is so shocking and frightening because Trump is quite familiar with Orban. He has a lengthy history of glorifying the autocratic leader and has met him too. In the same address, Trump incorrectly said that Orban's country had a border with Russia - but neither Hungary nor Turkey did.
4. Trump implied that he beat George Bush, not his brother Jeb Bush
Trump mixed up Jeb Bush with his brother, former President George W. Bush, at a speech in South Carolina, per HuffPost. Trump began reminiscing about his 2016 South Carolina GOP primary victory, telling the audience with usual bombast, "When I came here, everyone thought Bush was going to win. They thought Bush because Bush supposedly was a military person — great." He then added about Bush, "He got us into the Middle East. How did that work out, right?" Fact is, in 2016, Trump did defeat Jeb Bush, a former Florida governor. But he never served in the military and did not lead the US into the Iraq war. That was George W. Bush, whom Trump never ran against.
5. Trump said he beat Barrack Obama in 2016, warned of an impending 'WW2'
Trump made several gaffes during his speech at the conservative Pray Vote Stand conference. He mistook Barack Obama for President Joe Biden, initially declaring that he was "leading by a lot" versus Obama (who is not a candidate in 2024?). During the same interview, Trump stated, "With Obama, we won an election that everyone said couldn't be won." Recognizing his error, Trump swiftly corrected himself by saying, "Hillary Clinton" – his actual opponent in 2016. In the same speech, Trump also oddly stated that Biden would lead the US into "World War II," presumably referring to World War III, per Salon.
More from Inquisitr
Jill Biden Was "Shocked" to See Republicans Supporting Donald Trump Despite Indictments
Chris Christie Predicts Whom Donald Trump Will Vote for in 2024 —And It Isn't Himself