4 Most Unreasonably Overpriced Properties Owned by Former President Donald Trump Trump's Most Insanely Overpriced Properties
Also Read: Ron DeSantis Says He Doesn't Use the Word 'Vermin' as Much as His Presidential Rival Donald Trump
Donald Trump was a real-estate mogul prior to venturing into American politics and becoming the 45th president of the nation. He was a renowned name in the business, minting money on properties. However, the Republican candidate has been accused of inflating the value of his assets in a lawsuit filed by New York Attorney General Letitia James. She claims Trump and his organization committed years of financial fraud to gain favors. Here's a list of Trump's most unreasonably overpriced properties.
1. The Mar-a-Lago Club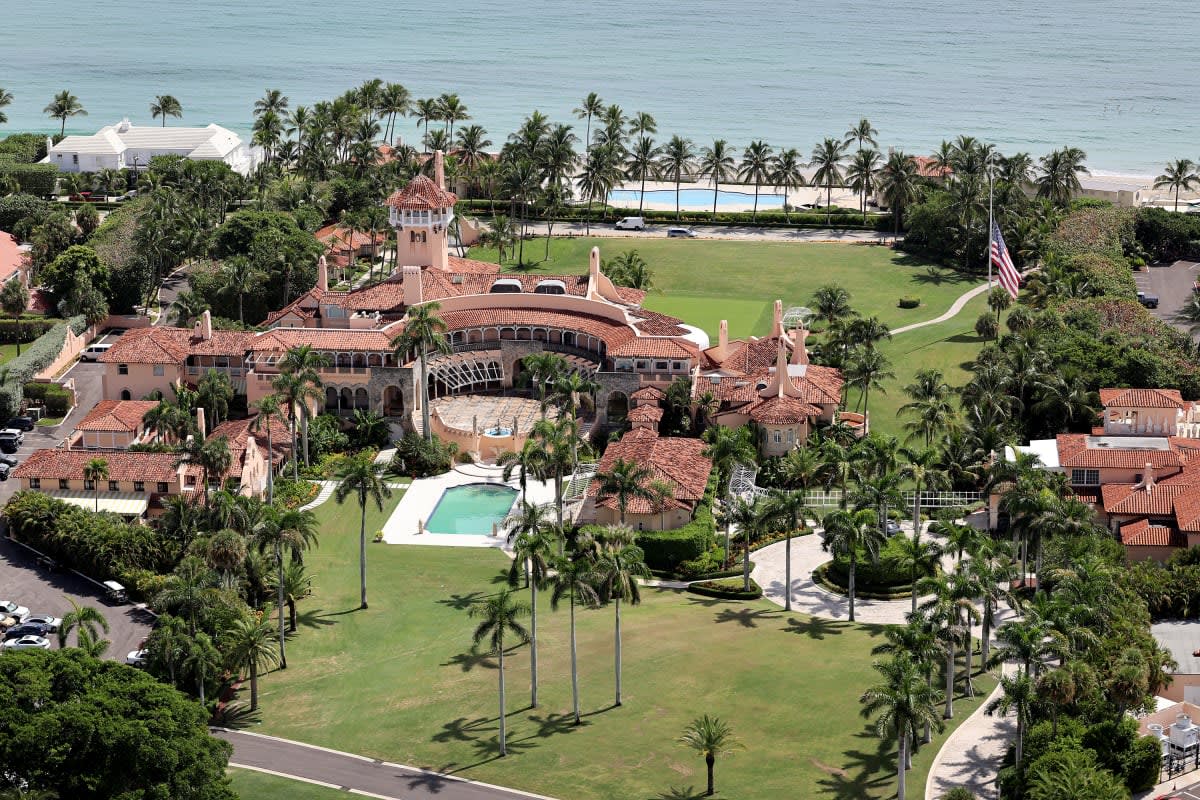 The Mar-a-Lago property, the "Winter White House," became popular after Trump got indicted in the alleged mishandling of classified documents case. The 17-acre Mar-a-Lago estate on the Florida coastline was purchased by the former president in 1985. A former National Historic Landmark turned private residence for Trump was transformed into a social club in 1994. According to the fraud lawsuit filed by Attorney General James, the property's valuation peaked year after year from 2011 through 2021, now worth $739 million.
Also Read: Ron DeSantis Blasts Trump and Also Reveals That He Will 'Supersede' Obamacare With a 'New Plan'
2. The Triplex Trump Tower
Also Read: Melania Trump Took a Pre-Meditated Decision For Attending Rosalynn Carter's Memorial Service
The Trump Tower is New York City's most recognized skyscraper and was Donald Trump's primary residence until 2020. However, he still has a penthouse condominium spanning across the top three floors of the 58-story building. But the problem is it is not as grandeur as it is made to believe. Apparently, Trump has valued the triplex as being more than 30,000 square feet, which, in reality, is less than 11,000 square feet. "That price was absurd," the lawsuit reads.
3. Trump's Golf Resort
Donald Trump's golf resort on the Menie estate in Aberdeenshire, in north-east Scotland, is a controversial property. It was claimed that the 18-hole course had apparently destroyed the 4,000-year-old sand dunes it was built on. According to the civil fraud lawsuit by James, its 2014 valuation - at $327 million is based on the assumption that 2,500 homes could be developed on the 1,400-acre land. The suit claimed Trump "tripled the value of the undeveloped land," as reported by BBC.
4. Trump International Hotel and Tower Chicago
Nearly 100 story tall, the Trump International Hotel and Tower in downtown Chicago is the city's second tallest building. However, according to the civil fraud lawsuit by James, it is "worthless." The former president claimed he spent $850 million to build the luxury building filled with apartments, hotel rooms, and restaurants. Based on the documents in court, the 77-year-old has excluded Trump Chicago on financial statements since 2009 but sought loans and other benefits worth $100 million in the building.
More from Inquisitr
Donald Trump's Speech Interrupted by Fox News Host to Fact-Check 'Many Untruths' About Election Fraud
Melania Trump Faces Backlash for Not Wearing Black at Rosalynn Carter's Memorial: "Disrespectful"