Will Smith Claims That Jada Pinkett Smith's New Book, 'Worthy,' Left Him 'Shocked and Stunned' Will Smith has reacted to the memoir written by his wife, Jada Pinkett Smith, which is making headlines with its explosive insight into their married life. According to PEOPLE, the Emancipation actor revealed that he was 'shocked and stunned' by Pinkett Smith's book, in which she opened up about her life and family and how it had a long-lasting impression on her decisions, despite being privy to most of these stories already.
Also Read: Taylor Swift Set to Enjoy Quality Time With Travis Kelce in $6 Million Kansas City Mansion
During the latest episode of the On Purpose podcast, hosted by Jay Shetty, a poignant letter written by Will Smith to Pinkett Smith was talked about. In it, Will shared his emotional journey as he read through the pages of Worthy, expressing a range of emotions from shock and laughter to inspiration and heartbreak. He admitted to being caught off guard despite having spent most of his life alongside Jada. "It's one thing to hear anecdotes at a family barbecue, but it was truly overwhelming to take in your story, potently condensed in this way," Will conveyed in his letter.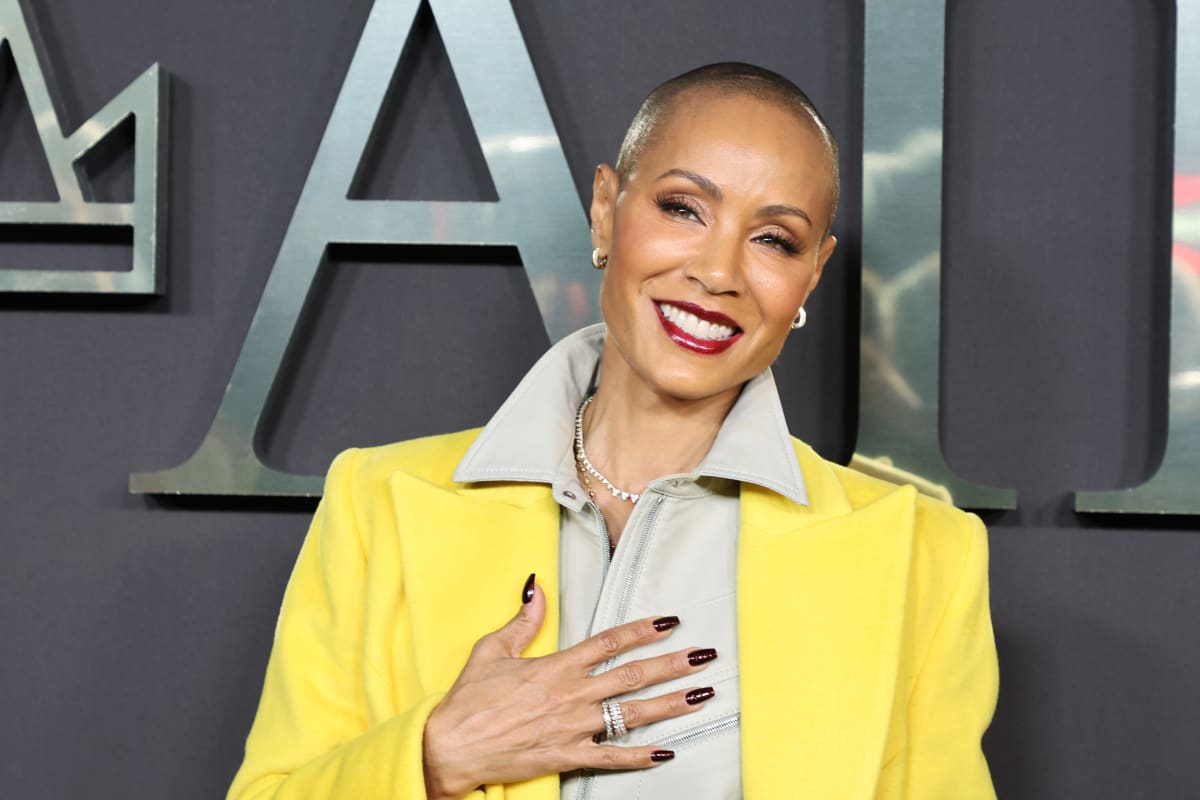 Despite the revelations, Will demonstrated a profound understanding and support for his wife, acknowledging the difficulty of laying bare personal experiences. "I know it wasn't easy to excavate the depths in that way. I applaud and honor you," he continued. Will's response suggested a lack of resentment and an embracing of Jada's vulnerability and honesty. He concluded with a warm note, "If I had read this book 30 years ago, I definitely would have hugged you more. I'll start now. Welcome to the Authors Club. I love you endlessly. Now go get some Merlot and take a rest."
---
View this post on Instagram
---
Also Read: Sister Wives: Janelle Brown Laughs Off at Kody Brown's 'She Only Wants Him for His Body' Comment
Despite the intense media scrutiny surrounding the couple and the revelations in Worthy, Jada appeared touched by Will's open letter. She even light-heartedly responded, "He knows I can't have no Merlot! That's beautiful. That's why I can't divorce that joker." During her press tour, Jada did not shy away from discussing various aspects of her life, including her past relationship with rapper August Alsina and the highly publicized Oscars slap involving Chris Rock. However, Will's letter seemed to strike a chord with her.
Also Read: Britney Spears Starts the Day With a Quirky Twist, Goes Nude For a 'Good Morning' Video
"To hear him say that he would have hugged me more is me hearing him say he would have taken a bit more time to listen and understand," Jada tearfully expressed. Despite the revelation of their separation, it appears the celebrity couple has no immediate plans for divorce. In a previous interview with NBC's Hoda Kotb, Jada affirmed her commitment, stating, "I made a promise that there will never be a reason for us to get a divorce. We will work through whatever. And I just haven't been able to break that promise." The unfolding dynamics between Will and Jada continue to captivate public interest, offering a glimpse into the complexities of a high-profile marriage navigating challenges and evolution over time.
More from Inquisitr
Travis Barker's Son Landon Barker Refuses to Help With Baby Rocky as He Was 'Rooting for a Little Girl'
Britney Spears Says Her Brother Bryan is 'Like a Dad,' Calls Him Her 'Best Friend' Amid Family Feud