Was Former President Donald Trump Involved in Deals With a Mafia Boss in the 1980's? In a recently released book, The Life We Chose, William 'Big Billy' D'Elia and The Last Secrets of America's Most Powerful Mafia Family, explosive claims have surfaced as a former mob boss asserts that he conducted real estate transactions with Donald Trump in the 1980s. According to the reports of Fox News, the book reveals that Trump owned three Atlantic City casinos—Trump Plaza, Trump Taj Mahal, and Trump Marina and also reportedly engaged in business dealings with the reputed mob boss William 'Big Billy' D'Elia.
Also Read: Donald Trump Sends Warning to Joe Biden Amid Legal Woes: "Should Stop His Thugs Before It's Too Late"
According to the book, D'Elia, who was the reputed boss of the Bufalino crime family based in Pennsylvania, asserts that he "dealt with" Trump during the time when the future president owned these Atlantic City casinos. D'Elia claims that Trump, known for his hands-on approach to deals, negotiated directly with him and other mob figures. Describing Trump's demeanor, D'Elia is quoted in the book saying, "(He's) just like he's on TV now, arrogant. He doesn't keep his word."
---
1. The book "The Life We Chose, William 'Big Billy' D'Elia and The Last Secrets of America's Most Powerful Mafia Family" includes revelations about former President Trump dealings with the Italian-American mafia.

The book is written by veteran journalist Matt Birkbeck. pic.twitter.com/pkOZWnM7iZ

— The Intellectualist (@highbrow_nobrow) July 9, 2023
---
The author of the book, Matt Birkbeck, reveals that Trump preferred to handle deals himself without the involvement of lawyers, and he was not averse to engaging with figures from the criminal underworld. One intriguing story from the book details negotiations between Trump and D'Elia over the sale of timeshares in a Trump building. Reportedly, Trump wanted D'Elia to purchase bulk copies of his book as gifts for timeshare buyers, a move that would boost the book's sales and raise it on the best-seller charts. This request allegedly involved D'Elia buying thousands of copies, requiring a significant financial commitment.
---
View this post on Instagram
---
Also Read: Jared Kushner Reveals Senior Senate Chuck Schumer Upset His Mother By Saying 'Jared's Going to Jail'
The book also claims that in one real estate deal, the difference of an extra million dollars rested on a coin flip during a meeting between Trump and D'Elia. The details of this coin flip and its outcome are presented as part of the narrative. These revelations come in the context of longstanding speculation about Trump's connections to organized crime, with his history in real estate and construction in New York and Atlantic City intersecting with known mob territories. In 2016, during his first presidential campaign, Politico investigated Trump's alleged ties to the mob, including hiring firms with mob connections for construction projects.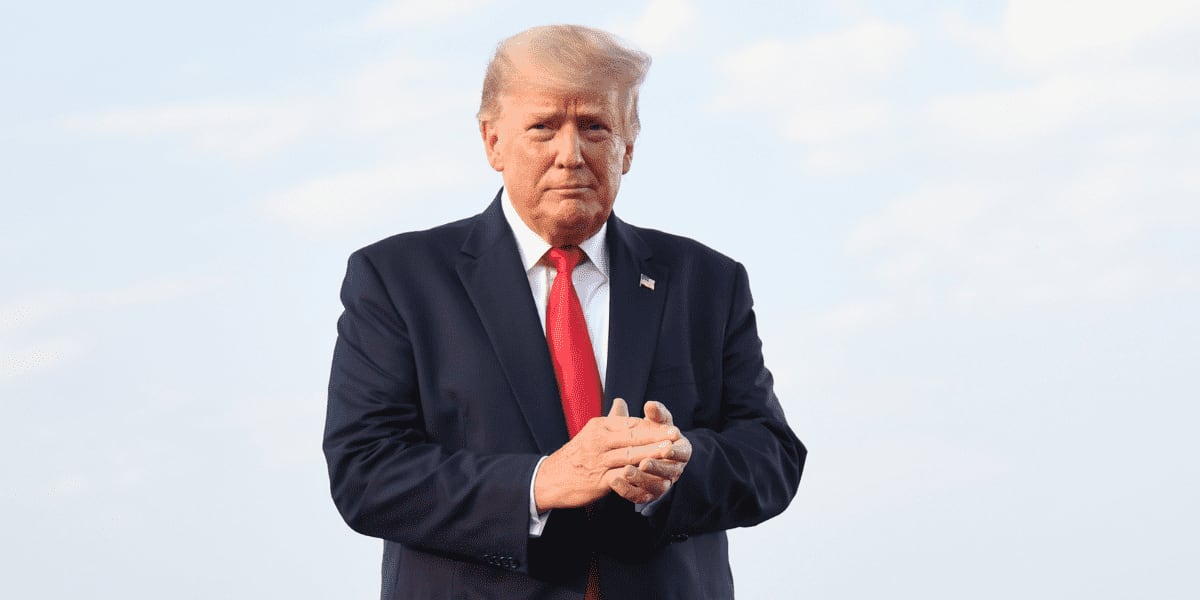 Also Read: Melania Trump Defended by Fans After Being Criticized for Her Outfit at Rosalynn Carter's Burial
Politico reported that Trump hired companies associated with organized crime figures to build Trump Tower and Trump Plaza in Manhattan, allegedly buying overpriced concrete from companies linked to mafia chieftains Anthony 'Fat Tony' Salerno and Paul Castellano. Trump's connection to Salerno was suggested to have been facilitated by Roy Cohn, Trump's attorney, who represented both Trump and reputed mobsters.
Meanwhile, a recent report revealed that Trump warned his longtime personal assistant, Molly Michael, not to cooperate with federal investigators looking into his refusal to hand over boxes of classified documents. According to The Messenger, the politician told his assistant to stay discrete about the documents being at his residence.
More from Inquisitr
Here's Why 'Fox and Friends' Co-Host Brian Kilmeade Criticized Pro-Palestinian Protesters
Media Findings State Donald Trump's 'Vermin' Remark Sidelined Over Hillary Clinton's 2016 Comments