Walmart Offers Barn-Style Tiny Home With Second Floor for $9,270, Delivers in Just Seven Days Looking for a house in the USA? Walmart is selling a two-floor house for just under $10,000!
According to The U.S. Sun, Walmart is selling a tiny barn-style home for just $9,270, and the retail chain delivers it to people in just seven days. The tiny home comes with a loft and a second floor which makes it even more attractive to buyers. According to Walmart's description of the product, the Arlington 12 x 20 wood shed kit "provides plenty of room for your storage needs with its second-floor loft and 4 – 6 ft headroom." There are high side walls on the first floor that gives customers "plenty of room to add shelving or a significant amount of more storage area," added Walmart.
The house also comes with all the extra hardware like door hinges, latches, nails, hurricane hangers, glue for gussets and a detailed instruction manual. On the other hand, the floor, shingles and roof edges are provided by the owner. The lovely Arlington wood shed kit made House Beautiful's list of "12 Prefab Tiny Homes That Come With Big Style." According to the website the house is best for people who want to put their own ideas into making their houses look amazing. The description states, "Whether you're a DIY pro or novice, these tiny houses are the blank slate you can build your dreams on."
It also points out the regal style of Best Barns manufactured tiny houses: "Your colonial dreams can come true. This charming unit features gable windows, double doors, and a full second-floor loft with four to six feet of headroom. The light fixtures, paint and shingles are not included, but that's an opportunity to put your own stamp on the place. You can easily personalize it by adding a few design features to your shopping cart," the website concluded.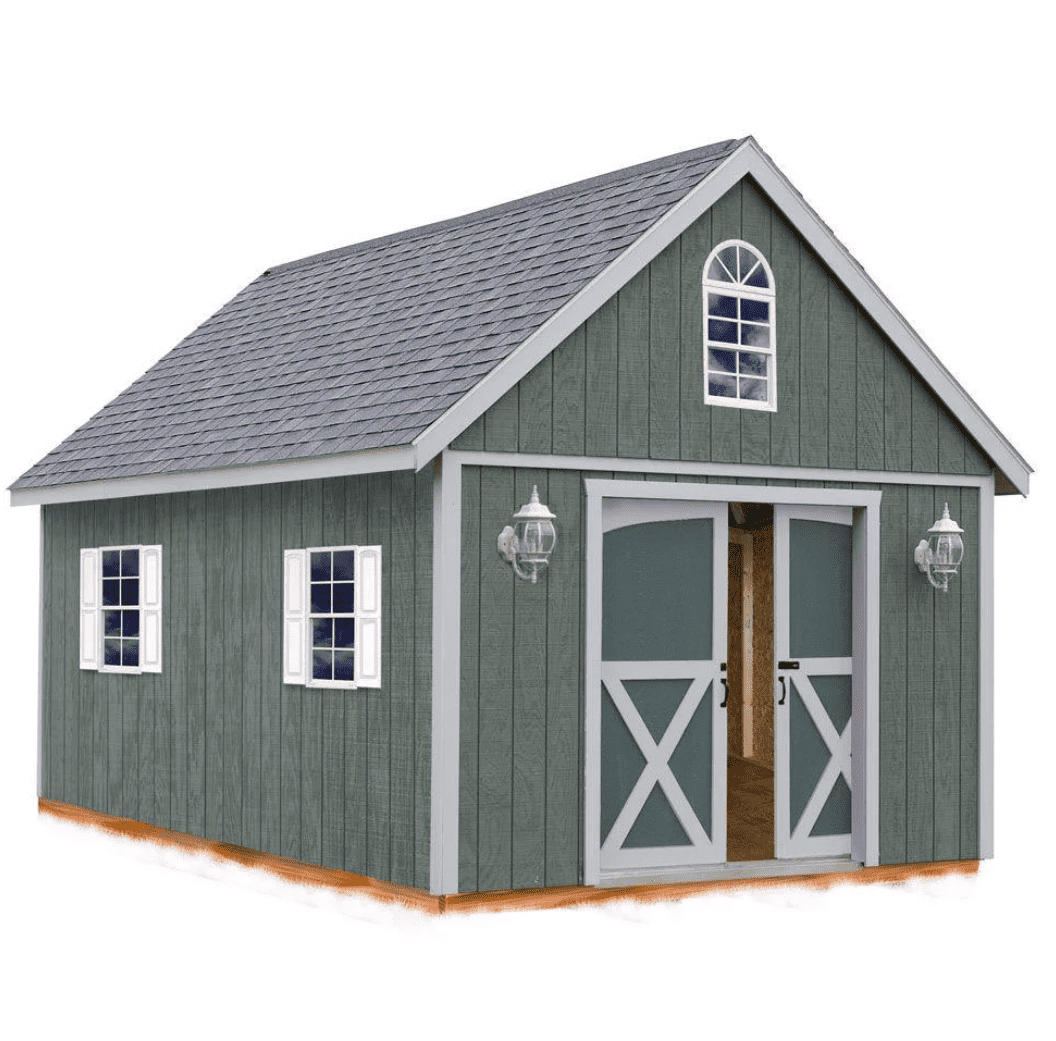 Tiny homes have become a fixture in US homes because of their affordability and the extra space. Tiny houses that are reasonable and easy to assemble can be found at Walmart, Home Depot and even Amazon. The best part about these houses is that it doesn't matter what someone's aesthetic is —cottage-core, mod, or colonial—there's a tiny home for everyone. People can select from a broad assortment of design layouts too, from the backyard tiny house that can be used for multigenerational living to a contemporary outdoor guest house, gym, or work-from-home space.
Another amazing thing about these types of houses is that there is no tension about the mortgage and the time taken to be delivered. The little houses let people play with their imagination. In numerous circumstances, it's more reasonable to go the DIY path and make a tiny house on one's own. However, everyone needs to keep an eye out for prefab homes that come already built. A few also comprise appliances and air-conditioning.