Trump's Business Empire Takes a Big Hit as Social Media Business Loses Over $73 Million Since Launch Donald Trump is now struggling with a tragic new update about his already collapsing business empire. Truth Social, the social media network he founded, has lost around $73 million in net revenues since its early 2022 launch, new filings have revealed. In a recent filing, Digital World Acquisition Corporation (DWAC), a special purpose acquisition company (SPAC) that aims to take Trump Media and Technology Group (TMTG) public, stated that it had lost money in less than two years since its creation.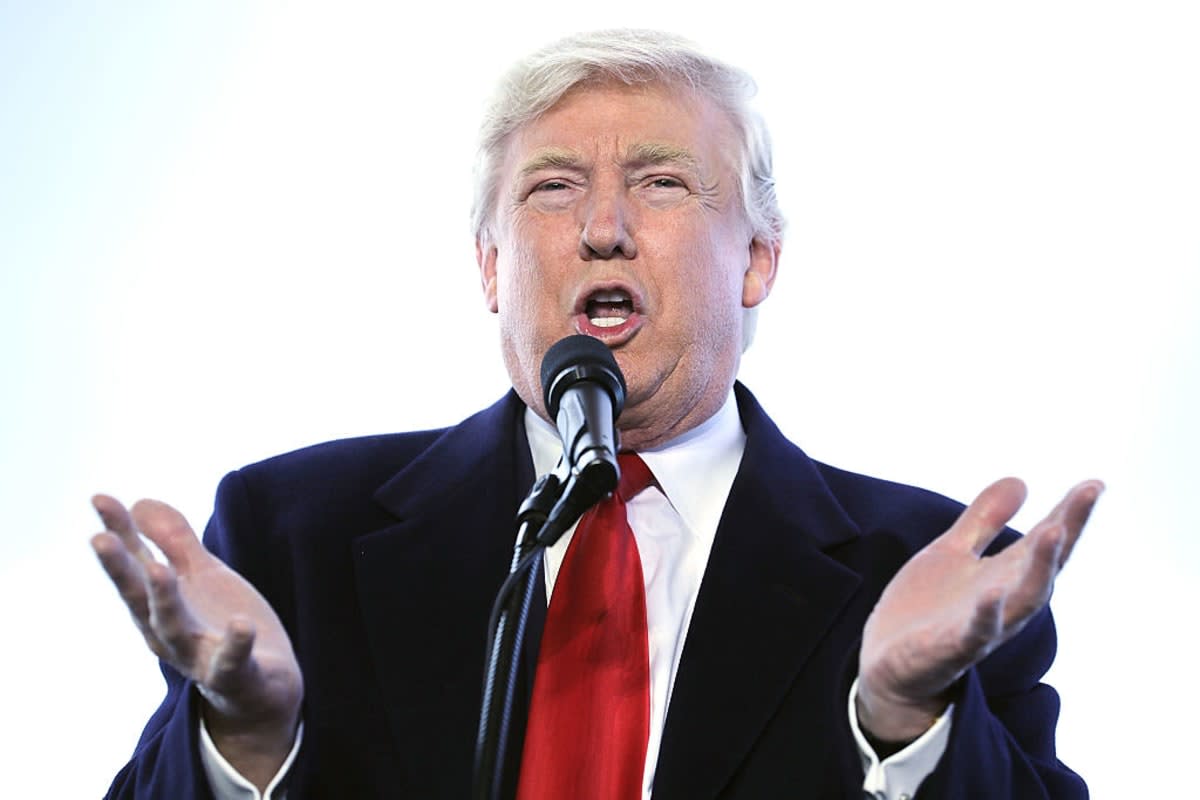 Also Read: Drug Dealer Jonathan Braun Whom Donald Trump Pardoned Reportedly Had 'Links' With Jared Kushner
With $1.4 million in revenue, Truth Social's parent company, TMTG, lost more than $50 million in its first fiscal year, which ended in December 2022. It then lost an additional $23 million on $2.3 million in sales in the first half of 2023, CNBC reported. The announcement of the losses coincides with Trump facing several criminal probes while he's still the front-runner in the polls for the Republican nomination in 2024. In October, incumbent President Joe Biden's campaign amassed more followers on Truth Social than the account of Donald Trump did.
---
Trump's Truth Social Has Lost $73M Since Launch, New Filing Shows

The company that TMTG is planned to merge with, DWAC, broke out the surprising results in a securities filing Monday.

LOL. SAD!

Story below: https://t.co/pgxj01gRsM

— Spiro's Ghost (@AntiToxicPeople) November 14, 2023
---
"TMTG believes that it may be difficult to raise additional funds through traditional financing sources in the absence of material progress toward completing its merger with Digital World," the filing adds, Forbes reported. The prospective merger with DWAC has become an existential need for TMTG as Truth Social continues to hemorrhage economically. There is "substantial doubt" regarding TMTG's capacity to continue functioning as it is now due to its negative cash flow and ongoing losses, the filing writes.
Merging with DWAC would offer enough funds to pay off TMTG's enormous debt load and keep operations running while cash flow falters. The corporation lists Trump, the chairman of TMTG, as one of the several possible dangers to the company's success. The company's performance is closely linked to Trump's "reputation and popularity," according to the document, and it "may diminish" if the former president's standing "were to suffer." The lawsuit lists Trump's several pending legal issues and states that TMTG and Truth Social might suffer from an "adverse outcome in one or more" of these proceedings.
Also Read: Here's How Nikki Haley's Net Worth Ballooned to $8 Million After She Quit The Trump Administration
This blow follows the blow last month when DWAC declared that approximately $191.5 million worth of planned investments had fallen through. Out of $1 billion in previous investment pledges, DWAC has lost about $467 million while the merger agreement drags on. The blank check company also revealed earlier this year that a mistake in "accounting for certain expenses" rendered its financial statements until 2022 unreliable.
Also Read: Ivanka Trump Said Mike Pence is a 'Good Man' After He Rejected Donald Trump's Call to Overturn the Election
The market value of the NASDAQ-listed company was about $545 million on Monday, a decrease of over 85% from its valuation of close to $4 billion in March 2022. The current projected worth of TMTG is $5 to $25 million, a significant decrease from the $875 million valuation disclosed when the SPAC merger with DWAC was initially announced.
---
HUGE LOSS FOR TRUMP.

🚨🚨🚨MAJOR BREAKING: Not only did Donald Trump's social media company Truth Social lose $73 MILLION dollars - but the company is warning it may soon SHUT DOWN.

We analyzed Truth Social's financial documents and it's BAD:

First of all the company's woes… pic.twitter.com/cel5NGWUH4

— CALL TO ACTIVISM (@CalltoActivism) November 14, 2023
---
More from Inquisitr
Here's Why Trump's Lawyer Alina Habba Is Being Roasted Online for Her Resemblance to Melania Trump
When Jared Kushner Was Battling a Deadly Disease in the White House: "In the Hands of God"