Here's What Tristan Thompson Owes Ex Jordan Craig Despite Kim Kardashian Saying He is a 'Great Dad' According to court documents obtained by the Daily Mail, earlier this week, Tristan Thompson's ex, Jordan Craig, who shares a 6-year-old son, Prince, with him, claimed she hasn't been fairly compensated in child support. As per the documents, she filed the suit on September 13 in a Los Angeles Court in which she claimed that Thompson has made 'either partial payments or missing child support payments altogether' ever since November 2022. As per the aforementioned paperwork, it was alleged that Thompson owes Craig over $224,000.
Also Read: Months After Her Acting Debut, Here's What Kim Kardashian is Planning on Doing Next
The document further asks the court to reportedly hold onto Thompson's hefty income of $80,000 'until the arrears are satisfied.' The declaration also reads, "It is my belief that Tristan signed a 'veteran's minimum' contract with the Cavaliers that pays him $2.7 Million per year." In addition, it claimed that the aforementioned amount was actually 'less than half of his monthly salary.' An official comment on the matter is awaited, as Thompson's representatives haven't issued one yet, as is the court's final ruling on the matter.
---
View this post on Instagram
---
For the uninitiated, Tristan Thompson is a renowned professional basketball player and is a part of the NBA's Cleveland Cavaliers team. While his career remains without a single black spot, his love life hasn't really been that great. Thompson was initially with The Kardashians star Khloe Kardashian, with whom he welcomed two children. Unfortunately, after news of his infidelity broke, things never remained the same between them. Nonetheless, after some time, the pair was able to set aside their differences and are currently on good terms with each other.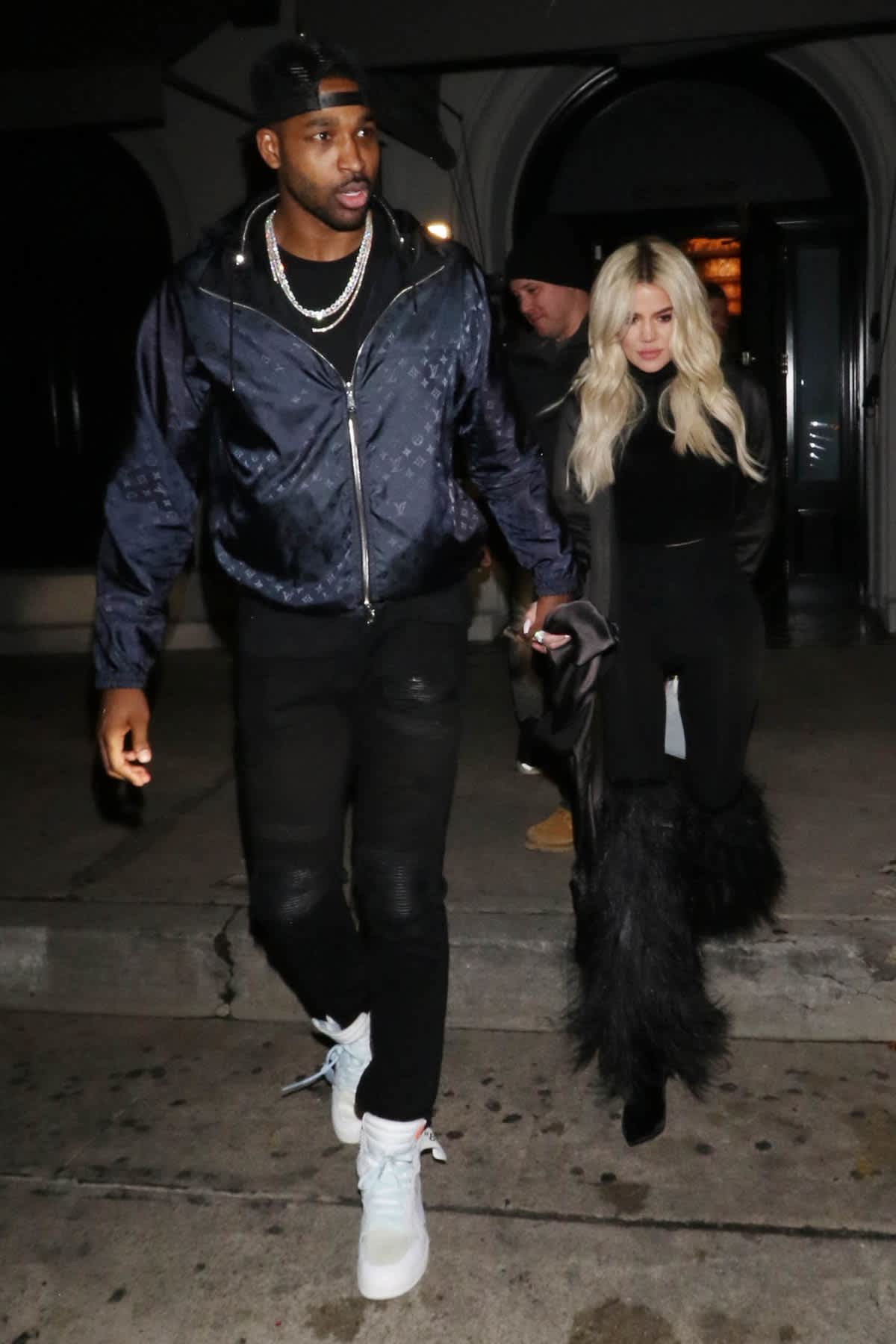 Also Read: Taylor Swift Recalls Kanye West Feud, Slams Kim Kardashian for Taking Her Down 'Psychologically'
The NBA star also dated social media influencer Craig for two years, between 2014 and 2016, before they went their separate ways. However, the former couple welcomed their first [and only] son Prince. Although the two had decided to amicably co-parent their son, when it came to child support, it was a lengthy battle, as per The US Sun. However, in May 2019, the former flames managed to arrive at a peaceful conclusion to this matter. As per sources, Thompson was ordered to make a monthly payment of $40,000 to Craig. In addition, he was also asked to provide a whopping $200,000 in the form of retroactive child support.
---
Tristan Thompson's first baby mama Jordan Craig claims he owes $224,000 in child support for son Prince and seeks to garnish his NBA wages

— News News News (@NewsNew97351204) October 23, 2023
---
Also Read: Kim Kardashian Fans Call Her Out for Annoying Behavior at LA Lakers Game With 8-Year-Old Son Saint
All these details about him allegedly not paying child support on time have come to the spotlight once again owing to Kim Kardashian recently praising him as a father. After all, although things were awkward between the family and him in the wake of the cheating fiasco, it seems like the Kardashian clan was able to forgive him and have moved on from the past.
In an episode of The Kardashians, it was Kim who seemed to have a glowing review about Thompson's skills as a father. In a conversation with her sisters at the time, she said, "I know you guys are gonna hate me for this, and you're gonna think Khloe is whatever." This piqued the interest of her sisters as they keenly listened to what Kim had to say next. "It's so crazy because Tristan is such a good friend and he's such a good, like dad, but he just couldn't get it together in that area, of like, being a faithful boyfriend," gushed Kim.
More from Inquisitr
Kim Kardashian Criticized Over 'Botched' Lip Filler at Paris Fashion Event: 'Bad Idea'
Fans Praise Kim Kardashian on Social Media for Introducing Daughter North West to Rapper Sexxy Red