Here's How Joe Biden Coped With Loss of His First Wife and Daughter Who Passed Away in an Accident Trigger Warning: This article contains mentions of grief and death. Readers' discretion is advised.
The loss of a loved one is truly one of the most heartbreaking emotions a person could experience. It's never easy to say goodbye nor is it easy to quickly bounce back; the void after a loss can only heal with time itself. Coming to President Joe Biden, he's no stranger to losing someone very dear to his heart. For instance, back in 1972, the politician, unfortunately, lost both his first wife: Neilia Hunter Biden, and his 1-year-old daughter in a tragic freak accident. This was just a few weeks after the now-president secured his first-ever Senate win. The pain he must've felt would've been utterly unimaginable. But, as mentioned; time heals and so did Biden. The politician marched forward and was able to take time to grieve, heal, process, and even find love with his current wife Jill Biden.
Also Read: Jill Biden Was "Shocked" to See Republicans Supporting Donald Trump Despite Indictments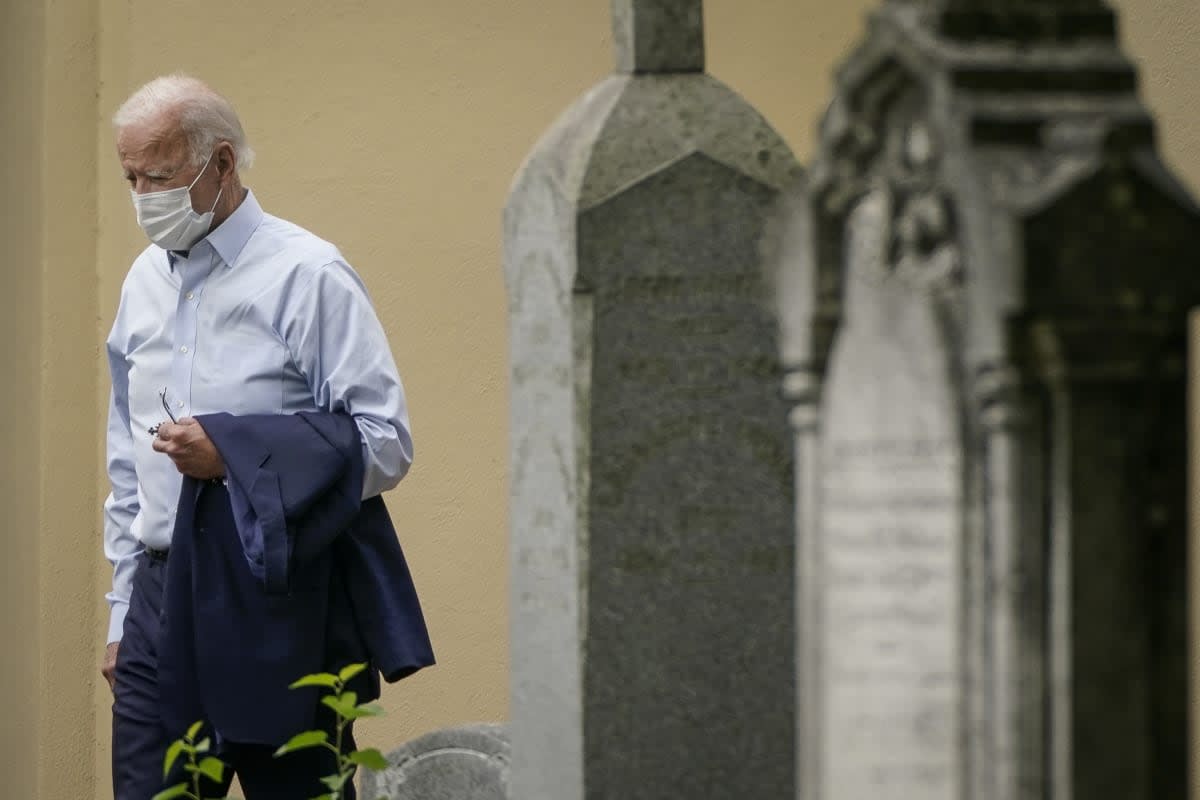 In a 2018 interview with PBS NewsHour with anchor Judy Woodruff, Biden re-visited his past with a major reason for being able to move on. He credits the transition to a letter that Ted Kennedy's dad Joe Kennedy had once personally penned down for a friend when he was in a similar ordeal as Biden; in 1950. The very same letter contained words of wisdom and comfort that ultimately went on to soothe and ease Biden's heart at the time.
As per Biden, after Kennedy had lost his beloved son during World War II, his world was utterly shattered just like Biden's was. In the letter, he painfully pours out his emotions writing in deep woe. "Why? Why me? Why did this happen? What's the purpose of life?" read aloud Biden while noting the common questions that naturally arise when an individual has just lost someone. Biden continued to reveal the many emotions of melancholy as expressed by a grieving Kennedy. He claimed that perhaps the reason he persistently questions the reason for his son's absence from the very world is because he was possibly imagining and longing for a world in which his son too existed. Something maybe Biden also resonated with given the gravity of the situation.
Also Read: Donald Trump Calls 'Crooked' President Joe Biden a 'Destroyer' of American Democracy in Iowa Speech
However, the President brings to light the very advice that perhaps contributed to a shift in perspective and lifted his spirits in a way. He read a rather deep and well-written thought, "There is hope and purpose in devoting yourself to something that really matters, that matters to you, mattered to the loved one you lost." This fragment of complex yet simple thoughts is what enabled Biden to move ahead in his life while constantly remembering his dearly departed. The President sadly lost his son Beau Biden to cancer in 2015 as well. However, he credits the same letter and its valuable advice that enabled him to move on like he previously did.
Also Read: When an Angry Jill Biden Said Kamala Harris Should 'Go F–K Herself' for Debate Attack on Joe Biden
Biden quotes the very same line even in his book, Promise Me, Dad: A Year of Hope, Hardship, and Purpose. Which emphasizes his journey of having lost his family, and how his world in the realm of politics transformed. Presently, Biden is being supported by his wife, Jill Biden, and his children - Hunter Biden, Naomi Christina Biden, and Ashley Biden.
GRIEF SUPPORT: If you're struggling to cope with grief, and need help, please reach out to Crisis Response at 1-800-203-CARE (2273)
More from Inquisitr
Gavin Newsom Says He'd Rather Vote for Joe Biden at 100 Than Ron DeSantis At Any Age
Mike Pence Allegedly Considered Skipping Biden's Jan. 6 Certification: "Too Hurtful to My Friend [Trump]"