'Sister Wives' Meri Brown Dating Again as Her Friends Set Her up With Other Men After Split With Kody It seems Meri Brown is back in the dating game.
The Sister Wives actress revealed the thrilling news in a new video that she shared on Instagram alongside her pal Jenn Sullivan. Jenn and 52-year-old Meri hosted their regular Fridays with Friends, where they go live and discuss a wide range of hot subjects, per The Sun. During the video, both of them laughed as they sat close together, which prompted one admirer to remark, "These two are definitely dating."
Also Read: Meri Brown Gets Agitated After Christine Reveals Her Wedding Ring Story Without Consent on 'Sister Wives'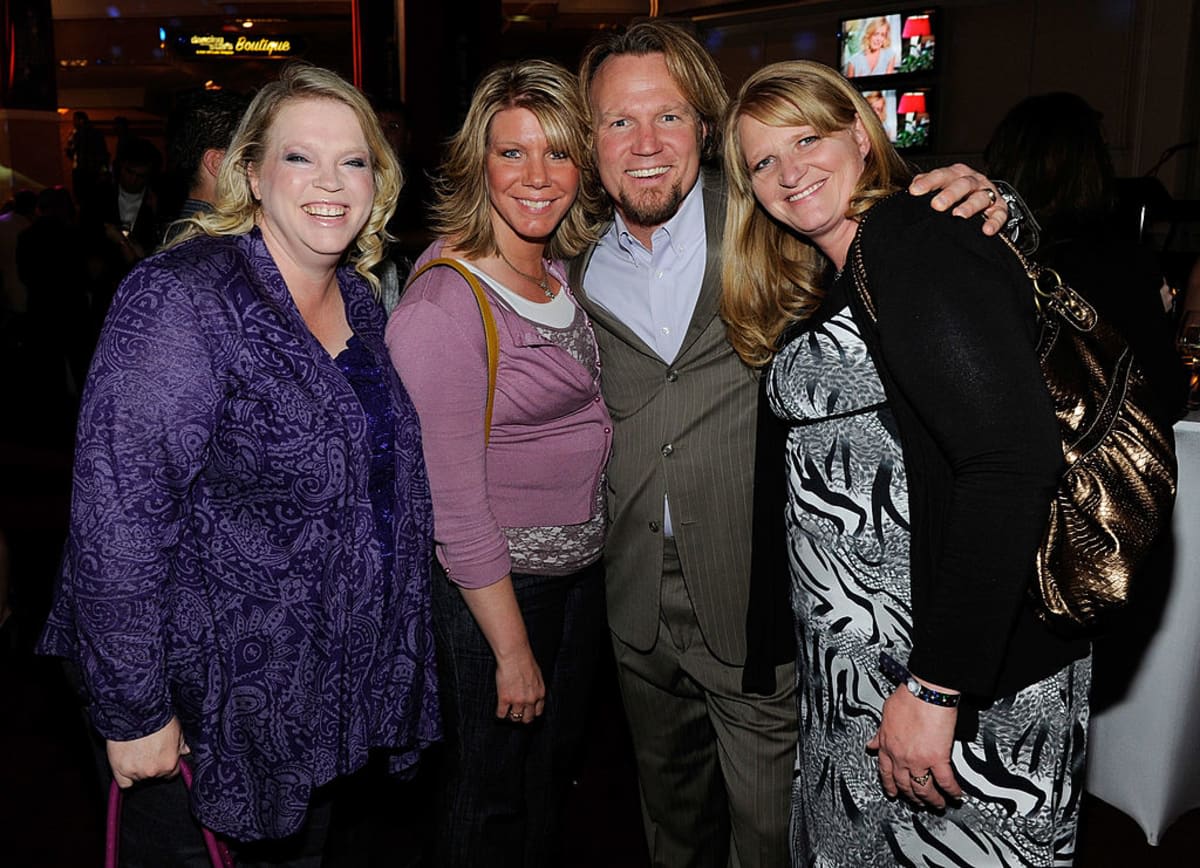 Though Jenn quickly shot down the notion, she did mention that Meri was back on the dating scene and looking for a new partner. Jenn wrote, "I'm dating my husband but that's it. He's trying to set Meri up then we shall double date!"
Meri was one of Kody Brown's four spouses from 1990 to 2014. But after 32 years of marriage, Meri announced that she and Kody were no longer together. In order to get married to Robyn, his apparent favorite sister-wife, and adopt her three kids, Kody divorced Meri. At first, Kody and Meri continued to be spiritually married, but that ended on January 10, 2023, when Meri announced a separation on her social media.
Also Read: 'Sister Wives' Star Kody Brown Says He Didn't Feel 'Safe' With First Wife Meri Brown
Over the years, Meri's catfish storyline, in which she virtually connected with a woman posing as a male admirer, proved to be the tipping point in the fragile connection between the original Brown family couple. Before declaring their breakup, Meri felt that she and Kody were "definitely" in "limbo land" for some time. "I don't like living in limbo land. And I feel like I live there a lot, but what I like now is that any limbo land I'm living in is on me, and it's not based on anybody else," the Sister Wives star told PEOPLE in October.
"I do wish that we could have had some of the conversations sooner. And also, I don't know if I would've been ready to have some of the conversations sooner," she continues. "So it's not like I can live my life with regret and wish something would've happened. I think we all do that to some degree, but I know that there are things that I needed to learn, and I know there are things that I needed to do to be able to be in the place that I am right now with the whole thing."
Also Read: 10 Times 'Sister Wives' Star Meri Brown Demeaned Ex-Husband Kody Brown On and Off-Screen
Meri had earlier chastised Kody for seeming to handle their breakup any differently than his marriage to Christine. Meri explained, "It just doesn't make sense to me that he would be so frustrated with Christine and be like, 'She just made this decision. We didn't consult, we didn't talk, she just made the decision.' And then he says: 'No, I don't consider myself married to Meri.' Like, he just made the decision. I've never heard him say that to me."
Not unlike Meri, Christine, 51, and Janelle, 54, have also left Kody. For now, Robyn, 44, is the only one still married to Kody.
More from Inquisitr
'Sister Wives' Star Meri Brown Debuts Flawless Skin for Thanksgiving, Fans Think She Had a 'Facelift'
'Sister Wives' Star Meri Brown Asks Robyn to 'Let Go' of the Idea that She Will Re-Unite With Ex Kody