Scott Disick's 11-year-old Daughter Penelope Playfully Teases Him for Dating Women in Their 20s Penelope Disick, the 11-year-old daughter of reality TV stars Scott Disick and Kourtney Kardashian, is not one to hold back her opinions on her father's dating choices. In a recent episode of The Kardashians, Penelope joined her grandmother Kris Jenner, and aunt Khloé Kardashian in a lively discussion about finding the perfect match for Scott. During the family conversation, Penelope made an amusing observation about her father's dating preferences.
The conversation revolved around the idea of enlisting a matchmaker to help Scott find a new partner. Khloé asked about the perfect age of the potential partner, and her reply drew laughs from the entire group. "He was saying late 20s, but I said young 30s is fine," Khloé informed her niece Penelope, to which the 11-year-old responded with a comical comeback, "No! 20s?" She continued, playfully admonishing her father, "You're 40. You're not gonna date someone 19," per OK magazine.
Also Read: Scott Disick Joins Kris Jenner for Thanksgiving at Her Mega Palm Springs Mansion as Ex-Kourtney Skips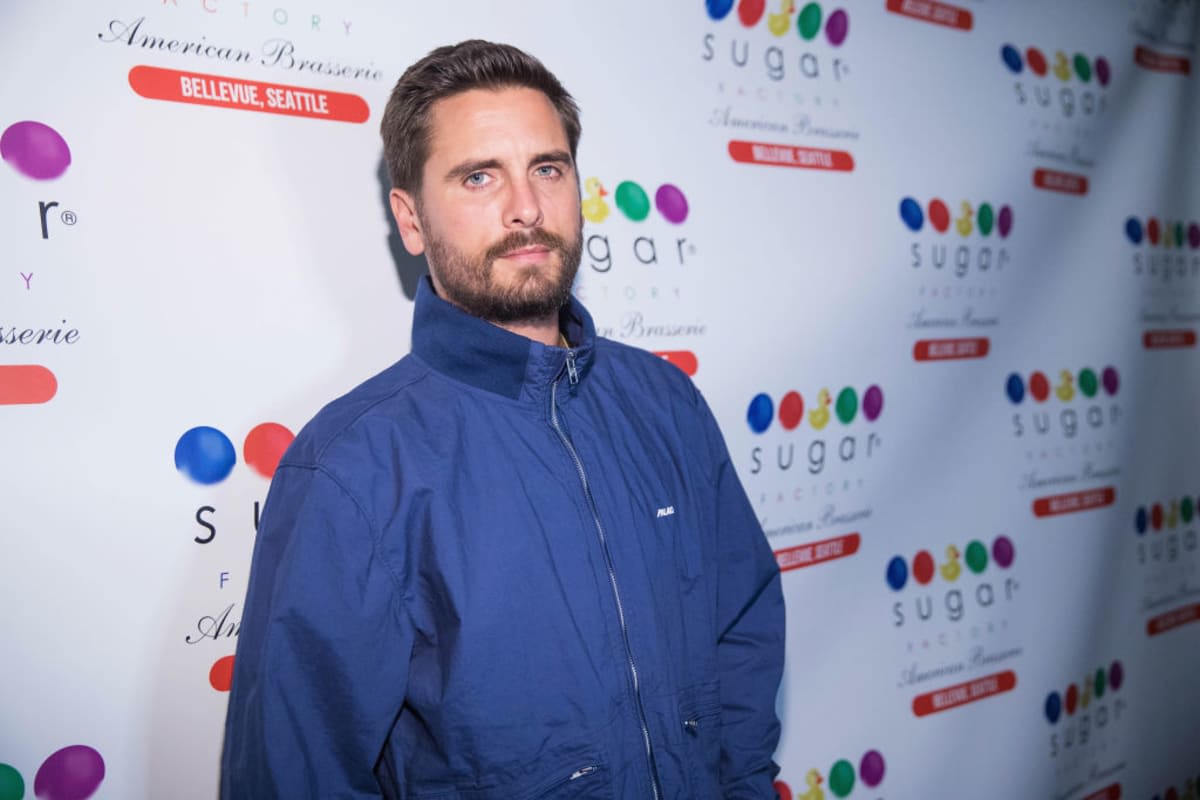 Scott, the founder of Talentless, had previously admitted he would consider dating someone specifically younger, although he accepted that it might not be the best option. Penelope, on the other hand, had her own criteria for the woman who would be a good fit for her father, highlighting the significance of an older partner, a good personality, and a shared interest in fitness.
Scott's dating history has indeed included relationships with females who are significantly younger than him. As per Buzzfeed, he previously dated Sofia Richie, who is 16 years younger, and Amelia Hamlin, who is 18 years younger. Penelope's candid and humorous comments facilitated an entertaining twist to the conversation, and her heartfelt wish for her dad to have a girlfriend was visible.
Also Read: Khloé Kardashian and Scott Disick's Playful Flirting: 'It Happens When There Are No Cameras Around, Too'
In the episode, Kris and Khloé set Scott up on a date with a woman named Celine Nehoray. While they went on a friendly date, Penelope's dad didn't seem excited, especially regarding the dating experience. As per HuffPost, the episode added a humorous element to the ongoing happenings of the Kardashian family. Scott's love life has been a subject of interest among fans partly due to his history of dating significantly younger women.
In a Keeping Up With the Kardashians reunion special in June 2021, Scott addressed the misconception that he actively seeks out younger partners. As per E-news, he clarified that he doesn't go out looking for younger women but believes that they are attracted to him because of his youthful appearance, a perspective he humorously shared with host Andy Cohen.
Also Read: Kris Jenner Says She 'Would Do Anything' for Scott Disick, Then Ditches Him at Hospital Right After
Penelope's frank comments about her dad's dating preferences offer a glimpse into the candid and humorous interactions within the Kardashian-Jenner family. The Kardashian clan's reality TV show continues to entertain and engage viewers with genuine moments, amusing family dynamics, and lively discussions about life, love, and relationships. Penelope's comedic take on her father's romantic life adds to the charm and relatability of the famous family.
More from Inquisitr
Here's What Scott Disick is Feeling as Kourtney Kardashian Prepares to Welcome her First Child with Travis Barker
Scott Disick Slammed for Stating He Will Continue to Date Younger Women Despite Promising His Daughter