'RHONJ' Star Dolores Catania's Boyfriend Paul Connell Finalizes Delayed Divorce from Ex-Wife The Real Housewives of New Jersey star Dolores Catania's boyfriend, Paul Connell is finally going to be officially divorced after his ex-wife, Joanne Connell. According to The U.S. Sun, Joanne had filed for the couple's divorce over a year ago, on February 4, 2020, right before Valentine's Day. The last filing has been submitted in October 2020 with a request for judicial intervention (RJI), which means the filing was yet to be assigned to a judge. As per the laws, divorces in New York are sealed, hence the details of the proceedings are unknown.
Paul and Joanne were married for almost 16 years before filing the divorce, and the couple share two children together. Joanne remains absent from social media but is known to reside in Rockland County. When asked to explain the reason behind the delay in finalizing the divorce, Paul said, "There's been no [real] need for me to be divorced, like, it's not like I was getting married or I go around marrying people for the fun of it. So, it never really happened to that point for her or for me. We're quite comfortable. Obviously when me and Dolores got more serious, now the conversation's like, 'Okay, now it's time to close that chapter,' and that's it. There's really nothing else."
He continued: "I'm very happily separated and very soon to be happily divorced. It's a very simple understanding. We are not divorced, we are getting divorced. We never had a big misunderstanding to the point where 'I hate you, you hate me.' It was never like that, never being like that. We've just parted ways. We're still very amicable."
About Joanne's role in his and his children's lives, Paul said, "She's done a great job raising my children with me, and since we've separated, she's done a phenomenal job doing what she's done." It appears that the ex-couple is still very supportive of each other, with Joanne even being glad that Paul is now finding happiness with his present girlfriend Dolores Catania. "[Joanne] and Dolores have a very good mutual understanding," he continued, "She respects our relationship, respects our boundaries, she respects our decisions and she respects Dolores as a mom, and that's why she has no problem with Dolores and my children and all of us being happy families." Paul also clarified that Joanne is "a very private lady and she's always been like that" from the day he first met her.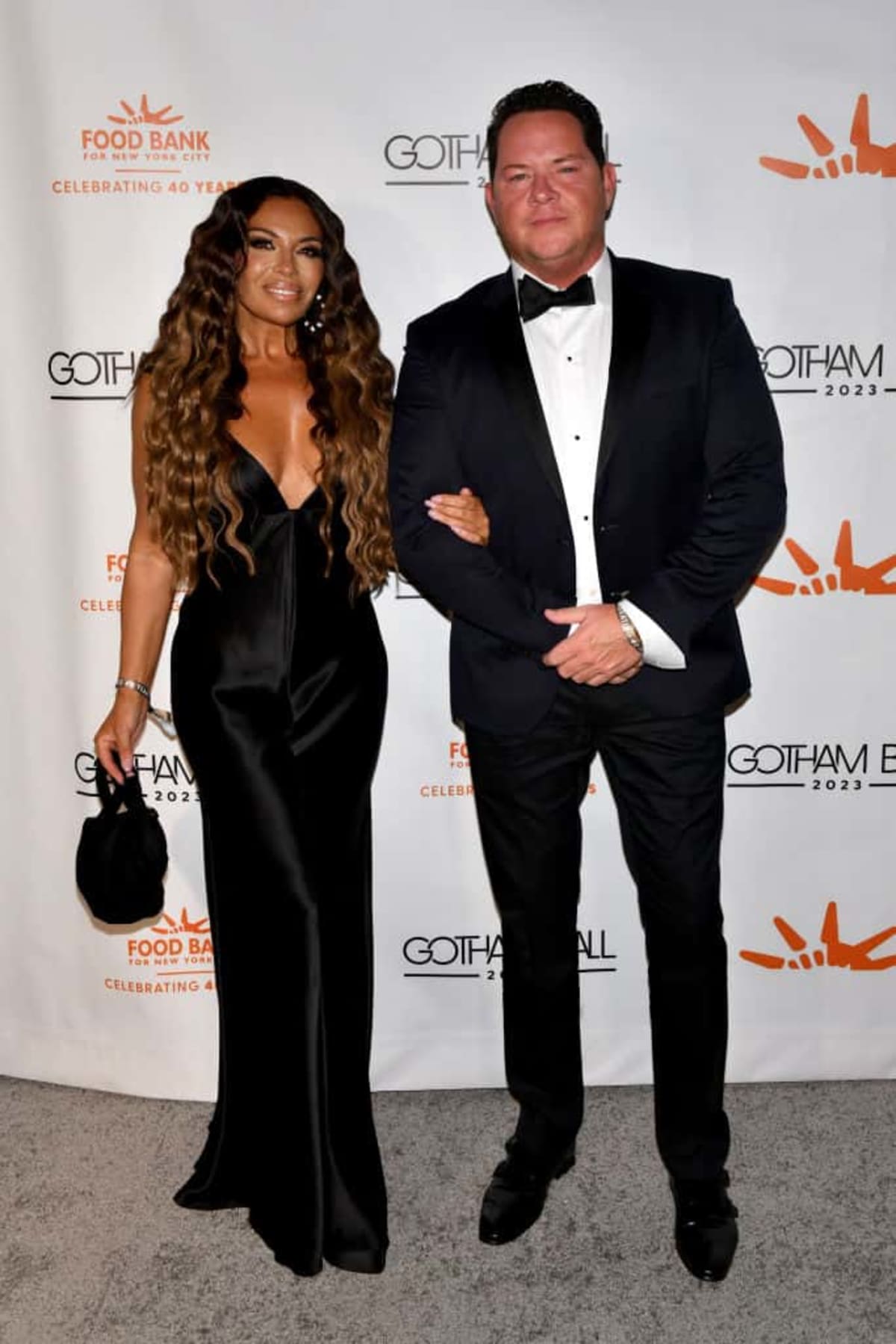 Dolores Catania, 52, and Paul Connell, 48, met in September 2021 through a mutual friend. The reality couple's love story has been showcased in the current season of RHONJ. Dolores was previously married to Frank Catania. The couple have been divorced and share two children, 27-year-old Gabby and 24-year-old Frankie Catania.