Former White House Insider Omarosa Casts Doubt on Trump's Presidential Prospects Former White House employee Omarosa Manigault Newman has raised an important question concerning ex-President Donald Trump's political future. Omarosa has placed doubt on Trump's return to the presidency in light of his ongoing legal challenges, including a $250 million civil fraud trial in New York.
Also Read: Drug Dealer Jonathan Braun Whom Donald Trump Pardoned Reportedly Had 'Links' With Jared Kushner
Omarosa rose to prominence as a contestant on the reality show The Apprentice and then became a key figure in Trump's 2016 presidential campaign. Omarosa spoke exclusively to Page Six during a press junket for her latest unscripted venture, E!'s House of Villains, and she didn't hold back when questioned about Trump's chances for a presidential run. "I think it would be very hard for Donald Trump to run for president from jail," she said. These statements emphasize her concern that Trump may face incarceration before resuming his post as commander-in-chief.
Her remarks come at a time when Trump is dealing with a slew of legal issues that might have far-reaching consequences for his political future. One of the most visible legal battles Trump is facing is a $250 million civil fraud trial in New York, a high-stakes case that threatens to destabilize his financial empire. Special counsel Jack Smith and his team of prosecutors have accused Trump's lawyers of making "distorted and exaggerated" claims about their access to classified information, potentially signaling a strategy to postpone the trial scheduled for May 2024 in relation to Trump's handling of sensitive government records, as per the reports from The New York Post.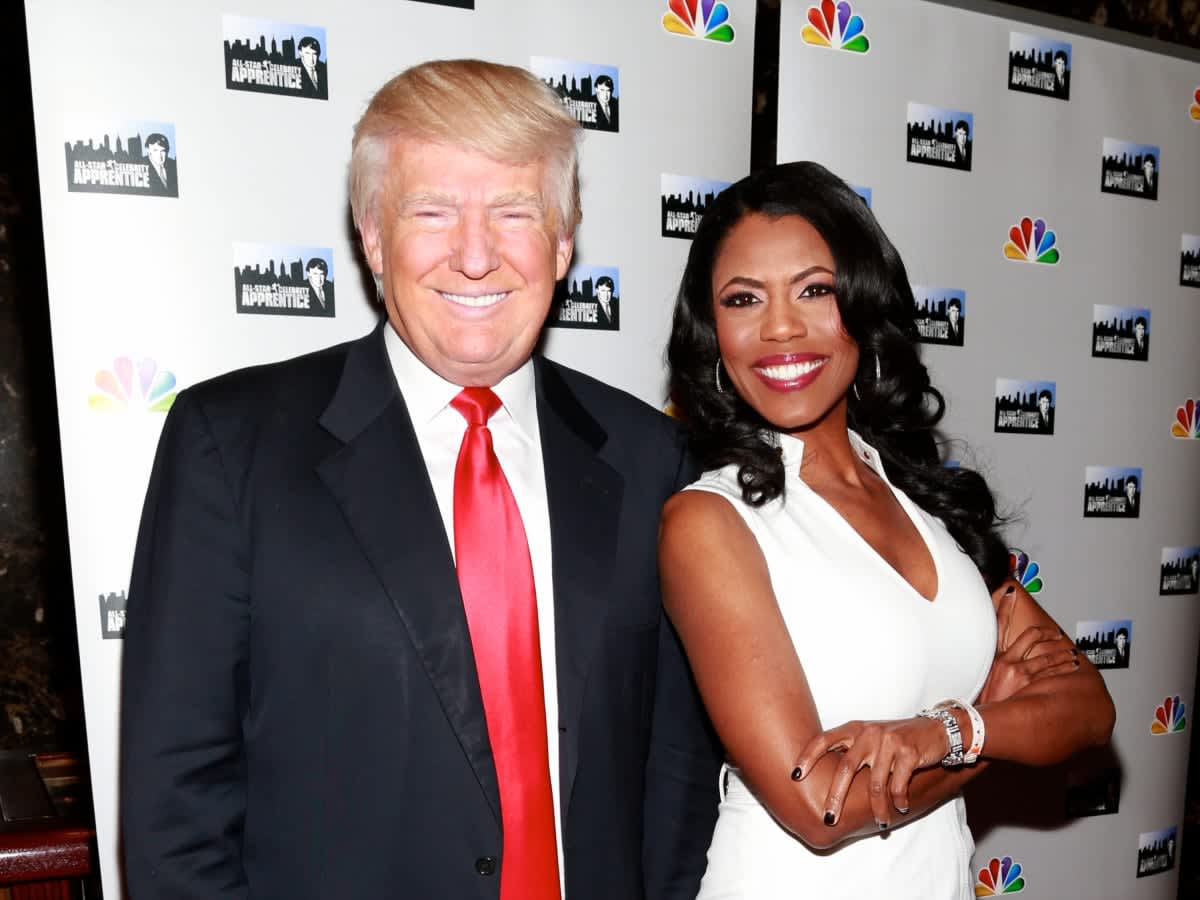 Also Read: Here's How Nikki Haley's Net Worth Ballooned to $8 Million After She Quit The Trump Administration
While Trump retains sizable support within the Republican Party and is often regarded as the favourite for the Republican presidential candidacy in 2024, Omarosa's remarks shed light on the potential roadblocks he may face. Her unique perspective, gained from working closely with Trump throughout his presidential campaign and briefly acting as a White House advisor in 2017, provides nuance to the continuing debate over Trump's political destiny.
Omarosa's view of Trump's legal issues and the implications for his political ambitions mirrors the broader thoughts of many critics. Throughout Trump's presidency, there was controversy and instability, with various White House staffers quitting or being fired, reports CapEdge. The squabbles within his inner circle are well documented, with Omarosa's exit from the White House becoming a bitter incident described in her 2018 memoir, Unhinged.
Also Read: Ivanka Trump Said Mike Pence is a 'Good Man' After He Rejected Donald Trump's Call to Overturn the Election
However, Omarosa has not only commented on Trump's legal struggles; she has also pointed out what she perceives as a dangerous tendency in his rhetoric, reports Benzinga. Omarosa accused Trump of saving his "worst" remarks for women of color in a separate interview with CNN. She mentioned Trump calling New York Attorney General Letitia James a "peekaboo," Vice President Kamala Harris a "monster," and herself a "dog." Trump's use of harsh words towards women of color, in her opinion, is an intentional attempt to scare and marginalize them.
More from Inquisitr
Here's Why Trump's Lawyer Alina Habba Is Being Roasted Online for Her Resemblance to Melania Trump
When Jared Kushner Was Battling a Deadly Disease in the White House: "In the Hands of God"