Kyle and Kim Richards Reunite With Sister Kathy Hilton Amid 'Painful' Family Feud In the glitzy world of "The Real Housewives of Beverly Hills," where drama often takes center stage, the Richards sisters have found themselves entangled in a web of feuds, estrangements and reconciliations. Recently however, Kyle and Kim Richards, along with their sister Kathy Hilton, put their differences aside as they reunited to celebrate a joyous occasion.
The tensions and conflicts that have marked the relationships of "The Real Housewives of Beverly Hills" stars Kim Richards, Kathy Hilton and Kyle Richards seemed to dissipate, if only temporarily. The trio set aside their differences and came together over the weekend to celebrate the joyous bridal shower of Kim's daughter, Whitney Davis. Kyle, 54, captured the heartwarming moment in a shared photo, featuring not only the radiant bride-to-be but also Kim's eldest daughter, Brooke Wiederhorn, and Kyle's own daughter, Farrah Brittany.
"My beautiful niece @whittlesdavis is getting married 💍💞 A beautiful shower for our Whittles. So happy for you & @lukegrahamwhite 🤍," Kyle captioned the Instagram post.
After enduring years of estrangement, Kyle and Hilton finally found common ground when they reunited two years ago while filming the iconic Bravo show. Regrettably, the bond between the Richards sisters suffered another setback when the latter, 64, allegedly experienced a meltdown during a cast trip to Aspen last fall. The incident cast a dark cloud over their already fragile relationship, and matters escalated during an explosive season 16 reunion.
Despite the passage of time, the aftermath of the reunion continues to haunt them, as Kyle candidly admitted that their relationship has remained rocky, as per Page Six. "I have not seen her in a while," she expressed.
The decision of Kyle's husband, Mauricio Umansky, to leave Rick Hilton's real estate company and embark on his own venture has only exacerbated the strained relations between the families. In his memoir titled "The Dealmaker," the real estate broker revealed the immense anger that he and Kathy held towards them. Naturally, Kyle was deeply hurt by their strong reaction, and it was an arduous pill for her to swallow.
The origins of the estrangement between Kyle and Kathy can be traced back to the production of "American Woman," a show loosely based on their late mother, Kathleen Richards. Last March, Kim expressed her optimism about the possibility of helping her sisters reconcile during her return to "RHOBH." In an interview with Page Six, she acknowledged the difficulties that the sisters had faced, emphasizing her hope for a future where they could mend their fractured bonds.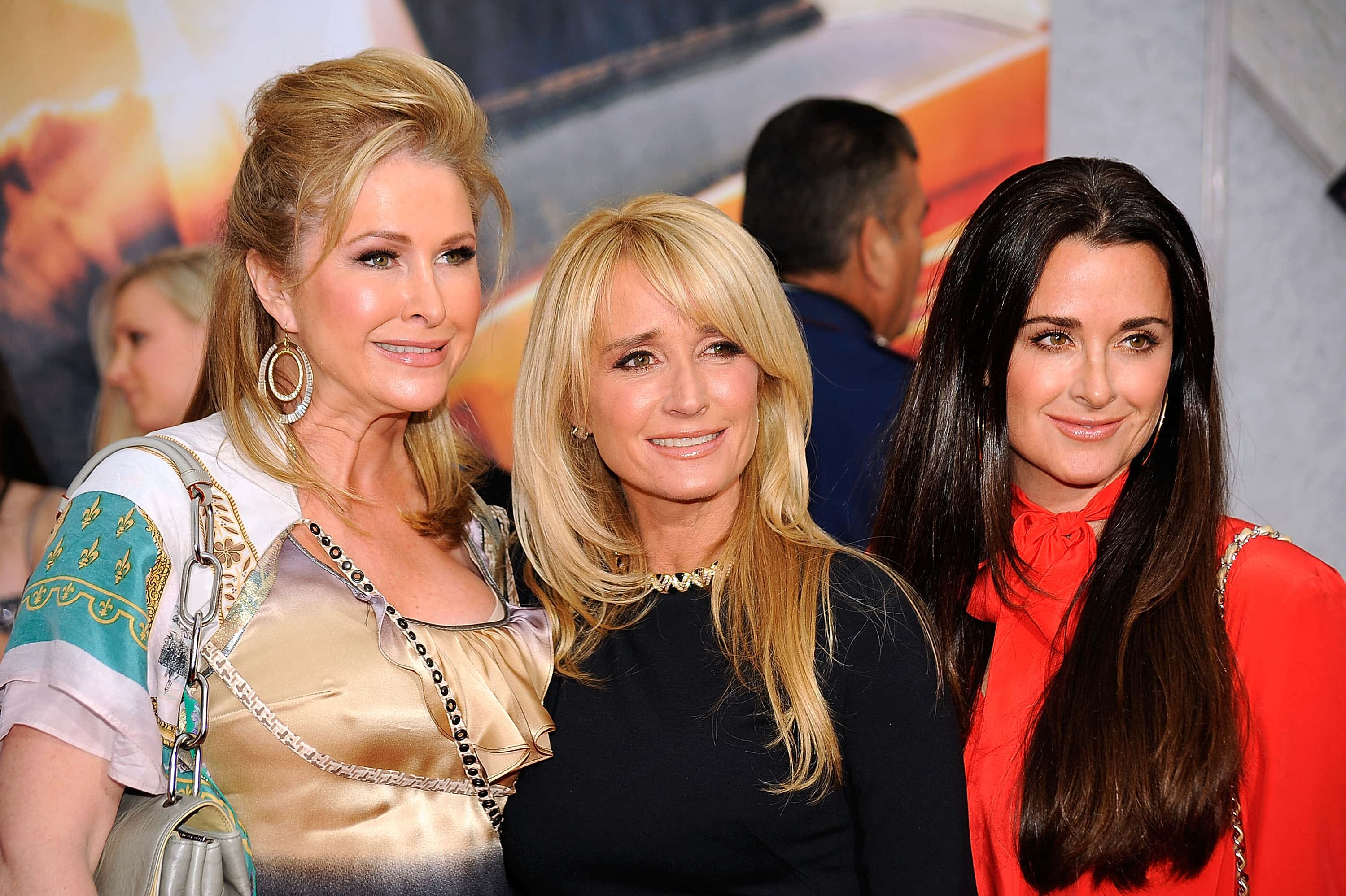 The history between Kim and Kyle, however, has not been without its challenges. Their own tumultuous relationship has been marked by feuds that spanned multiple seasons of the show. Kim, initially introduced as an original "housewife" but later departing after season 5, made subsequent guest appearances in seasons 6, 7, 9 and 10. Notably, tensions reached their peak when Kyle sparked a heated argument by referring to her sister Kim as an "alcoholic."