Kim Kardashian Finally Unveils the Real Cause of Her Split from Pete Davidson Kim Kardashian finally unveiled the reason behind the shocking split between her and "The Suicide Squad" alum Pete Davidson in the recent premiere of the hit reality TV series "The Kardashians," as reported by The Sun.
Although the season seems to have just begun, it's already gotten juicier than ever with drama. It appears that while the season is set to cover several iconic moments from the Kardashian-Jenner household, it may just be Kim who steals the show — just as she did recently with bombshell information regarding her and Pete Davidson's relationship. Their relationship ended in 2022 after going strong for almost a year, amid much controversy and public attention regarding the Kanye West drama surrounding the two.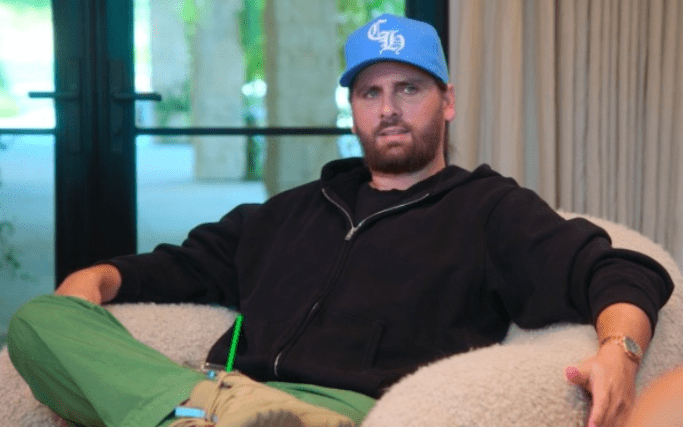 The mother of four was in conversation with Scott Disick, Kourtney's ex-husband, who keenly listened to what the fashion mogul had to say about her shot at love. Kim highlighted the success and failures that followed the relationship, especially after Kanye's unnecessary attacks online as soon as she tried to move on with a new man, Davidson.
Kim sported a black tank top with her hair tied up in a neat bun, while Disick kept his aesthetic cool with a black pullover, green pants and a cool sky-blue cap as they discussed her previous relationship.
Kim initiated the conversation as Disick and her sister Khloe listened in. "Breakups are just, not my thing." To this, Disick chimed in good humor, "Are they anybody's thing?" After sharing a brief moment of laughter, the 42-year-old seriously ponders over her thoughts and goes on to say, "It's just, I'm proud of myself. I mean we [she and Davidson] had talks and talks and we had been talking about it."
"So it was just both of us communicating really well about it," she added, recalling how the two handled their relationship in terms of communicating their feelings for each other. She goes on to express how unfortunate it is that the pair aren't together anymore or rather couldn't overcome their hurdles. Disick followed the conversation up with another question enquiring about how long the two dated, to which Kim said, "Nine months. It's a long time, I don't have like, random hookups."
The beauty influencer then goes on to highlight one of the vital reasons she and Pete couldn't succeed in maintaining a healthy relationship which, to no one's surprise, was Kanye West. "There was a lot of guilt and he went through a lot because of my relationship with Kanye," she added, alluding to all the personal attacks made by the "Heartless" rapper toward Pete and Kim throughout their relationship.
Even though her previous relationships have failed, she still remains hopeful about finding love. She emphasized finding someone who'd be willing to fall in love with a mother of four in her forties with a lot of baggage and still be willing to make it work regardless of a possible tiresome battle.