Khloe Kardashian Says 'Nursing' Lamar Odom Enabled Her to Take Care of Tristan's Brother Amari Khloe Kardashian is renowned for her gentle and warm personality from her appearances on The Kardashians. Apart from having an active presence in the entertainment industry, she's also established herself as a successful entrepreneur. Besides this, she's a doting mother of two children whom she shares with her ex-beau Tristan Thompson. Although Thompson and Kardashian ended things on sour notes, they were reportedly able to patch things up in due course of time.
Also Read: Khloe Kardashian Swoons Over Pic of This Shirtless Man Amid Rumors of Getting Back With Her Ex
According to People, in a recent episode of The Kardashians, Khloe had a deep conversation with her ex-boyfriend about nurturing Thompson's younger brother, Amari Thompson who's living with a disability. Regardless of how things went with her ex, Kardashian still made sure to remain connected with Amari and recently celebrated his birthday, glimpses of which she posted on Instagram.
The teenager has been diagnosed with a rather deadly form of epilepsy known as the 'Lennox-Gastaut Syndrom' or 'LGS'. This has resulted in numerous complications concerning his primary motor system - his legs. Due to this, Amari is often observed to be in a wheelchair and requires constant monitoring and support. Ever since the Thompson brother's mother Andrea sadly passed away this year in January, his big brother got legally appointed as his guardian.
Also Read: Tristan Thompson 'Grosses Out' Supporters During a Private Conversation With Khloe Kardashian
In addition to this, Khloe has also decided to wholeheartedly be involved in being there for Amari in whatever way she can. Be it taking care of his medical needs or simply spending time with him, she's more than happy to do so. She said in a confessional of the new episode, "There's no playbook, there's no rule book. We don't know what the hell we're doing. And I say 'we' because I am on all the medical stuff for Amari."
---
View this post on Instagram
---
Also Read: When Kourtney Proposed to Be Khloe's Surrogate: 'Will Be the Oven for Her Bun if She Shall Need'
As per sources, Kardashian has admitted that even though it is quite a "challenging experience" for her, she believes that perhaps she's been pruned to taking on this role. She referred to the time she had to presume a similar role of being a 'caretaker' for her ex-husband Lamar Odom when he allegedly almost underwent an overdose at a Las Vegas brothel back in 2015. At that time Khloe was in the process of divorcing Odom, but she chose to remain at his side in the hospital, putting off the divorce until he recovered, per People.
In the confessional, she expressed her thoughts on taking care of Amari, "I definitely feel overwhelmed, but nothing that I can't handle. I just want to help in any way that I can help relieve some sort of responsibility to people who are grieving the loss of their mother."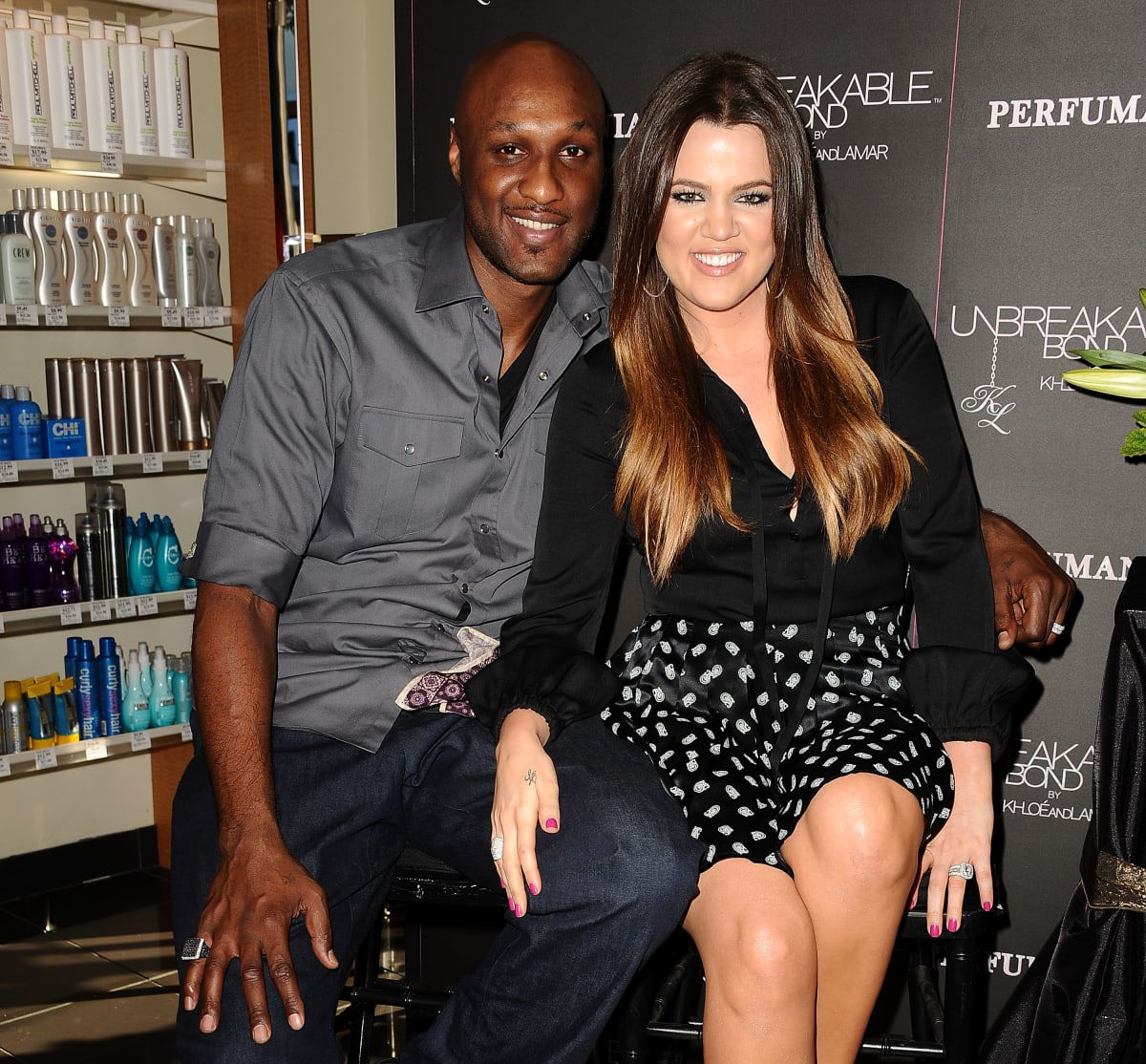 She then went on to reminisce about the aforementioned role as a caretaker. "I don't know if this sounds really dark and I don't even know if anyone would understand this…but I feel like I'm equipped with the tools because of what I went through with Lamar, who couldn't walk, was bedridden, who couldn't speak for months."
---
View this post on Instagram
---
She expressed her thoughts via a conversation with her ex-husband Tristan as she narrated what she dealt with in terms of her ex-husband's case and how she was able to contribute to his rehabilitation. "So who knows how much Amari knows?" Khloe pondered in conclusion
More from Inquisitr
Here Are 6 Emotional Relationship Confessions From Khloé Kardashian That Made Her Fans Love Her
Khloe Kardashian Fans Heartbroken As They Notice This Detail on Her Instagram Post With Kids