Jenna Bush Hager's Hints On Taylor Swift and Travis Kelce 'Buying a House' in Kansas City As Taylor Swift and Travis Kelce continue to make headlines, rumors have circulated that they may be taking their romance to the next level by buying a home together in Kansas City, Missouri. The source of this rumor happened to be Jenna Bush Hager, who revealed it on her NBC talk show, Today with Hoda & Jenna.
Also Read: Swifties Are Accusing the Mahomes of Gatekeeping Travis Kelce and Taylor Swift at the Christmas Party
Bush Hager and her co-host Hoda Kotb discussed the whirlwind romance that has captivated the nation, and Bush Hager suggested that Swift, 33, and Kelce, 34, could be taking a huge step in their relationship by buying a home together. Bush Hager announced on the show, "A friend from Kansas City texted me there might be news they're buying a house," driving fans into a frenzy with this thrilling potential, reports Hollywood Life.
However, it's essential to note that Bush Hager's speculation has yet to be confirmed by trustworthy news sources. Recognizing their role as members of a credible journalistic company, Hoda Kotb highlighted the significance of only sharing confirmed material. Jenna quickly clarified that sometimes realtors have the inside scoop on celebrity real estate purchases before the news breaks.
The romance between Swift and Kelce, which began just over a month ago, has captured the public's attention. Swift made waves in September when she stepped up to cheer on Kelce and the Kansas City Chiefs at their football game. Since then, their relationship has been distinguished by a number of public appearances and PDA-filled outings, fueling speculation.
Also Read: Taylor Swift Criticized For Raising Ticket Prices, Fans Call Her 'Money Greedy' And 'Capitalist Queen'
The couple was photographed in New York City this weekend, enjoying a series of public date evenings and even making unexpected cameos on Saturday Night Live. Their date evenings included a trip to the iconic Nobu restaurant and an appearance at the SNL afterparty, when they couldn't keep their hands off each other, according to sources who spoke with Page Six.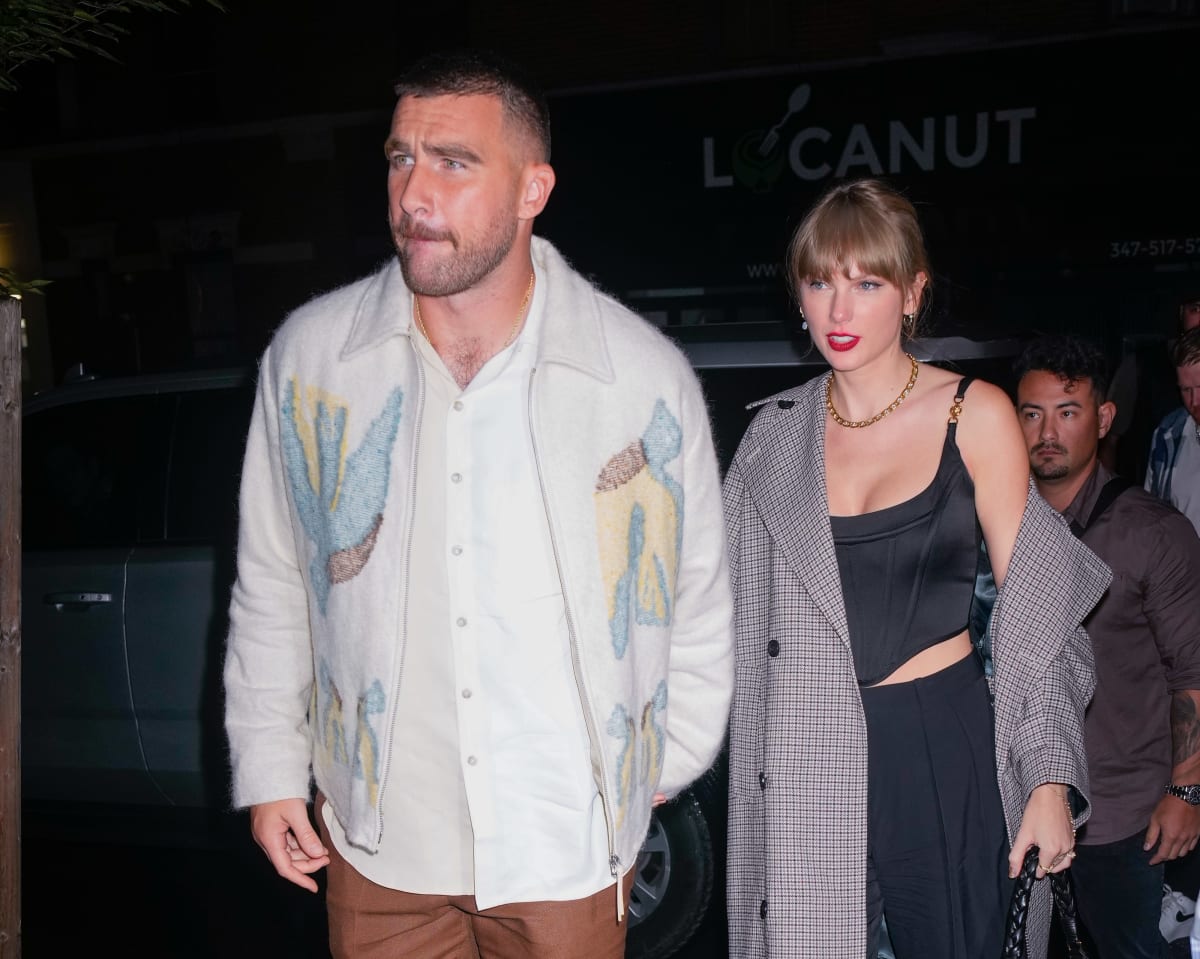 Also Read: Blake Lively Quips Beyoncé And Taylor Swift Don't Have To Be Threatened By Her 'Pop Stardom'
Fans have been wondering how Swift, who lives in a posh New York City apartment, and Kelce, who lives in Kansas City, intend to handle their long-distance romance. So far, the couple has handled their relationship excellently, with frequent visits back and forth to be with each other.
Swift even paid a visit to Kelce's mansion last month, appearing to spend the night after one of his games. The pop queen has shown her love for her NFL star by attending four of his last five games. And, as her global Eras tour takes a small hiatus before returning with the South American leg, fans may see more of her at Kelce's games.
The quick development of their romance piqued people's interest when Swift came to Kansas City to see Kelce play for the first time on September 24. Their bond has only gotten stronger since then, and fans can't get enough of the two lovebirds.
More from Inquisitr
Ryan Reynolds Takes a Dig at Taylor Swift's Beau Travis Kelce With This Hilarious Photoshopped Image
Lamar Odom Advices Travis Kelce to Stay Loyal to Taylor Swift Even if Millions of Women Want Him: "We Are Men.."