Jada Pinkett Smith Discusses Her Connection with 'Soulmate' Tupac Beyond Romance Jada Pinkett Smith, well known for her appearances in Girls Trip and Set It Off, recently spoke in detail about her close relationship with the late artist Tupac Shakur. While she referred to him as her 'soulmate,' she also admitted that their relationship lacked the romantic chemistry that many others expected.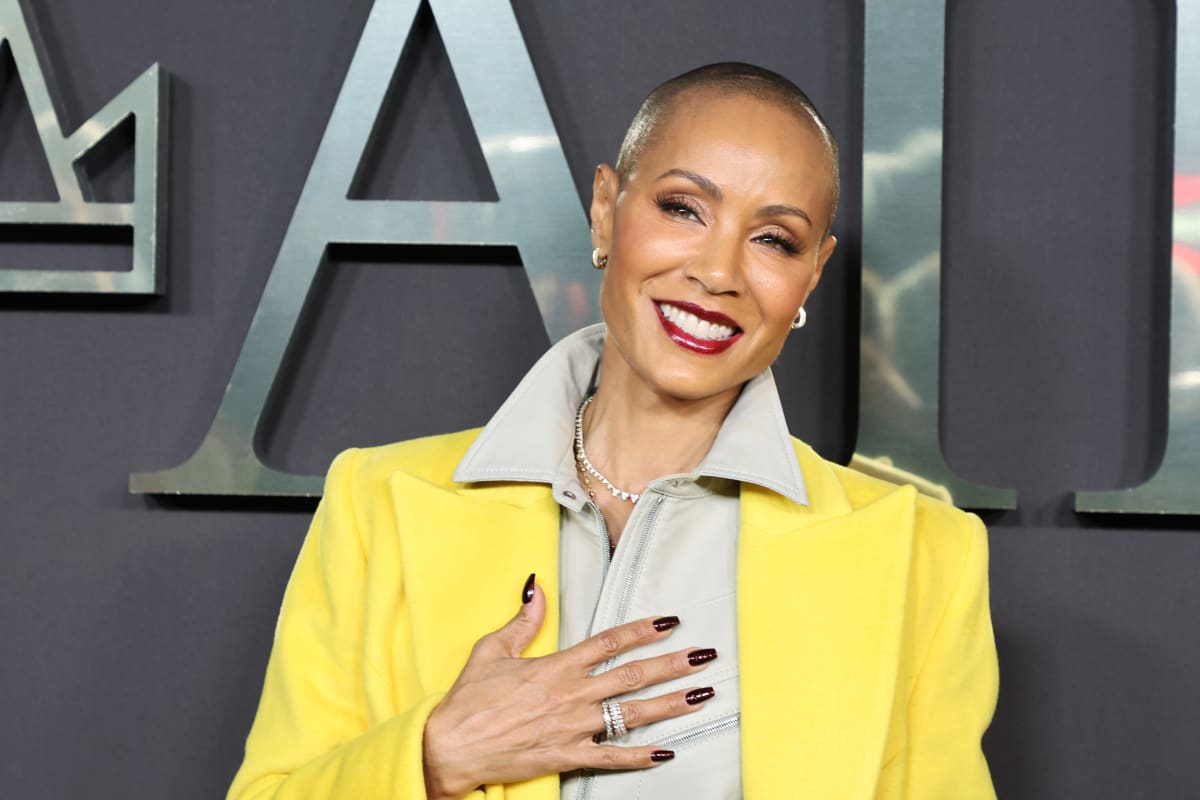 Also Read: Here Are 9 Celebrities Who Experienced the Harsh Reality of Financial Hardships
This revelation came during an exclusive interview with RollingOut, in which the 52-year-old actress revealed details about her special friendship with Tupac, who tragically died in 1996 as a result of a drive-by shooting. While their closeness has been described as a 'soulmate' relationship in the past, it appears that their bond went much beyond 'ordinary' romantic love, as per Page Six.
"There's all kinds of definitions of soulmate,'" Pinkett Smith remarked. "If there is such a thing as past lives, I definitely think Pac and I have traveled a few together in various forms." Despite their close connection, Pinkett Smith denied having any regrets about not pursuing a romantic relationship with the legendary musician. "It just wasn't possible. There was no chemistry between us," she admitted.
It's important to note that the chemistry Pinkett Smith was referring to is not conventional chemistry between romantic partners. Instead, she highlighted the uniqueness of their relationship, referring to it as 'friendship-love chemistry.' This synergy transformed them into a 'dynamic duo,' and she felt that their bond was intended to be more profound than romance. "It was almost like God made us that way. It's like, 'Look, we'll put y'all together, alright? Y'all gonna be a dynamic duo, but I'll tell you right now: I'm gonna make it so you're not gonna be able to get together,' because that just wasn't the purpose," she said, as per The New York Post.
Also Read: Here's What Swifties Have Seemingly Learnt About the Taylor Swift-Joe Alwyn Breakup Timeline
Their adventure began in the 1980s when both Pinkett Smith and Tupac attended the Baltimore School of Arts. As per Business Insider, the actress reminisced about their first meeting in an old interview footage that has since emerged online. She characterized Tupac as 'a little funny-looking' in high school, but she admitted that something about him attracted her right away.
Also Read: Robert De Niro Angry That His Anti-Trump Gotham Awards Speech Was Edited Without His Knowledge
"It was the first day and he came over to me and introduced himself," she said. "And in high school, Pac was a little funny-looking. Definitely from looking at him, wasn't necessarily the type of cat that I would even like, deal with. But as soon as he approached me, he was like a magnet. Once you paid attention to him he kind of sucked you in. And we hit it off from that moment on … I don't think either one of us thought we would have made it in the way that we did, but we knew we were gonna do something."
This revelation is not altogether new. In a 2015 interview with The Howard Stern Show, she said that she had asked Tupac to kiss her when they were younger. Both, however, found the experience unsatisfying, characterizing it as 'the most disgusting kiss for us both.'
More from Inquisitr
8 Times Justin Bieber Was in the Spotlight for the Most Controversial Reasons
When Kourtney Proposed to Be Khloe's Surrogate: 'Will Be the Oven for Her Bun if She Shall Need'