Hunter Biden's Opens Up About His Addiction Struggles: Daily 'Vodka' and 'Crack Pipe' Usage Hunter Biden, the son of President Joe Biden, recently opened up about his struggles with addiction and the relentless political scrutiny he faces in an op-ed published in USA Today, as per CNN. In this candid account, Hunter revealed that at the peak of his addiction, his daily routine included consuming a bottle of "vodka" and as many hits from a "crack pipe" as possible. He emphasized that his addiction journey, while deeply personal, is not unique, with millions of Americans grappling with substance abuse disorders.
Also Read: Hunter Biden Slammed by Prosecutors Over 'Meritless' Attempts to Subpoena Trump's Diaries
"20 million. That's how many Americans suffer from substance abuse disorder," Biden wrote. While official estimates on this number vary, ranging from around 20 million to as high as 40 million, the sheer magnitude of the issue is undeniable. He underscored the pervasive impact of addiction on American families, stating, "I don't know a family that hasn't been impacted in some way by addiction." However, what distinguishes Biden's situation is his position as the son of the President of the United States.
Hunter Biden acknowledged that his struggles and mistakes have been weaponized for political gain. He described how his addiction has been used as fodder in an unrelenting campaign against his father, Joe Biden. He lamented the orchestrated attempts to tarnish his reputation, which included high-pitched but fruitless congressional investigations and even criminal charges related to possessing an unloaded gun for 11 days five years ago.
Also Read: When the Bidens Refused to Acknowledge Their Seventh Grandchild for Four Years
The intense media focus on Biden's addiction issues has been particularly challenging. He pointed out that certain media outlets, such as The New York Post and Fox News, have been relentless in their coverage. On average, The New York Post published two stories a day about him, and Fox News gave him more airtime than Republican presidential candidate Ron DeSantis, as per Forbes. The coverage often included the posting of edited nude photos, the display of revenge porn on national television, and wild speculations, such as suggesting that his recent haircut was an attempt to evade drug tests.
Also Read: When Joe Biden Revealed He Proposed To His Wife Jill Biden Five Times Before Getting A 'Yes'
While Biden accepted full responsibility for his actions, he highlighted the harmful consequences of the constant demonization of addiction, particularly by partisan factions. He argued that this negative portrayal poses a genuine threat to people who want to get sober but are afraid of the repercussions. The avalanche of negativity and invasion of personal privacy could make the already challenging decision to seek recovery even more daunting.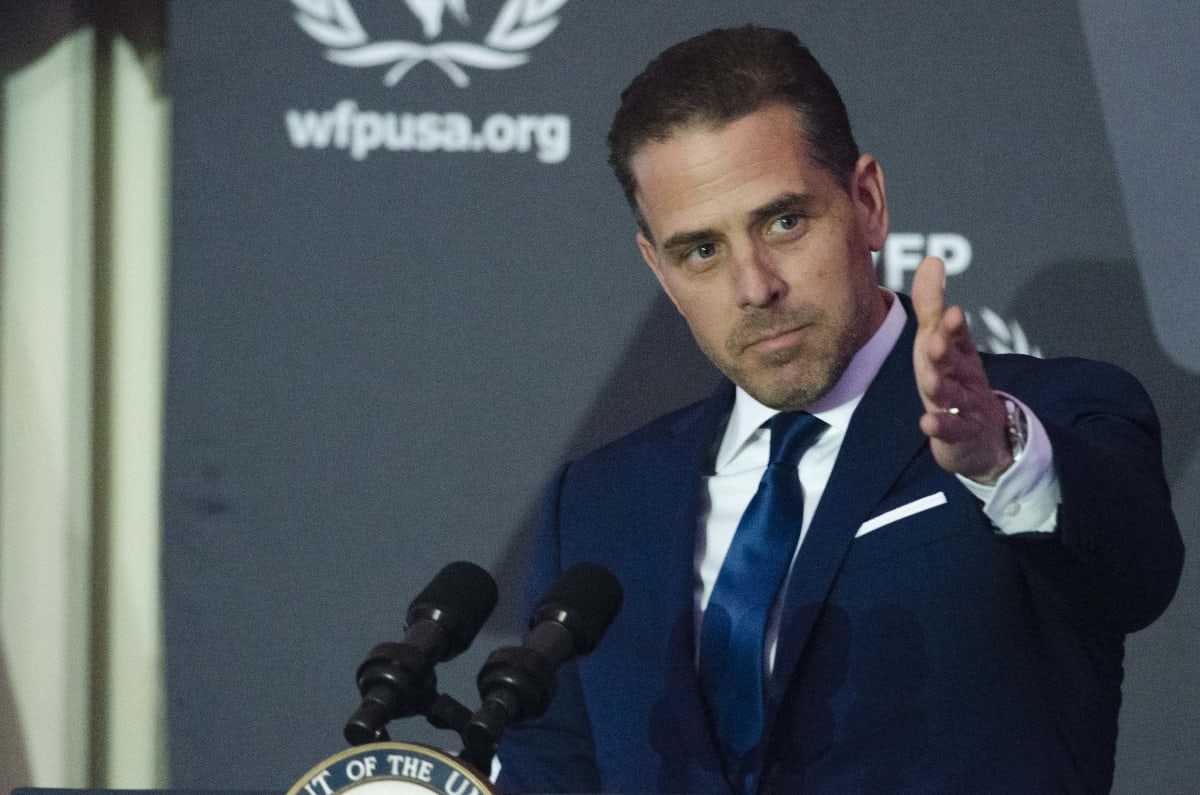 Biden stressed that he is not a victim, acknowledging his privilege and the accountability he holds for his choices and mistakes. He expressed gratitude for his family's support, even as they endured the shaming and humiliation brought on by his struggles. Having experienced perpetual public humiliation since his brother's death in 2015, Hunter expressed his resilience, stating, "I am now certain I can survive anything (except a drink or a drug)."
In a heartfelt message, Hunter encouraged others to embark on the path of recovery, emphasizing that it is worth the effort. He hoped that, despite his role as a political punchline and punching bag, others would follow his example, take it one day at a time, and be honest with themselves and the people who care about them.
More from Inquisitr
Hunter Biden Requests Judge to Subpoena Former President Donald Trump and Ex-DOJ Officials
Donald Trump Mocks Joe Biden's 'Spoiled' Children During Furious Campaign Rally in Florida