Here's Why Ivanka Trump's Relationship With Brother Donald Trump Jr. Reached a Low Point The spotlight has shifted to the strained relationship between Ivanka Trump and her brother, Donald Trump Jr., in the tumultuous aftermath of Donald Trump's presidency and the ensuing legal battles faced by the Trump family. Recent events have exposed deep fault lines within the Trump siblings, resulting in a low point in their relationship.
Also Read: Jimmy Kimmel Hilariously Links Donald Trump's Post-January 6 Grief to Eric Trump's Birthday
Ivanka Trump's decision to distance herself from the family, as well as the ensuing legal issues, appear to have strained relations between her and her brothers, particularly Donald Trump Jr. According to Radar Online, Donald Jr. and Eric feel betrayed by Ivanka's actions. Her testimony, which revealed her father's attempts to overturn the 2020 election results, is allegedly viewed as a betrayal by her siblings. This revelation reportedly enraged Donald Trump and resulted in Ivanka being declared persona non grata within the Trump family, per The Things.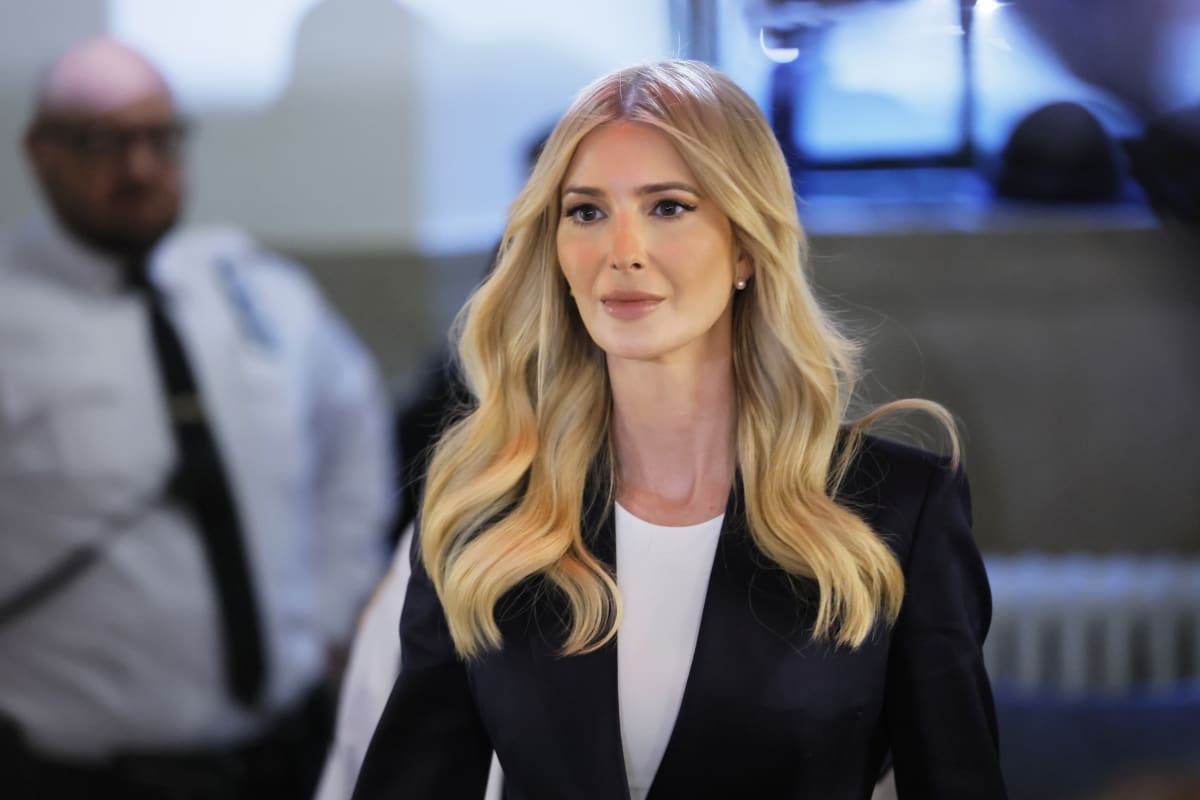 Donald Trump was enraged by the closed-door testimony, which revealed the former president's attempts to overturn election results. This public fallout, as well as the perception that Ivanka and her husband, Jared Kushner, have chosen to distance themselves from the family's legal entanglements, have exacerbated family strife. According to the Trumps, Ivanka and Jared are aligning themselves with a different social circle, one that distances them from Donald Trump's controversies.
---
Has Ivanka Trump's Relationship With Brother Donald Trump Jr. Changed Since She Stepped Away From The Limelight? They are staying out of the limelight, in hopes of not being charged too!! https://t.co/hK5VrpqXXO

— John (@TrumpsIsDone) June 10, 2023
---
Also Read: 6 Times When Donald Trump Made Headlines That Created a Buzz But Were Forgotten With Time
According to a Newsweek analyst, Ivanka's decision to fire the attorneys representing her brothers and hire her own may have contributed to the escalation of tensions. This action has fueled speculation about possible sibling rivalry and power struggles within the Trump family.
The strained relationship between Ivanka and Donald Jr. became public when Ivanka cropped out Donald Jr.'s fiancée, Kimberly Guilfoyle, from a family portrait. The incident sparked outrage, and while Ivanka quickly corrected the error, the social media gaffe raised questions about the siblings' dynamic. Some speculated that the intentional cropping was a subtle hint or display of resentment, implying that there were underlying tensions in the relationship.
Also Read: Melania Trump Opens Up: No Major Fights or Disagreements With Donald in 20 Years
Despite claims that Ivanka and Guilfoyle have a close relationship, the incident has fueled further speculation about the Trump family's true state of affairs. The subsequent reposting of the original image did little to quell the controversy, leaving observers wondering about the true nature of Ivanka and her brother's fiancée's relationship.
Ivanka and Donald Trump Jr. were notable absences from the family gathering in November 2022, as Donald Trump officially launched his 2024 presidential campaign. While Donald Jr. claimed he couldn't attend due to bad weather on a fishing trip, Ivanka announced her decision to leave politics in a public statement.
Recent events, such as Ivanka Trump's testimony in her father's business fraud trial, have reintroduced her into the Trump family's orbit. Despite her efforts to distance herself, the trial has forced her to confront the issues surrounding her father's business practices. Forbes editor Dan Alexander notes that the trial may harm Ivanka's reputation by putting her in an awkward position and challenging her efforts to reestablish herself in high society, per BBC.
More from Inquisitr
Trump Targets Judge Engoron's Wife After Gag Order Got Reinstated, Calls Her the 'Trump-Hating Wife'
Nikki Haley Calls for an End to 'Chaos and Drama' in a $10 Million Ad Campaign Dig at Trump