Here Are The Top 10 Songs Taylor Swift Allegedly Wrote For Ex Joe Alwyn Taylor Swift Songs Likely Inspired by Ex Joe Alwyn
Also Read: Taylor Swift Meets Family of Deceased 23-Year-Old Fan and Hosts Them at Sao Paulo Performance
Taylor Swift and Joe Alwyn's romance has been a captivating story in music and celebrity romance. The couple, known for their strict privacy, has received a lot of attention because of their profound relationship and how it has affected Swift's songs. Swift has brilliantly integrated their love story into her songs throughout their time together, offering her audience a deep glimpse into the feelings and experiences they shared. While the details of their relationship are unknown, songs such as Gorgeous, So It Goes..., King of My Heart, Dancing With Our Hands Tied, and Call It What You Want among others are popularly thought to be inspired by her love for Alwyn. Swift's music continues to serve as a mirror reflecting her relationships and personal progress, despite the recent news of their relationship ending.
1. …Ready for It?
Swift released her single ...Ready For It? from her album Reputation on Labor Day weekend, announcing a new chapter in her artistic journey, per Cosmopolitan. Swift's personal life, both prior relationships, and her then-boyfriend, actor Alwyn, looked to be referenced in the lyrics, which fans quickly dissected. The crux of the song appears to center on her connection with Alwyn, as if Swift were asking, "Are you ready for this epic and passionate romance that's about to unfold?" One of the most memorable lyrics is, "Some, some boys are tryin' too hard / He don't try at all though / Younger than my exes but he acts like such a man, so / I see nothing better, I keep him forever."
Also Read: New Book Claims Taylor Swift Declined To Perform At King Charles III's Coronation Concert
2. End Game
Also Read: Joy Behar's 'Idiot' Dig at Travis Kelce Has Swifties Up in Arms: "Shut Up Joy Behar"
Swift's album single End Game has verses from Ed Sheeran and Future, who appear to be unconnected to Alwyn. Swift's verse, on the other hand, is aimed at Alwyn, with lines like "And I can't let you go, your handprint's on my soul / It's like your eyes are liquor, it's like your body is gold / You've been calling my bluff on all my usual tricks / So here's the truth from my red lips." and references to their relationship. Her desire for a long-term connection with the British actor is hinted at in the song. Notably, Swift donned a necklace with Joe's initials in the song video, emphasizing their bond and her love for him.

3. Don't Blame Me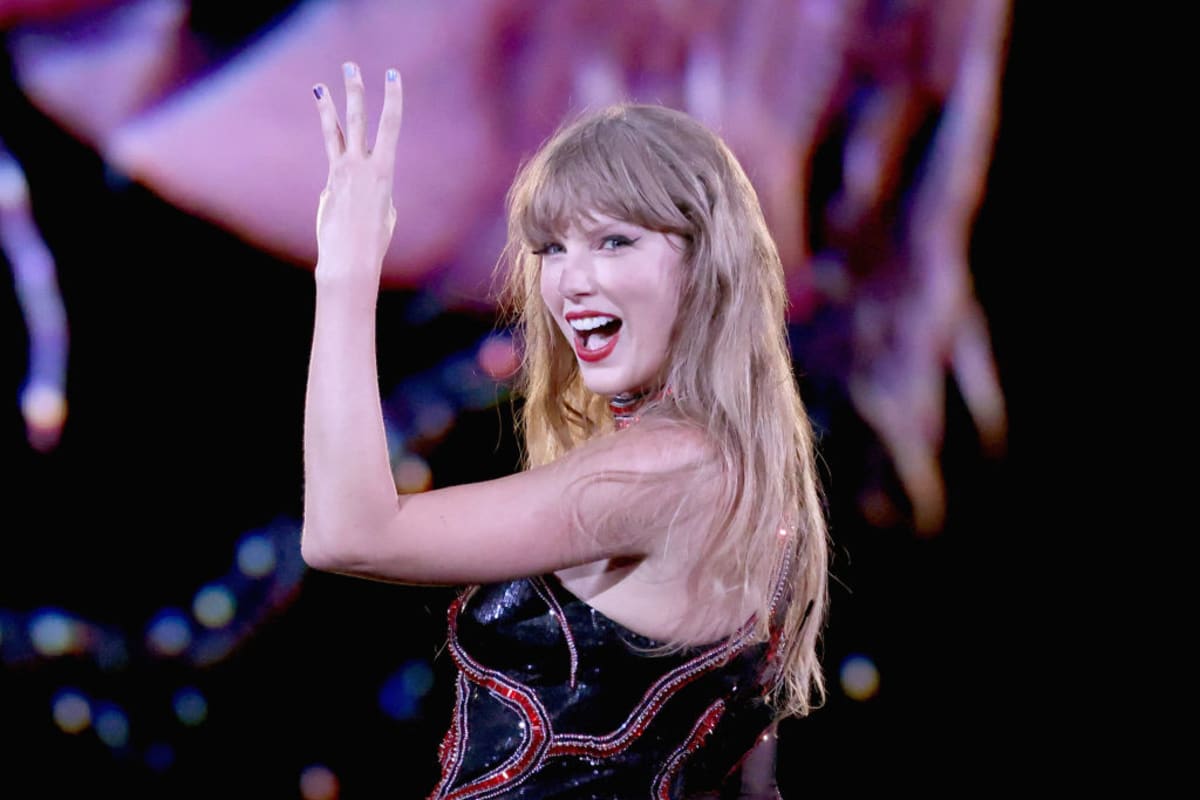 The intensity of falling for someone is conveyed with almost biblical fervor in Swift's song, suggestive of a severe addiction. This emotional track is from her Reputation album, and it is unmistakably about Alwyn. Swift compares her emotions to a tremendous force in one of the song's most memorable Joe-centric lyrics. Swift's singing of her intense love for Alwyn, a feeling so devouring that it's symbolically compared to the addictive quality of a narcotic, in contrast to the seemingly surprising premise. This notion is not uncommon in pop music, mirroring Roxy Music's Love Is The Drug and Robert Palmer's Addicted To Love. "I've been breakin' hearts a long time and / Toyin' with them older guys / Just playthings for me to use / Something happened for the first time, in / The darkest little paradise / Shakin', pacin', I just need you."
4. Delicate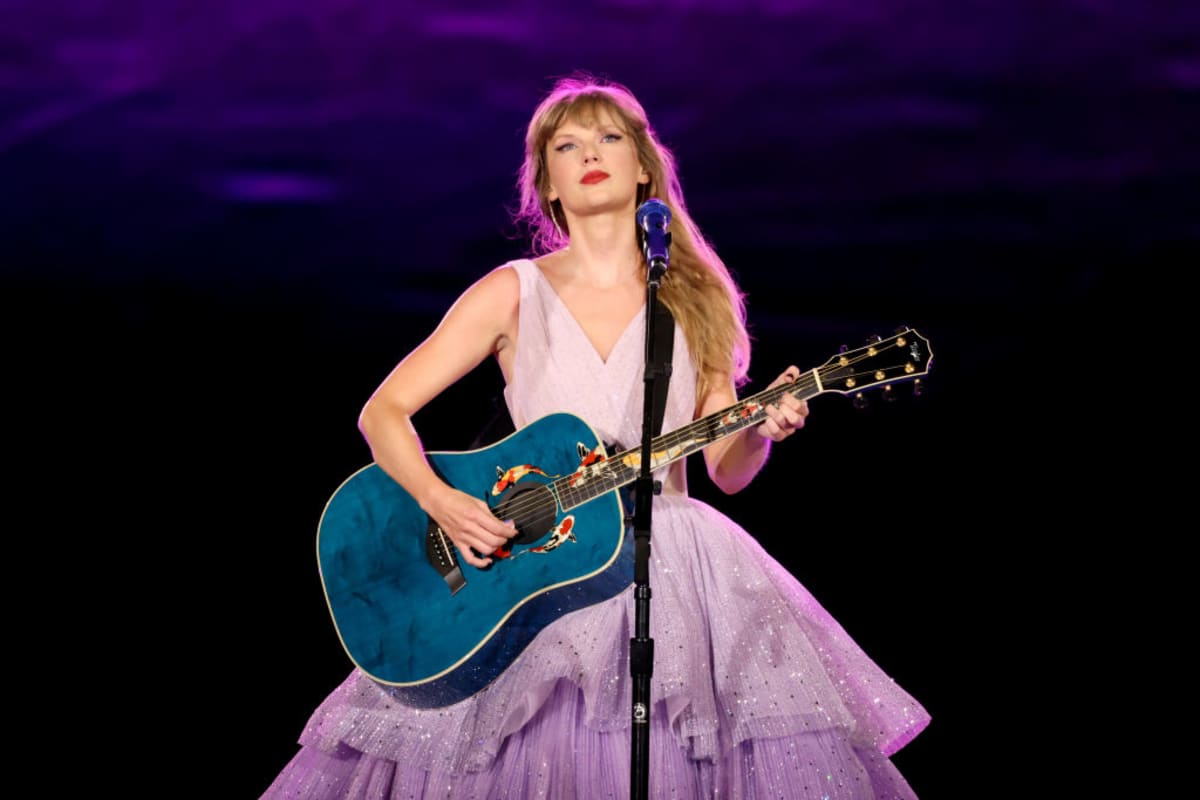 Swift addresses the early phases of her relationship with Alwyn in her song Delicate. The lyrics allude to her falling for Alwyn when her reputation was less than stellar, making their dive bar origin story famous among Swifties. "Dark jeans and your Nikes, look at you / Oh, damn, never seen that color blue / Just think of the fun things we could do," a particularly Joe-centric lyric says. There are more references to his clothing and home city of London. Although Alwyn was not in the Delicate video, it did have subtle hints, such as a "Joe's Deli" sign, which had fans avidly examining every frame for hidden connections.

5. Gorgeous
The song Gorgeous by Swift is confirmed to be about her former lover, actor Alwyn. Swift references her "boyfriend" who is older than her in the song, and the lyrics allude to Alwyn, who was 26 at the time the song was released. Swift has been open about this, even having fans swear to expose the song's true meaning during covert listening sessions. "You should take it as a compliment. That I got drunk and made fun of the way you talk" she sings at one point. (Alwyn is British.) "And I got a boyfriend, he's older than us He's in the club doing, I don't know what."
6. So It Goes…
Swift's So It Goes... is unmistakably about Alwyn. The song features references to their relationship, including a mention of their bar meet-cute, allusions to the difficulties of dating in public, and even a dig at Alwyn "J" jewelry. The lyrics, particularly "Met you in a bar / All eyes on me, your illusionist / All eyes on us / I make all your gray days clear and / Wear you like a necklace," definitely point to their love story and Swift and Alwyn's special connection.
7. King of My Heart
Swift's King of My Heart is an homage to her love for Alwyn. Alwyn is revealed as the "king" in the title of the song, which describes a hidden, cherished love. Swift's reference to previous relationships with "all the boys and their expensive cars With their Range Rovers and their Jaguars" alludes to her former partners. The lyrics depict her strong need for this rare love, which parallels her deep connection with Alwyn, particularly during their early days of secrecy. Swift's wish to keep the love hidden is consistent with how they began their relationship in private, away from the limelight.
8. Dancing With Our Hands Tied
Swift's Dancing With Our Hands Tied is mostly about her relationship with Alwyn, but it also explores the difficulties of being a global superstar in love. The lyrics express her feelings for Alwyn, depicting their first love as a secret and underlining the strength of their bond. The mention of his age, "25 years old," when they first met, as well as the concept of being "blue painted golden" in Delicate, indicate their developing affection. The song is also thought to be about their encounter at the Met Gala, where they danced together but couldn't touch because of Swift's previous relationship.
9. New Year's Day
Swift's song New Year's Day from her album Reputation had fans believing that it was a love letter to her former partner, Alwyn. The words show genuine affection, adoration for ordinary moments, and dedication. Some believe it alluded to a secret engagement because Swift suggested a "total wedding song" during Secret Sessions, per PopSugar. While the song contains a hint of sadness, it is primarily about creating enduring memories. Fans were intrigued whether Alwyn was the subject, but they also wondered if she was being cautious given her romantic history. It's a lovely and intriguing song, with plenty of space for interpretation and speculation among Swifties.
10. Call It What You Want
Swift's Call It What You Want provides a more intimate look at her relationship with Alwyn while also touching on the issue of her tarnished reputation before meeting him. The line "I recall late November, holdin' my breath" alludes to Swift attending a screening of Alwyn's film Billy Lynn's Long Halftime Walk in November 2016, signaling the beginnings of their relationship. The song captures the nervousness and uncertainty that often accompany a new romance when labels aren't yet essential. It also represents Swift's journey from struggling with her public image to finding relief and love with Alwyn. "'cause my baby's fit like a daydream / Walkin' with his head down, I'm the one he's walkin' to / So call it what you want, yeah, call it what you want to."
More from Inquisitr
Taylor Swift's Music Banned by This Philadelphia Radio Station Ahead of Travis Kelce's Game
Travis Kelce Felt 'Tortured' All Week After His 'Nonsense' Old Tweets Went Viral on Social Media