Here Are 7 of Kim Kardashian's Most Embarrassing Career Moves That Worked in Her Favor Kim Kardashian's Super-Embarrassing Career Moves
Also Read: Kim Kardashian Sparks Controversy as Fans Decode 'Secret Intention' Behind North West's Met Gala Prep
The Kardashian family's new Hulu shows, The Kardashians and Keeping Up with the Kardashians, have given viewers an inside peek at Kim Kardashian's career from the start. Kardashian has always had a direct channel of connection with her fans, from her early days as an influencer and paparazzi favorite to her choice to start and operate a business. Kardashian continues to be among the most well-known people in the world, with more than 353 million Instagram followers, but she didn't become famous overnight. Here are some of the strategies the savvy businesswoman has employed to create her corporate empire; some of these are quite embarrassing decisions, but they have only served to propel her upward.
1. Her Embarrassing Pop Single Jam (Turn It Up)
In March 2011, Kardashian surprised the world by announcing that she'd recorded a single called "Jam (Turn It Up)," and that she'd be donating a portion of any money made by the song to St. Jude Children's Research Hospital. Her attempt to top the music charts visibly tanked; she has since called the song her biggest regret. "It's definitely a memory, and it was a fun experience. We gave the proceeds to a cancer organization," Keeks told Andy Cohen in 2014, as reported by InTouch Weekly. "But what gave me the right to think I could be a singer? Like, I don't have a good voice." The song was viciously slammed for being too processed and auto-tuned and sold only 63,000 copies, but it branded her as a charity-maker, something she is still known for. "The song was for charity; it wasn't for her to have a recording deal," Khloe said of the song, according to Billboard reports.
Also Read: Here's Why Kim Kardashian Wanted to Borrow Clothes From Madonna's Classic Wardrobe
2. She Released a Book Full of Her Selfies Titled Selfish
Also Read: 10 Times Kim Kardashian and Kanye West's Daughter North West Wowed the Internet
Kardashian published a book titled Selfish in May 2015, comprising over 400 pages of just her selfies, causing quite a stir. Many heavily slammed the book, with one Amazon review literally reading, "This book is on the reading list for my psychology class on Narcissistic personality disorder to show us what to look for." The book even sold very few copies, as per MTV News reports, i.e., 32,000 copies—less than 0.8 percent of Kim's mighty Instagram. But it was wildly hailed as a culture-defining moment. In a review, Laura Bennett of Slate Magazine said, "This book does not have grand literary ambitions. It has no literary ambitions at all. It barely has words. The words it does contain are so aggressively repetitive that they feel like a true feat of editorial indifference... I've never seen someone make so little effort to be interesting—a banality so confident it feels like a revelation."
3. She Once Launched a Toilet for Charmin
Sometimes endorsements can be very tricky, and the reality TV star knows this best. In 2010, Kardashian posed for pictures outside the Charmin toilets in Times Square, even cuddling up to the Charmin bear mascots. In a modest gray dress and black shoes, Kardashian oversaw the event that officially opened the Charmin restrooms to the public. This appearance wasn't quite the Met Gala red carpet, but Kardashian did likely make a lot of money on this one, as reported in The Things.
4. Launching a Makeup Brand Copying Her Sister's Success
Kardashian established KKW Beauty, her own cosmetics company, in 2017. She received very harsh criticism from Kardashian fans, who compared her sister Kylie's current line to the reality star's new endeavor. "Kim really copies everything Kylie does," a fan wrote. Another asked, as reported in The Sun, "Has anyone else noticed that Kim copies Kylie a lot. First with make-up and now skincare". For $600 million, Coty acquired a 51% share of Kylie Cosmetics in 2019. Following suit in 2020, Kardashian sold a 20% share of KKW Beauty to the same business that had partnered with her younger sister. She was harshly slammed for this but made a lot of money. She was valued at a cool billion in 2020.
5. Once Launched Extremely Addictive, Criticized Game Titled Kim Kardashian: Hollywood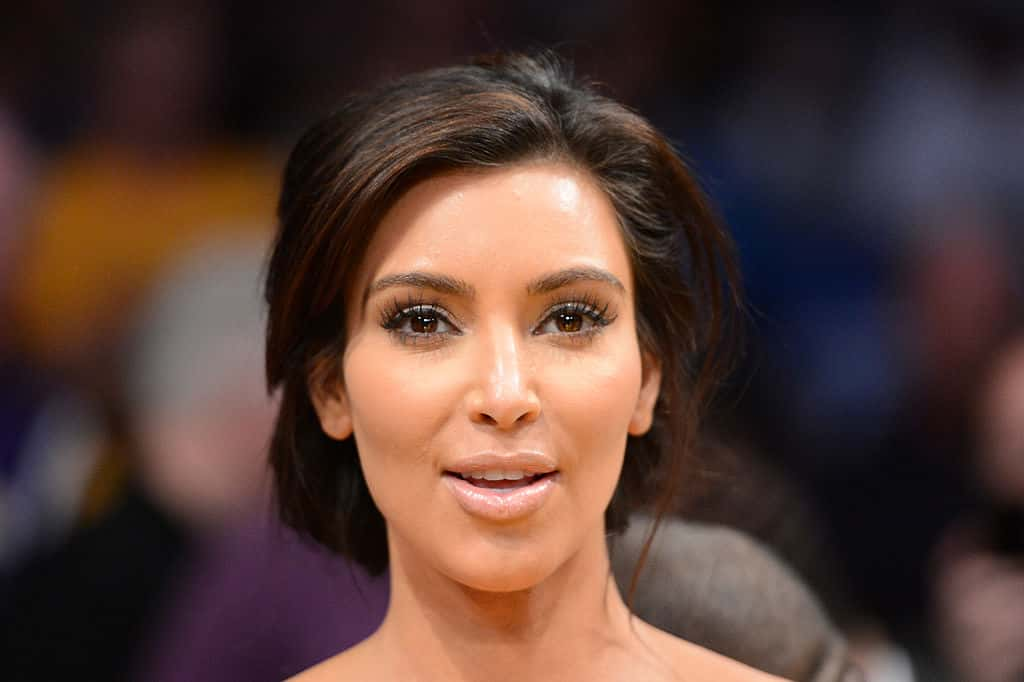 Kardashian launched a highly addictive game called Kim Kardashian: Hollywood back in 2014, which was slammed by parents of children who claimed it's wrong to have kids spend hundreds of dollars. After learning that her son spent $120 on in-app purchases for more playing time, virtual clothing, and other material goods, New York Times best-selling author Ayelet Waldman reacted angrily and dubbed Kardashian an "evil scumbag," as given in the Business Insider. However, Kardashian, who reaped a staggering $85 million from the app alone that year, defended her addiction-inducing game. "It's just a fun little game," Kardashian added, "Kind of like when people get into Candy Crush so much. Like, is it good to be obsessed with Candy? It's just something fun to do. All games, I think, are just entertaining."
6. The disastrous Dancing with the Stars stint
Kardashian's 2008 performance on the seventh season of Dancing with the Stars was widely mocked, with the show frequently criticizing her clumsy dance steps. Unfortunately, dancing was not Kardashian's strong suit, and in Week 2 of that season, she was eliminated as the third contestant, despite being paired with Season 6 winner Mark Ballas, reports OK! Magazine. But Kardashian was able to turn this around with her admission that she's not that good at hitting with fans, as she wrote, "I've never taken a dance class in my life ... the second thing I thought of was, could I really do this?" Fans later appreciated her bravery in performing without any formal training.
7. She Wants to Be a Lawyer Now
In a surprising career decision, Kim Kardashian revealed in a Vogue story that she was going to law school, inspired by her prior efforts in clemency and prison reform. Fans attacked her harshly, claiming that she was making a mockery of the effort that lawyers put out and that she was using her money, as per the news story given in RadarOnline. She ultimately succeeded in directly urging then-President Donald Trump to order Alice Marie Johnson's release. However, Kim later announced in December 2021 that she had passed the "baby bar" after putting in more than 18 hours of supervised study time every week.
More from Inquisitr
When Kourtney Kardashian Was Criticized for Slapping Kim Kardashian's Friend Jonathan Cheban
Here's Why Viewers Think 'AHS' Producers Are Upset With Kim Kardashian For 'Leaking' These Details