5 Signs That Tell Us Taylor Swift and Scooter Braun's Feud Might Be Far From Over Taylor Swift's Ongoing Feud with Scooter Braun: A Music Industry Drama
Also Read: Taylor Swift Is About to Make Over $100M Just From Spotify in 2023
Taylor Swift, the multi-award-winning artist known for her chart-topping hits and candid songwriting, has been embroiled in a long-standing feud with celebrity manager Scooter Braun. The feud became public knowledge in 2019 when Braun's media company, Ithaca Holdings, acquired Swift's former record label, Big Machine Records. This acquisition granted Braun control over the master recordings of Swift's music produced with Big Machine Records, spanning from her early career in 2006 to her 2017 album, Reputation. Fans and music enthusiasts are eagerly dissecting Swift's lyrics, social media posts, and interviews, searching for clues and insights into her ongoing battle. Swift's ability to weave her personal experiences and emotions into her music has been a hallmark of her career, and she continues to use her art as a platform to address her struggles in the music industry.
1. Artists for Scooter Braun severed relations with SB Projects
The summer of 2023 witnessed a significant departure of artists from SB Projects, Scooter Braun's talent management company. According to The Hollywood Reporter, notable artists such as Idina Menzel, Demi Lovato, J Balvin, and Ariana Grande reportedly severed their ties with Scooter Braun. There were even speculations about Justin Bieber considering new management, although he ultimately decided to stay with SB Projects, at least for the time being. In August, Jack Antonoff, a renowned music producer and a longtime supporter of Taylor Swift, used his Instagram Stories to throw subtle shade at Scooter Braun. He posted a meme featuring a Sims baby on fire, accompanied by the caption: "Not now, sweeties, mommy is trying to figure out why Ariana Grande, Demi Lovato, and Idina Menzel just fired Scooter Braun as their manager." This post added another layer of intrigue to the ongoing Braun-Swift controversy.
Also Read: Here's Why Swifties Suspect Taylor Swift's Relationship Issues With Ex Joe Alwyn Began in 2021
2. Taylor Swift continues to trash Scooter Braun
Also Read: Travis Kelce Gave This Nickname to Taylor Swift While Thanking Her for Social Media Love
In 2020, actor Ryan Reynolds unveiled an advertisement for Match.com that featured a unique storyline: the devil himself falling in love with a personification of the tumultuous year 2020. Set to the re-recorded version of Taylor Swift's Love Story, the ad resonated with viewers for its clever and humorous take on the challenging year. However, eagle-eyed fans didn't miss a subtle detail in the ad. As Satan and his love interest took selfies in front of a literal dumpster fire, a fallen-down scooter appeared in the background. Fans quickly connected this imagery to Taylor Swift's penchant for including hidden messages and symbols in her work. On social media platforms, including X (formerly known as Twitter), fans praised Taylor Swift for what they believed was a deliberate inclusion of the fallen scooter and the number 6 next to a trash can. The presence of these elements fueled speculation that they held a deeper meaning, a trademark of Swift's creative approach.
3. Taylor Swift Trolls Scooter Braun in Her Music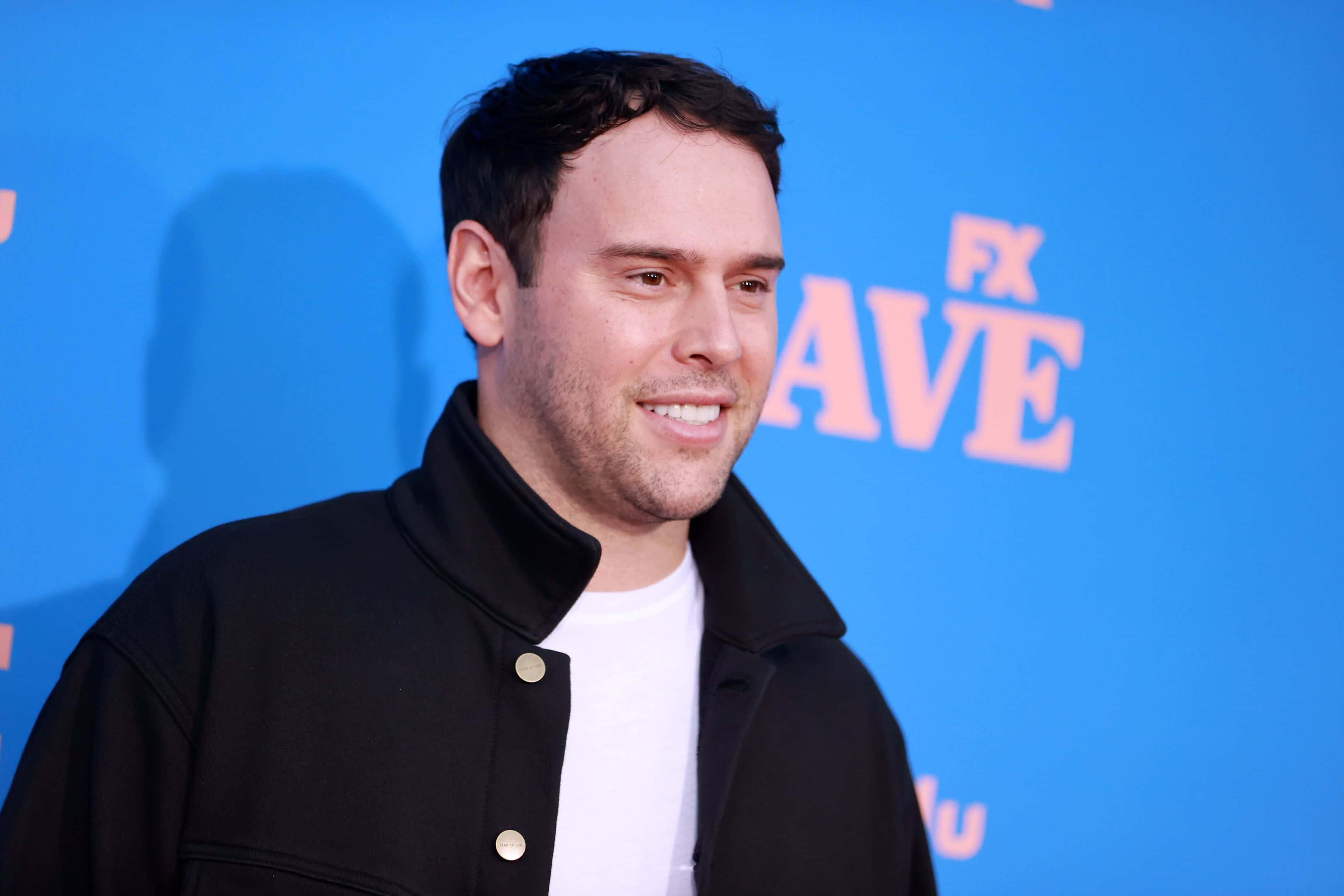 Taylor Swift has long been known for turning her personal experiences and emotions into songwriting masterpieces. Her songwriting prowess extends to addressing conflicts and feuds in her life, and her 2022 studio album Midnights is no exception. According to Bustle, one of the standout tracks from the album, Vigilante S**t, features lyrics that have piqued the curiosity of fans. In the song, Swift sings, "While he was doin' lines and crossin' all of mine, someone told his white-collar crimes to the FBI." This lyrical content has led fans to speculate that it might allude to a 2021 lawsuit involving Scooter Braun's former business partner, Peter Comisar. The lawsuit and its details have been a subject of public interest, and Swift's subtle references in her song provide yet another layer of intrigue to her music.
4. Taylor Swift Created the Drama While Opening up to Her 'Eras' Tour
Swift's "Eras" tour in 2023 has been nothing short of ambitious, spanning an impressive 146 days and reaching five continents. The tour has provided Swift with a global platform to connect with her fans and showcase her music, but it has also allowed her to make statements about significant events in her career, including her ongoing dispute with Scooter Braun. Hello! reported that during a concert in Mexico City in August 2023, Swift chose to open her performance with a track from her 2019 album Lover titled I Forgot That You Existed. This choice is significant for several reasons. First, the song hails from a period when Swift had full control over her music, in contrast to her earlier disputes over the ownership of her master recordings.
5. Swifties Are Still Discussing the Conflict
The ongoing feud between Swift and Braun has remained a hot topic of discussion, even as time has passed. There are several reasons why this controversy continues to capture public attention and generate discussion. As written on Twitter by fans, firstly, the feud represents a clash of titans in the music industry. Taylor Swift is one of the most influential and successful artists of her generation, known for her songwriting talent and her commitment to artistic control. Scooter Braun, on the other hand, is a prominent music manager and entrepreneur who has represented numerous A-list artists. The public nature of their dispute and the high stakes involved have made it a compelling narrative for fans and industry observers alike. Secondly, the feud has led to a broader conversation about artists' rights and ownership of their creative work. Swift's passionate advocacy for artists owning their music has resonated with many musicians and has sparked discussions about industry practices and the treatment of artists.
More from Inquisitr
Taylor Swift Set to Enjoy Quality Time With Travis Kelce in $6 Million Kansas City Mansion
Friends of Travis Kelce Are Convinced That His Romance With Taylor Swift Is the 'Real Deal'