Harold Hamm Makes a Donation to Donald Trump's Campaign Despite Doubts Over Trump's Win Former President Donald Trump received a donation from billionaire Harold Hamm despite Hamm's earlier doubt about Trump's ability to win the 2024 election. The contribution came during a busy fundraising period for Trump and the rest of the Republican candidates.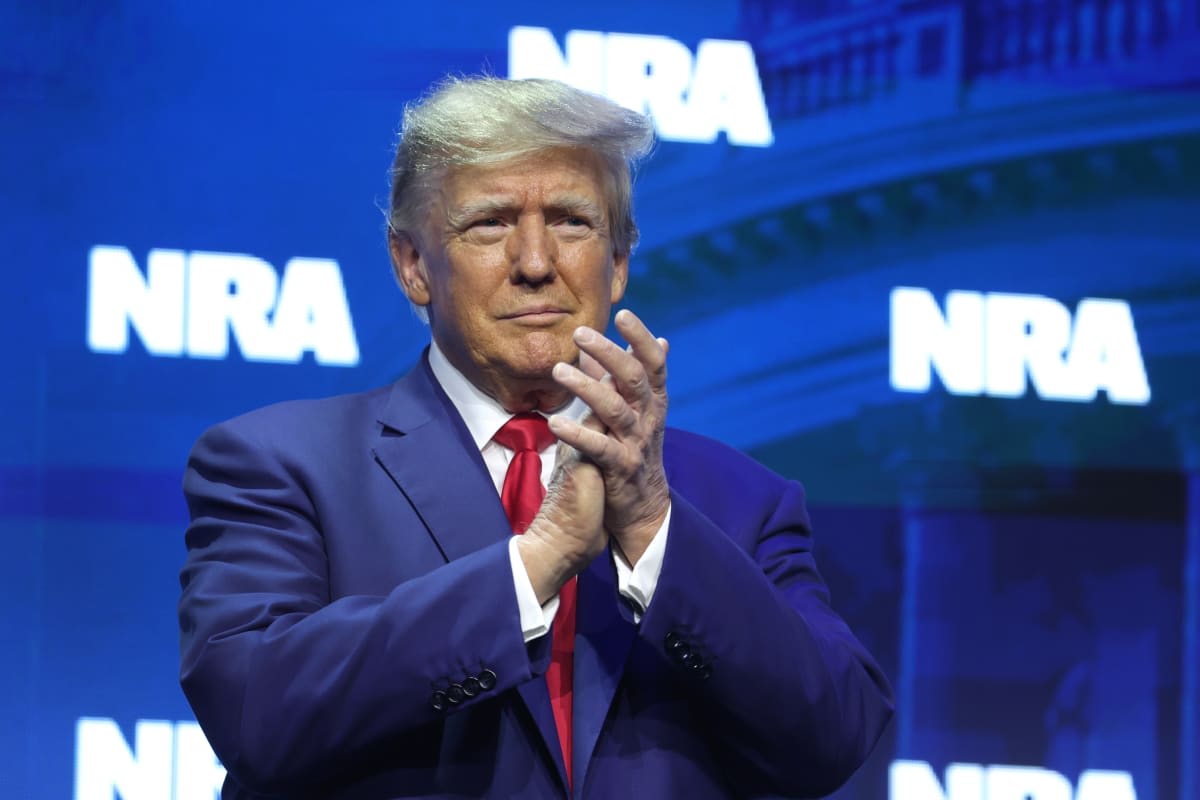 Also Read: Trump's Obsession With Gag Orders Stems From a Need To 'Blame' Someone If He Loses the Case, Says Legal Expert
According to Bloomberg, Hamm, a renowned oil and gas sector figure, had previously raised doubts about Trump's chances in the 2024 general election. On August 22, he changed his mind and contributed $3,300 to the former president's campaign. This judgment came after Georgia prosecutors charged Trump on charges linked to his efforts to change the outcome of the 2020 election.
During the third quarter, Trump raised $45.5 million, solidifying his position as the Republican frontrunner. Notably, $24.2 million of this total came from Trump's leadership political action committee, Save America, which is currently funding the former president's and some of his advisers' legal fees in various cases. These data reflect Trump's sustained popularity among his supporters.
Trump's campaign was able to generate a sizable amount of funds while other Republican contenders struggled to attract finances. Trump's legal problems appeared to boost his fundraising efforts, as his campaign claimed an increase in donations following his indictment on March 30. Trump's campaign and Save America got $18.8 million between January and March, with $4 million coming in within 24 hours of the indictment, as reported by Time Magazine.
Also Read: Host Says Paramount+ PR Team Halted Kelsey Grammer's Interview With BBC After Voicing Support for Trump
Apart from Trump's fundraising, the remainder of the Republican field struggled to raise campaign funding. Recent financial reports from Republican contenders such as Ron DeSantis, Nikki Haley, and others show that they are struggling to match Trump's fundraising prowess. Their difficulties are compounded by a reliance on maximum donors, those contributing $6,600 or more, instead of a broad base of small-dollar donors.
Also Read: Jimmy Kimmel Says Trump Is 'Going Straight to Hell' For His 'Jesus and God Keeping Score' Comment
For example, Florida Governor DeSantis reported raising $15.1 million in the third quarter, but a significant chunk of that amount is restricted for use in the general election. DeSantis is primarily reliant on contributors who contribute the maximum amount, which can only be used if he wins the Republican nominee. Trump's campaign, on the other hand, benefited from a diverse variety of donors, including small-dollar contributions that made for a major amount of his funds.
Former US Ambassador to the United Nations Haley displayed impressive fundraising skills, garnering $11 million during the third quarter. Her strong financial position has positioned her as a possible contender for the second spot in GOP polls. The flood of funding into her campaign followed her debate performances in August and September, establishing her as a candidate to watch in the forthcoming primary season.
President Joe Biden has raised significantly more money than the Republican primary candidates. Biden raised $71 million in the third quarter, cementing his position as the Democratic frontrunner for the 2024 general election. His campaign has reported a diverse donor base, including small-dollar contributions, per CNN.
More from Inquisitr
Trump Claims He Would Win The Blue States if 'Jesus and God' Came Down to Keep Score of Elections
Trump Mocks DeSantis' Debate Against Newsom in a New Dubbed Video: 'Battle of Loserville'