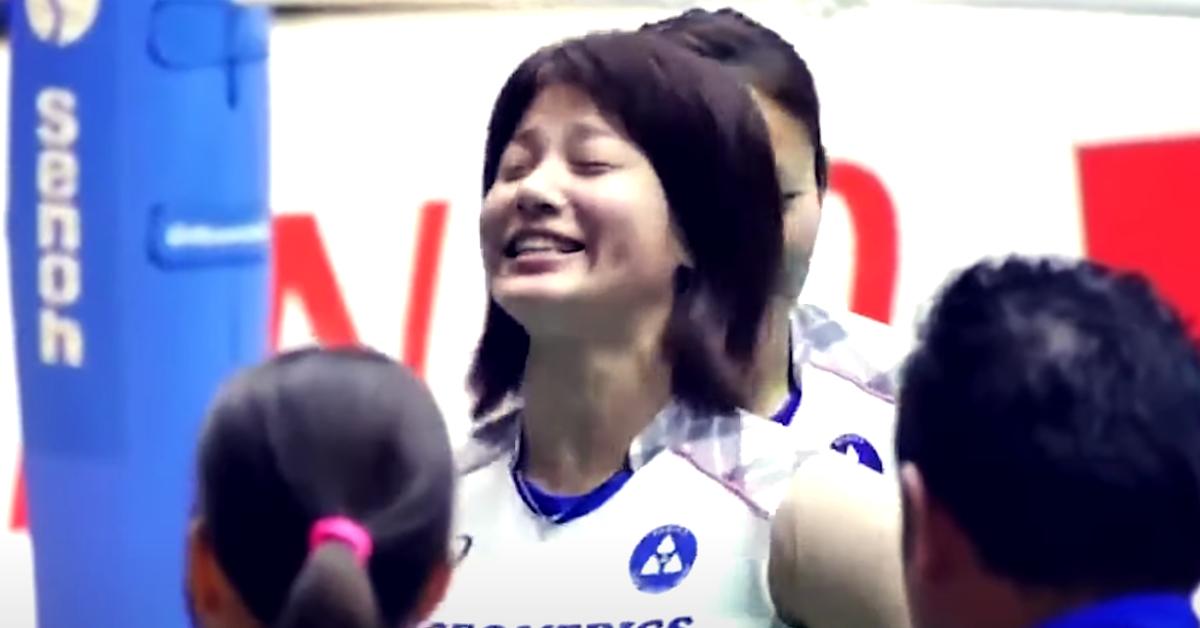 Japanese Volleyball Legend Shino Yoshimura is Still Turning Heads After Her Retirement
The internet seems to be obsessed with the idea of finding an attractive female athlete from a sport that isn't mainstream and obsessing over her at no end.
Maybe it has to do with our love for finding "a diamond in the rough" or maybe there's something to be said about guys exploring "virgin" territory.
Article continues below advertisement
It could also have something to do with "niche" likes as well, or maybe folks are just really really passionate about pole vaulting, or women's volleyball, two sports that featured athletes in recent years people were absolutely gobsmacked over: Allison Stokke and Shiho Yoshimura.
But while Allison has leaned into her viral fame and managed to leverage it into a pretty big Instagram following, Shiho doesn't appear to have a public social media account that she could use to help sell knee pads, volleyball nets, athletic shorts, or protein powders.
Article continues below advertisement
But that hasn't stopped devotees of the Japanese women's volleyball player to upload countless posts, oftentimes montages cycling the same photos of the athlete, on fan pages that pull in tons of views.
Article continues below advertisement
What is it about Shiho that has so many people captivated? And what do we know about her?
Unfortunately, there isn't that much information on the Japanese internet sensation available online.
Article continues below advertisement
Shiho Yoshimura biography.
We know that she was born on December 13, 1989 in Isehara City, Kanagawa Prefecture, Japan. Her volleyball career dates back to the 3rd grade, purportedly following the advice of her sister.
Article continues below advertisement
She continued to play throughout High School where she started gaining recognition as one of the top players in the country at Kawasaki Tachibana High. She attended Tokai University in 2008 where she joined Akari Omi and Kaname Yamaguchi and managed to secure a second-place spot in the second league during the spring semester of that year.
Article continues below advertisement
Three years later in July of 2011, she secured the Best Scorer Award at All Japan Incare and was elected 26th Universiade's representative in Shenzhen, China. It was in December of 2011 that she joined the Ageo Medics, a women's volleyball team based out of Saitama, Japan.
Article continues below advertisement
In 2012/2013 Shiho was granted a Best New Face Award after helping the Medics secure a second win in the 2012/2013V Challenge League. She played with the team until June of 2016, where she announced her retirement from the sport. Following that she seems to have adopted a secretive life out of the limelight, which could be why people's fascination with her persists.
Article continues below advertisement