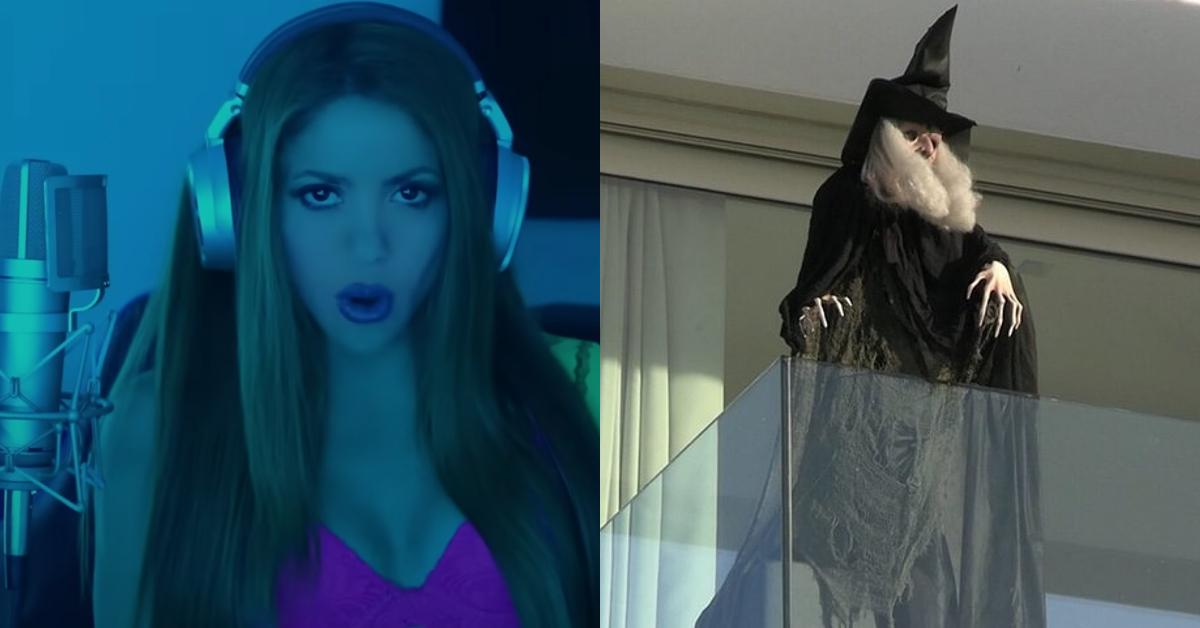 Shakira Trolls Ex-mother-In-Law With Witch Mannequin, Blasts Track Dissing Her Son
Spanish pro footballer Gerard Pique lives a pretty charmed life. He was born into a wealthy family. Instead of just deciding to live off of his parents' cash or getting himself a sinecure position, he dedicated himself fully to becoming a top professional soccer player. He was a part of Manchester United's club, and represented Spain's national team 102 times, winning the World Cup in 2010 and the UEFA Euro Cup in 2012.
Article continues below advertisement
There are lots of folks who would argue that Pique's greatest accomplishment, however, was getting married to Shakira. The Colombian/Lebanese bombshell is an international pop sensation and has maintained her status as such for years. She's also largely considered to be one of the most beautiful women in the world.
And while it came as a shock to many that the couple ultimately called it quits, that initial surprise wore off because people do get divorced. However that shock resurfaced once folks found out that Pique ultimately left Shakira for a younger woman, and the "She Wolf" singer doesn't seem interested in allowing their breakup to go over quietly.
Article continues below advertisement
Shakira set a Latin music YouTube record after uploading "BZRP Music Sessions #53" an innocuous moniker for a song that is such a blatant diss track.
Article continues below advertisement
In it, Shakira says that Pique traded a "Rolex for a Casio" straight saying that his newer, younger girlfriend can't hold a candle to him. She outright says the former pro-baller is out of her league, and launches a number of not-so-subtle digs at him and his new significant other in the song.
Article continues below advertisement
However the shade doesn't end there: Shakira's house is situated next to Gerard Pique's mother and the singer has decided to go the extra mile in pettiness when it comes to getting back at her ex's family.
Article continues below advertisement
Marca reports that Shakira's been blasting her new diss track against Montserrat Bernabeu's son nonstop; so loud that it can be heard in the footballer's mom's house.
Article continues below advertisement
To top it all off, Shakira has also placed a frightening witch mannequin that looks directly in the direction of Bernabeu's home. Pique's mom purportedly requested that the witch be turned around to face the other direction, but a local news outlet reported that it was still on Shakira's balcony and still looking in the direction of her former mother-in-law's house.