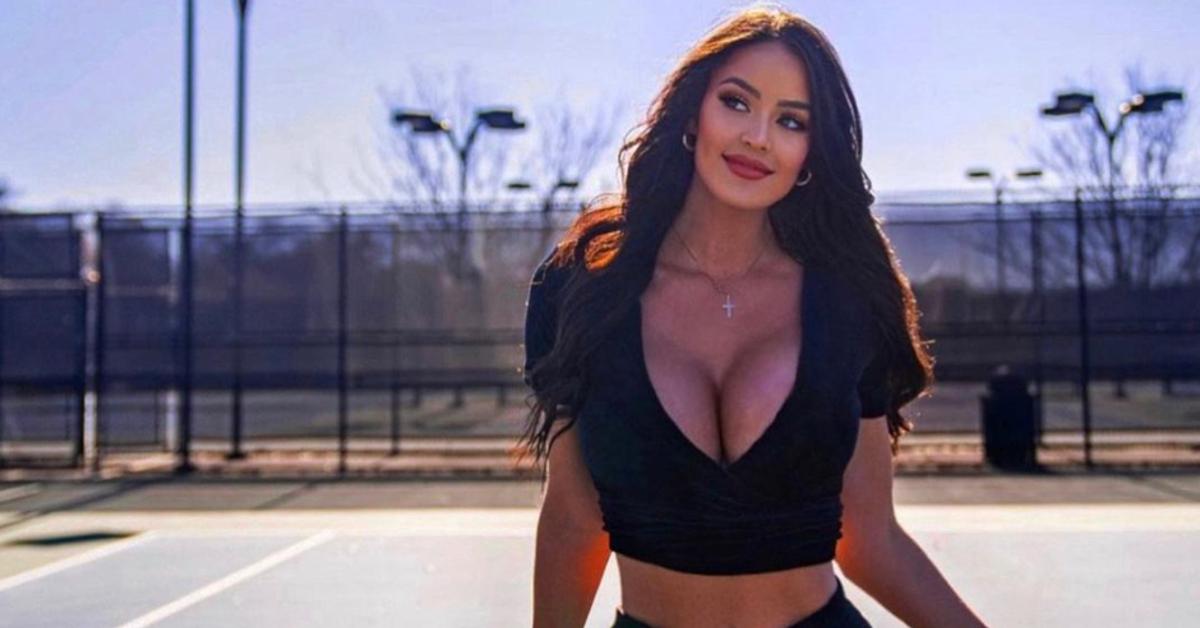 Rachel Stuhlmann Poses in Tiny Bikini to Show Her Support for Team USA
If you're a golf fan and follow Influencers who advocate for "the greatest game ever played" online, then you've probably come across Paige Spiranac's posts. Spiranac seems to have certainly found her niche in crafting a golf-centric brand and is one of the most recognizable female Influencers in the space.
But what about tennis? Well, that's where Rachel Stuhlmann comes in.
Article continues below advertisement
Let's say you're a super hot influencer with specific physical assets you know will captivate people's attention. If you're trying to bank on devoted simp follows and thirsty comments to drum up traffic and visits to your social media accounts, then a good rule of thumb is to #1, flaunt your hotness and #2, ensure that you've selected a market where there isn't a lot of competition.
Stuhlmann is the official "hot girl" of the tennis influencer world.
Stuhlmann seems to be dominating the online tennis Influencer space in the same way that Spiranac has done for golf. She recently went viral upon posting a red, white, and blue bikini top photo: sporting the stars on her right breast, and stripes on her left.
Article continues below advertisement
Article continues below advertisement
Her comment was a simple one: "World Cup Game! Let's go USA! What team are you cheering for?"
Tons of men who responded on the post offered up their thoughts on Stuhlmann's pictures; a lot of them were overwhelmingly positive. And then there were some who let her know which country they were rooting for.
Article continues below advertisement
"Soccer fan now huh.."
"The greatest tennis influence to ever wear and American bikini top in the History of Golf."
"Uh Merica'!!! There's def room for everybody in there!!!"
However there were some people who didn't seem too concerned with complimenting Stuhlmann's post or offering up quips about he sudden interest in soccer.
Article continues below advertisement
Kathy Emu asked, "Are they even real?"
Njwbos penned, "Just make the SoftCore vid already and put those BOLT ONs to work"
starzen_1021 also wrote: "Nice fakeys!!!"
Article continues below advertisement
For the most part, though, folks applauded the number one Tennis Influencer's post (that's what her Instagram profile says). In addition to uploading anatomy-driven nationalistic posts, Stuhlmann is also the Global Events & Media Manager for Top Court.
So if you're looking to become an Influencer, you may want to find a niche that has yet to be explored. Apparently pickle ball is all the rage right now.