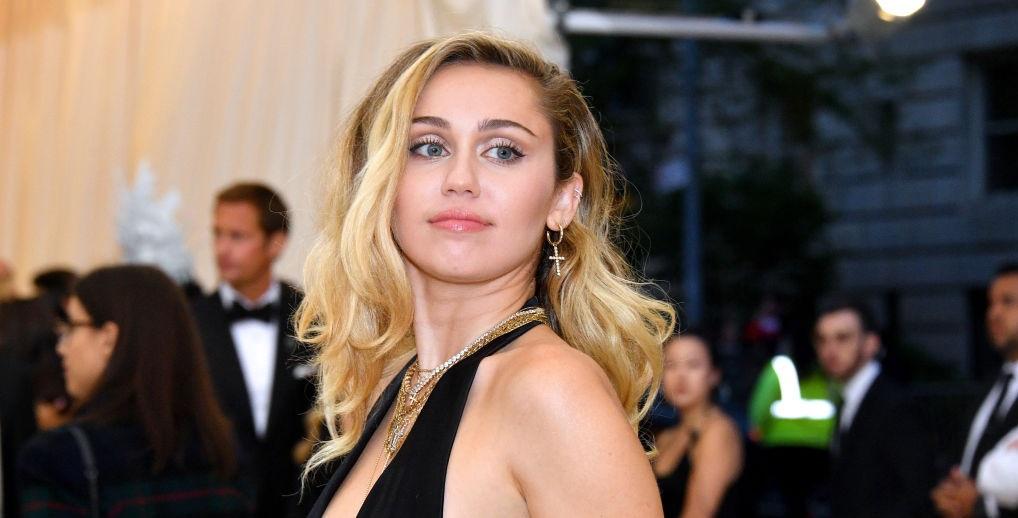 Miley Cyrus Goes Full Hollywood Bombshell in Sizzling Corset Photoshoot
Every time a popular singer or artist goes through an "image re-branding" it becomes big news, especially when you're someone who has been in the business for as long as Miley Cyrus.
Article continues below advertisement
Many folks who follow the singer today grew up with her on the Disney Channel where she played Hannah Montana, so any type of deviation from that sweet and wholesome but still trendy persona is going to drop a few jaws and bulge some eyeballs.
So when Miley went full-on bikini-twerking-stoner, fans took notice. Just like they took notice when she entered her "rocker" era and just like they took notice whenever she would seemingly embrace her "country roots" back again.
Article continues below advertisement
And while has and probably always will be a singer above-all-else, she also understands that loud fashion statements play a huge part in her personal image, and it appears like she's heading in a different direction with her look after debuting a nine-photo album of pictures on Instagram.
Article continues below advertisement
In the images she's rocking a black corset top, large-frame black sunglasses, half bleached blonde and black straightened hair, along with a white, fur-collar-rimmed coat with a black leather skirt, fishnet stockings, and pearls.
Article continues below advertisement
Her black leather bag completes the ensemble to create a definitively hot-hollywood-rocker-chick-with-money look, and fans of the singer are eating it up.
Article continues below advertisement
However, there are a lot of folks who pointed out that Gucci's associated with Balenciaga, and the brand has been in hot water after debuting a photoshoot that paired children with BDSM imagery as part of a scandalous photoshoot many are calling disgusting, inappropriate, and downright creepy.
Article continues below advertisement
If all of the pics are looking like a fashion advertisement, that's because it probably is, as Miley tagged Gucci in the caption, along with photographer Vijat M, who has collaborated with Miley in the past and has worked with Lil Nas X, Doja Cat, Tinashe, Vanessa Hudgens, and more in the past.
Article continues below advertisement
It seems like the photoshoot was taken in the same outfit Miley was snapped by paparazzi in that were featured in The Daily Mail as she walked around West Hollywood with her pup, Bean.
And if you're a fan of Miley along with her Godmother Dolly Parton, then there's a good chance you've already heard about the New Year's Ever celebration they'll be hosting in Miami, which will air on NBC and Peacock.