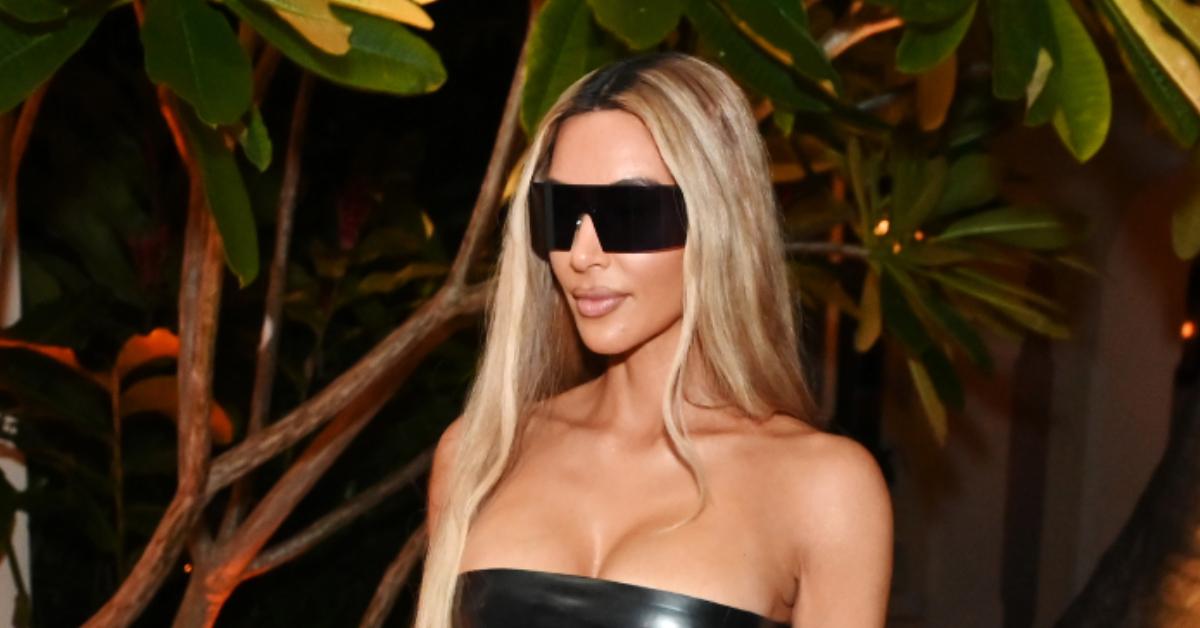 Kim Kardashian Forces Her House Workers to Only Wear These Colors
From the glimpses that people have caught of Kim Kardashian's home, one thing has become readily apparent: the public figure has an affinity for neutral tones.
When folks saw pictures of Kim's $60 Million mansion posted online, they couldn't get over how beige it was.
Article continues below advertisement
And because this is Kim Kardashian we're talking about here, folks have a variety of different opinions on the woman's home. Some called the mostly beige look made her home look like a Southern California purgatory. If one wanted to be mean, one could go so far as to say the design aesthetic was an extension of Kim's personality and rise to financial success itself.
There are plenty of musings as to why Kim has chosen this look for her house but more on that later: what we do know is that Kim says this neutral color coordination theme extends to the clothing she mandates her staff wears while working in her home as well.
Article continues below advertisement
People wrote that Kim, during an appearance on Angie Martinez's IRL podcast, said all of the folks who work for her are "color coordinated" and that there is a strict dress code they must follow. When prompted as to whether or not this was "intentional" Kim said "Absolutely. I have uniforms."
Article continues below advertisement
She would go on to clarify that the "uniforms" weren't necessarily uniforms per se, "It's not like hey, this is like your uniform. it's just color palettes."
Article continues below advertisement
Kim also mentioned that her employees get a "handbook" of sorts, a list of fashion rules that they have to follow while working in her home. She says that these are the acceptable colors: "grays, heather gray, black, navy, white, cream, khaki... I mean, we can stick with all neutrals. Not a lot of color blocking."
Article continues below advertisement
When describing the vibe of her home, while some have referred to her abode as soulless and "boring" Kim called it "Zen": "My house is so zen, so I asked how everyone felt about it, and everyone actually said, 'That would make our life so easy,'...And once everyone was on board and thought it would be easier for them, I was like, 'Yes, let's do this," she said on Martinez's podcast.
Article continues below advertisement
In an interview with Ryan Seacrest and Kelly Ripa, Kim joked that her children probably hate her for keeping her home monochromatic, but she added that she allows their rooms to be painted whatever color that they want and they can pick any aesthetic they desire.
Article continues below advertisement
The SKIMS business founder went on to say that because her life "outside of [her] house is not zen" she was focused on keeping it as a calm and peaceful as possible within its walls.
However, there are some who believe the neutral tones are put in the home because it makes it easier for Kim to throw events there as the beige aesthetic won't clash with any of themes of the parties that are held there.