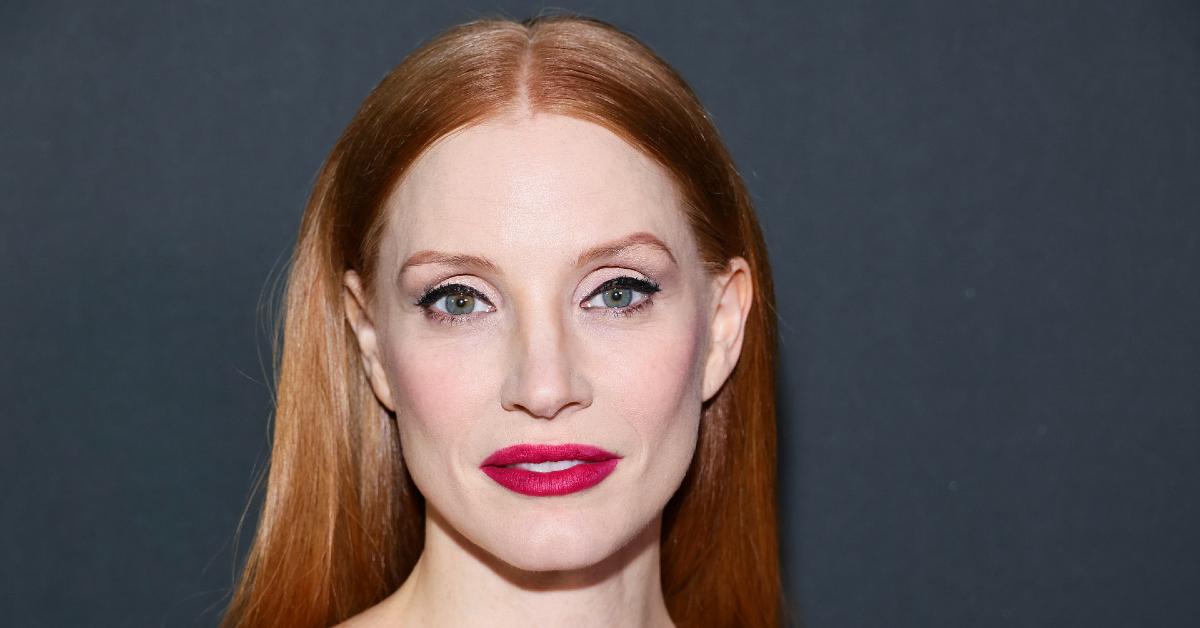 Jessica Chastain's Plunging Neckline Heats up Instagram
Jessica Chastain has been praised for commanding performances in a variety of films and is one of the most sought-after talents in the motion picture business it's evident that she takes her work very seriously: just look at any of her interviews.
Article continues below advertisement
And even though there are tons of folks who are probably fans of Chastain based on her looks alone, it's clear that based on the way she works in her flicks, she doesn't settle for being "just a pretty face."
With that being said, the actress recently went viral on Instagram after posting an album of stunning looks as part of her photo shoot with Marie Claire.
In the first image, she serves a look while donning a green dress and fishnet leggings that have fans drooling, and many others speculating that she's going to play Celia St. James.
Article continues below advertisement
Further along in the album, another picture of Chastain in the green dress pops up, revealing a plunging neckline as she looks away from the camera, her red hair draped along her shoulder.
Article continues below advertisement
In other photos, she sports a burnt-orange silk gown, highlighting her hair and undertones even further, and a single photo with a baby blue top sees the actress staring directly into the camera and melting her fans' hearts.
Article continues below advertisement
Her role in Molly's Game, where she plays an on-screen adaptation of the real-life Molly Bloom: Olympic athlete turned high-stakes poker game facilitator, was lauded. In the film, Chastain is able to transition from scenes of emotional vulnerability to putting on a tough-nosed exterior when dealing with folks who threaten her livelihood.
Article continues below advertisement
She also got head nods for her performance in Netflix's Ava. While the movie's screenplay was panned and the flick itself received middling reviews, many thought that the project was worth watching based on Chastain's performance alone.
Article continues below advertisement
Chastain is no stranger to action/thriller films. The 355 saw the star paired up with other big names like Penelope Cruz, Lupita Nyong'o, Diane Kruger, and Sebastian Stan.
Article continues below advertisement
Chastain's latest role sees her playing country music artist Tammy Wynette in the series George & Tammy opposite Nocturnal Animals star Michael Shannon.