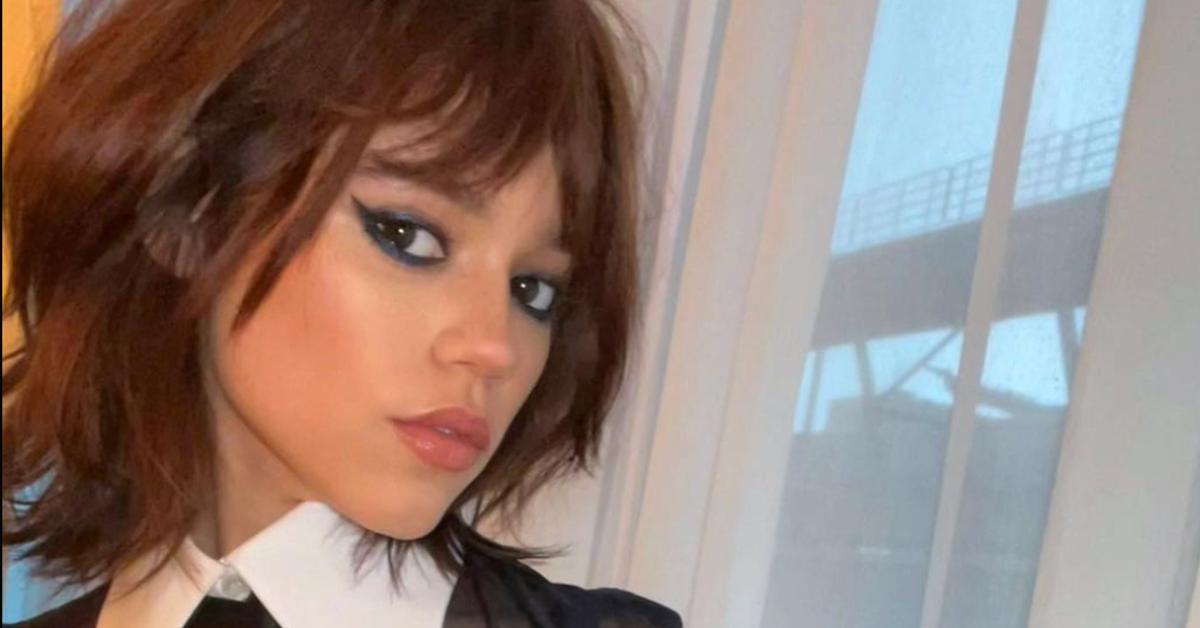 Jenna Ortega Is Wednesday IRL in Stunning Metallic Corset
Jenna Ortega's been getting a lot of praise for her performance in Wednesday, specifically the dance routine she crafted for the show that's getting tons of fans of the Netflix series putting up their own renditions on social media.
Article continues below advertisement
Her Instagram has been dominated by a decidedly Wednesday Addams aesthetic. The actress has shared several photos of her not only on set but of her rocking getups in line with a tinge of a macabre edge to them.
Like the black dress/white collared/metallic corset combo she rocked in her latest post on the popular social media platform.
Article continues below advertisement
She carried on the black outfit theme while on a press tour for the series in Brazil. Ortega was all smiles during the event while rocking see-through black gloves in a timeless dark shadow gown.
Article continues below advertisement
During the red carpet event for the Wednesday premiere, Ortega wrote that her stunning black dress, complete with a veil came courtesy of Versace.
Article continues below advertisement
The Scream 6 star wrote: "I know I'm way late with these and they're out in the world already. I've just got to thank Versace and my team for putting me together for the Wednesday premiere. They made me very happy, if you couldn't already tell"
Article continues below advertisement
Ortega made waves in another Netflix series before she was cast in Wednesday's lead role: You, where she shared a variety of scenes with Penn Badgley along with disgraced comedian Chris D'Elia.
Article continues below advertisement
It's not surprising to see Ortega already have a full project slate lined up after the smash success of Netflix's first season, or to predict that the actress' time is going to be filled with filming at least one other season of the popular streaming property.
Article continues below advertisement
In addition to Scream 6, Ortega is also involved in Finestkind, and Winter Spring Summer or Fall; all three of the projects are in post-production. Miller's Girl, which also stars Martin Freeman in addition to Ortega, is currently in production.
Article continues below advertisement
In the comments section of her new post, throngs of people thanked Ortega for tweeting a link to help support the decolonization of Palestine, along with promoting support for the people of Ukraine, Kashmir, Yemen, and other parts of the world where individuals are in need of aid.
She did not comment further on the post, but followed up her link towards "Syria's educational, medical, and shelter funds" as well as providing further resources to assisting children in Iraq, as well as the Palestinian Children's Relief Fund.