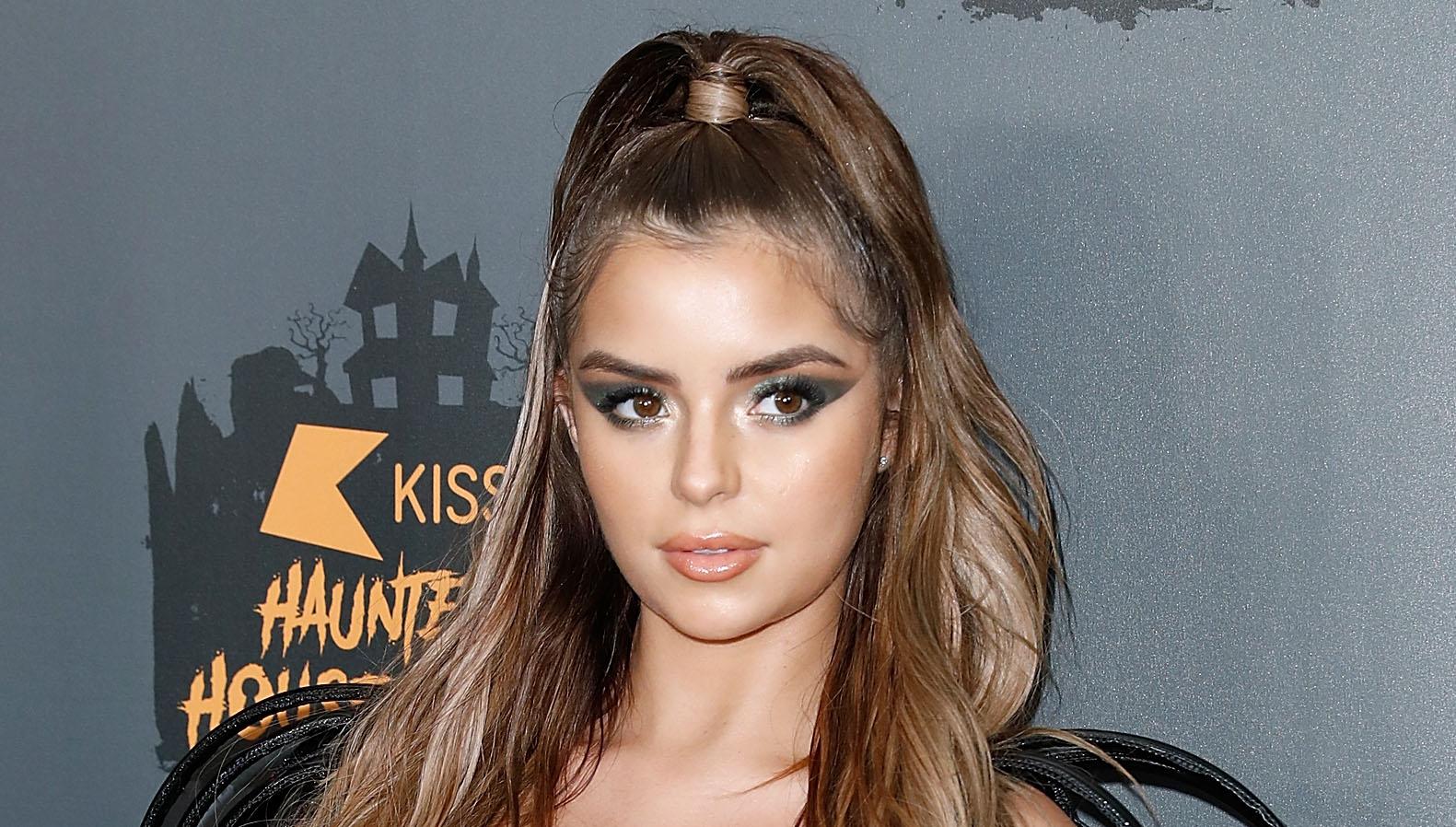 Demi Rose's Braless Black & White Instagram Has Social Media Stunned
Demi calls herself a "mythological character" on her Instagram profile page, and it seems like a lot of folks who look at her photos would argue that this is an accurate description of the English model.
Article continues below advertisement
Who is Demi Rose Mawby?
She's managed to amass a whopping 19.8 million follows (as of this writing) on the popular photo sharing platform, and a lot of it has to do with her curvaceous figure.
Article continues below advertisement
Like a lot of professional hot girls, Demi has managed to seriously supplement her income by launching an OnlyFans subscription page, where folks can gain access to exclusive content for a monthly fee.
She also made headlines in 2016 when it was announced she was dating "Rack City" Rapper Tyga, after he had broken up with Kardashian cosmetics mogul Kylie Jenner.
Article continues below advertisement
Rose's Instagram account seems like a greatest hits version of the type of content you'd see on the platform: there's tons of booty shots, chest pics, and seductive poses in various garments taken in exotic locations all across the world.
Demi seems to really love travel, as she has tons of saved Instagram stories containing some of her favorite photos tied to the locations she's visited and events she's attended — and she's got different outfits for all of them.
Article continues below advertisement
In addition to her OnlyFans content, massive social media following, and magazine cover appearances, Demi is also a brand ambassador for PrettyLittleThing, which is owned by the Boohoo Group and targets female customers between the ages of 16-24 years old.
Before she became a full-time model, Demi was an aspiring DJ, but seems to spend most of her time these days posing in front of the camera instead of standing behind a laptop.