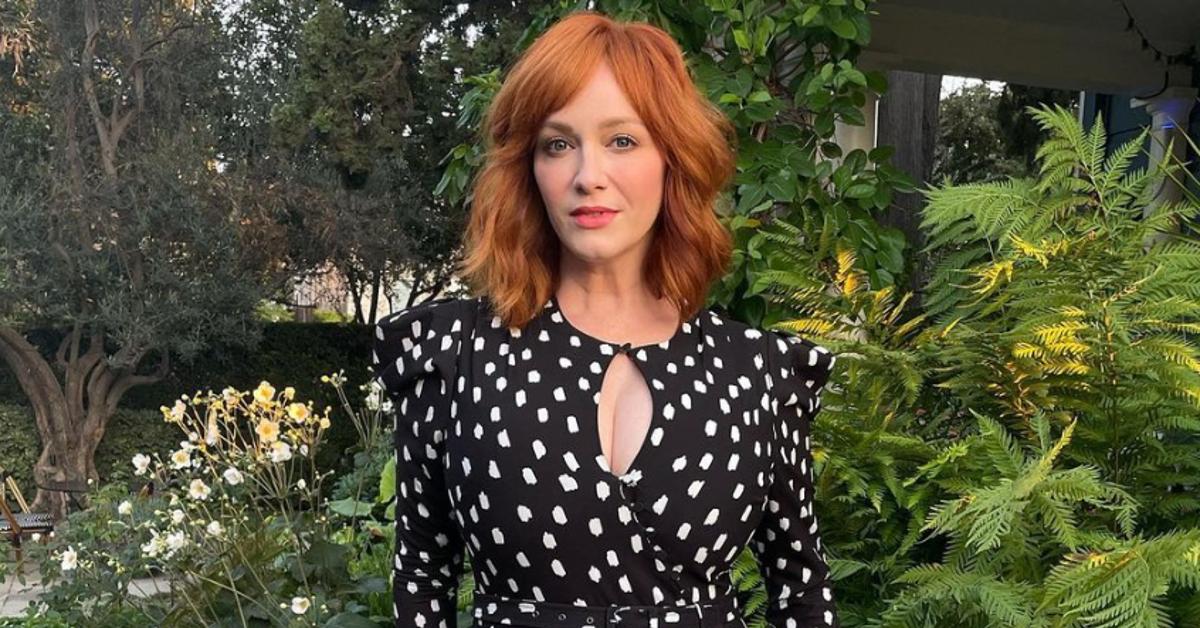 Christina Hendricks Sizzles in Throwback Vivienne Westwood Photoshoot
Anyone who's ever watched Mad Men pretty much asked the same question the first time Christina Hendricks' appeared on-screen: "Who is that?"
Article continues below advertisement
Not only did viewers find Hendricks stunningly beautiful, but the actress played her character with a certain poise and self-awareness of the effect that she had on others.
It also didn't hurt that the actress defied body image standards, especially of "attractive" white female characters on major TV shows.
Hendricks was lauded for her fuller figure, while previously, that very aspect of her physique was what the actress says kept her from securing other roles.
Today, this seems like an almost laughable idea, especially when you look at the pictures Hendricks took for Vivienne Westwood.
Article continues below advertisement
The Good Girls star, according to Yahoo! Life, spoke about her showing off Westwood's collection with the Daily Mail, saying, "I had such a fun day trying on all Vivienne's new collection. She is my favorite designer. As a young girl, I would cut out pictures of her dresses from magazines, although I was never able to afford them."
Article continues below advertisement
Hendricks added that when she was younger and didn't have as much money in her bank account that she only had a single item from Westwood in her closet, so to be part of a campaign for the designer certainly meant a lot to her.
Article continues below advertisement
In 2011, Westwood celebrated the launch of her new US Flagship store in Los Angeles, which occurred around the same time as the designer's launch of the "Get a Life" Palladium Jewelry Collection.
Article continues below advertisement
The two could be seen posing for pictures together, and in the above-posted video, viewers could check out a few behind-the-scenes clips of Hendricks' photoshoot for the luxury brand.
Article continues below advertisement
The throwback photo that Hendricks posted is from that time period, and people who saw it were rolling their tongues back into their mouths and picking their jaws off of the floor like cartoon wolves.
Article continues below advertisement
"Obsessed"
"I just fell to my knees in a Wallmart"
"I was gonna say this dress does things to me but alas, it isn't the dress"
"Can I get to the yaaammmmss"