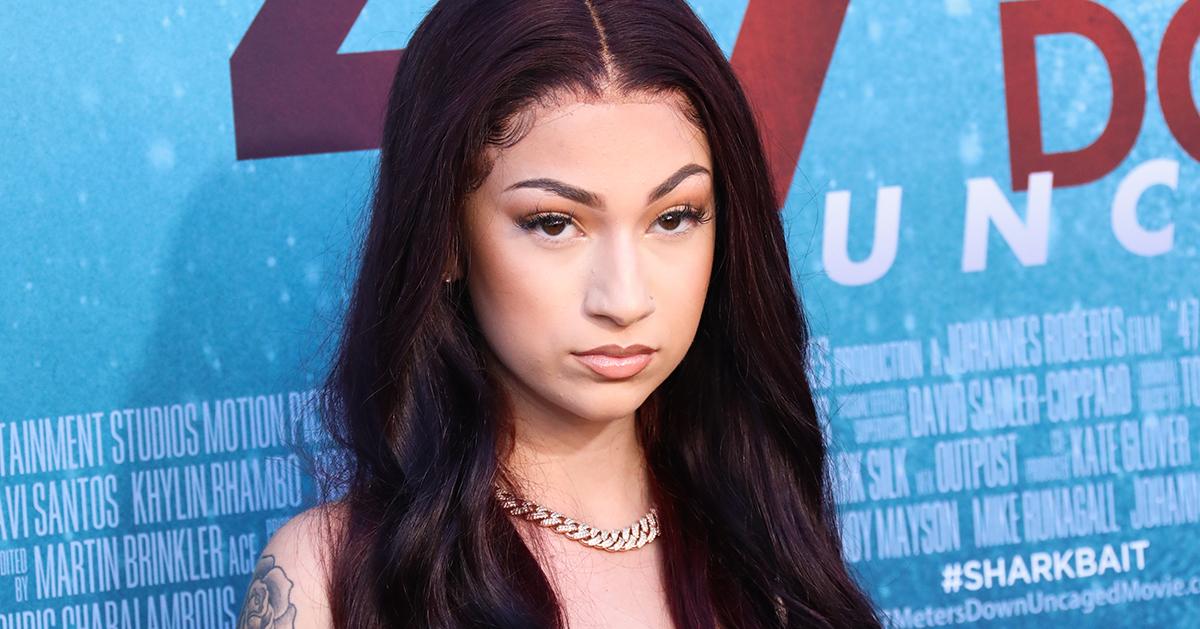 Bhad Bhabie Poses In Playboy Underwear For Spicy Selfies
At just 19 years old, rapper and influencer Bhad Bhabie has taken the world by storm. Real name Danielle Bregoli, she took the world by storm when her mother, Barbara, took the teenager on Dr. Phil in 2016 because she was worried about her daughter's new look. Bhabie's catchphrase, "cash me outside, how bout dah?" quickly became a meme.
Article continues below advertisement
Since her appearance, Bhabie has acquired over 16.2 million followers on Instagram. She also made a name for herself as a rapper, becoming the youngest female rapper to ever be featured on the Billboard Hot 100 with her single These Heaux.
The superstar recently took to Instagram to share some new selfies with her fans.
In a caption alongside the photoshoot in Playboy underwear, Bhabie simply wrote "RAW".
Fans seemed to love the post, with one writing: "Natural pretty shit."
While another added: "Such a beauty."
Article continues below advertisement
Bhad Bhabie has made over $50 million on OnlyFans.
Bhad Bhabie's latest succesful venture is an OnlyFans page. According to screenshots that the artist shared, she's made over $50 million from the venture.
Bhabie told TMZ: "It's not something that I'm just, 'Oh, yes, I'm so in love with being the girl who got famous for being on Dr. Phil and saying some crazy s***.' No, that's not how I feel.
"Call me the youngest female of the decade to go platinum. Call me some s*** like that. Like, there's way more things."
"Call me the 'Gucci Flip Flops' girl, the 'Hi Bich' girl, the girl who got a f***ing million-dollar makeup deal, the girl who made over f***ing $50m on OnlyFans."
Article continues below advertisement
In the first six hours of creating her OnlyFans account, Bhabie made $1 million according to Billboard. That broke a record for the platform, with Bella Thorne previously making $1 million in just under 24 hours.
With the rapper charging fans $23.99 a month just to access her page, it's easy to see how Bhabie has managed to amass such a fortune. Judging by the stats she's shared, followers spend even more money unlocking messages from the superstar.
That money is being put to good use, with the rapper recently announcing a $1.7 million scholarship program.
The fund includes:
• $1,000,000 in $1,000 scholarships awarded to 1,000 trade school students.
• $500,000 in $10,000 scholarships for startup capital awarded to 50 graduates.
• $200,000 in $10,000 full-ride scholarships awarded to graduates for local trade school tuition or other higher education expenses.