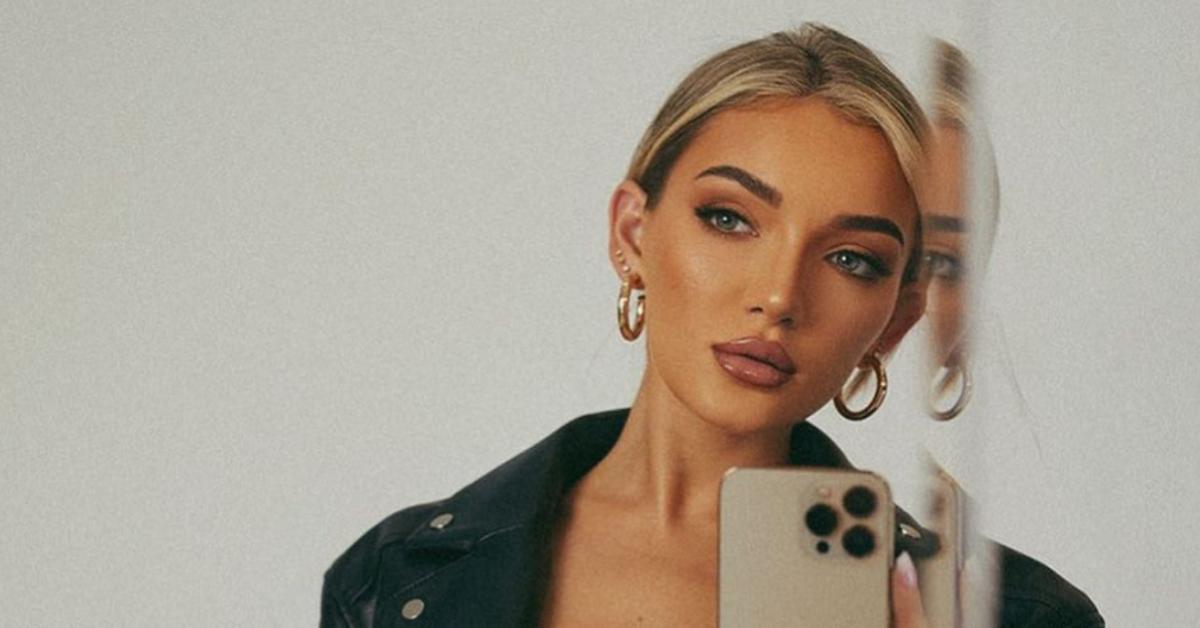 Beaux Raymond Posts Steamy Mirror Selfie With Reference to the Movie 'Creed"
You probably wouldn't think that a one-piece bodysuit bikini wouldn't really go with a leather jacket, and you'd probably be right.
But we're talking about models here, you silly goose, and these are people who make a living out of wearing some of the most ridiculous get-ups known to our species and make people ooh and ahh with their aesthetics.
Article continues below advertisement
There are few people who could pull off a swimwear/John Travolta from Grease hybrid look, but Beaux Raymond is definitely one of them, because the Too Hot to HandleTV personality recently went viral for an Instagram photo that shows her rocking that exact aesthetic.
Article continues below advertisement
Beaux seemed to have been taking a page out of Sylvester Stallone's Creed with her mirror selfie with her caption on the picture which reads: "its you vs you".
While this philosophy/saying isn't exactly an original one, it's certainly reminiscent of this one scene from the popular 2015 flick.
Article continues below advertisement
What does Beaux Raymond do for a living?
Beaux seems to have leveraged her time on Too Hot to Handle's third season to nab more modelling opportunities. When she first debuted on the series she was employed as a legal secretary.
Article continues below advertisement
As of this writing, Beaux has amassed a whopping 566,000 followers on Instagram and is currently repped by No Filter PR in the United Kingdom.
It also doesn't hurt that she managed to win her season of Too Hot to Handle after abstaining from jumping into bed with Harry Johnson.
Article continues below advertisement
And while the two haven't persisted as a couple after the show finished filming, many viewers thought that they had a genuine connection during their time on the program and it was enough for them to win the series together.
Article continues below advertisement
Judging from her Instagram account these days it doesn't look like Beaux is working anymore as a legal secretary, as she's constantly uploading different travel and thirst trap pics for her followers.
Article continues below advertisement
According to Celebs Fact estimates, Beau has a net worth of $200,000, but it's important to take the figures from these sites with a grain of salt.