Chris Hemsworth Says He Was Confronted by Thoughts of Death Post Jeremy Renner's Snow Plow Accident Chris Hemsworth confesses that the reality of 'I'm not going to be here forever' is slowly kicking in after watching his best friend Jeremy Renner face a near-death situation in December 2022. Morbid "thoughts of death" surrounded Hemsworth when he learned Renner had broken over 30 bones and undergone multiple surgeries after being run over by a 7-ton snow plow.
In a new interview with British GQ, the 39-year-old Thor actor, discussed that the freak incident had left him traumatized and made a lasting impact on his psyche. Hemsworth has been questioning mortality and the matter of life and death ever since, as he shared his poignant thoughts. "I think anything like that, it's an immediate realization of, 'Wow, any of us can go at any minute. I don't think I wanna turn 40. I still feel like I'm 25 and I've got heaps of time. Now I'm like, 'Oh, I could be halfway. More than halfway. It is a lot of time, If I get there! The reality of, 'I'm not going to be here forever' is sinking in."
---
View this post on Instagram
---
The Thor: Love and Thunder star added with nostalgia, "We're getting to the age now where we're going to start losing people we love." Hemsworth further revealed that the Avengers' group chat which includes Renner, Robert Downey Jr., Chris Evans, Mark Ruffalo and Scarlett Johansson went "wild" with prayers for Renner and light-hearted topics turned towards 'life path' discussions. The group was quick to send the Hawkeye star well wishes on social media as well.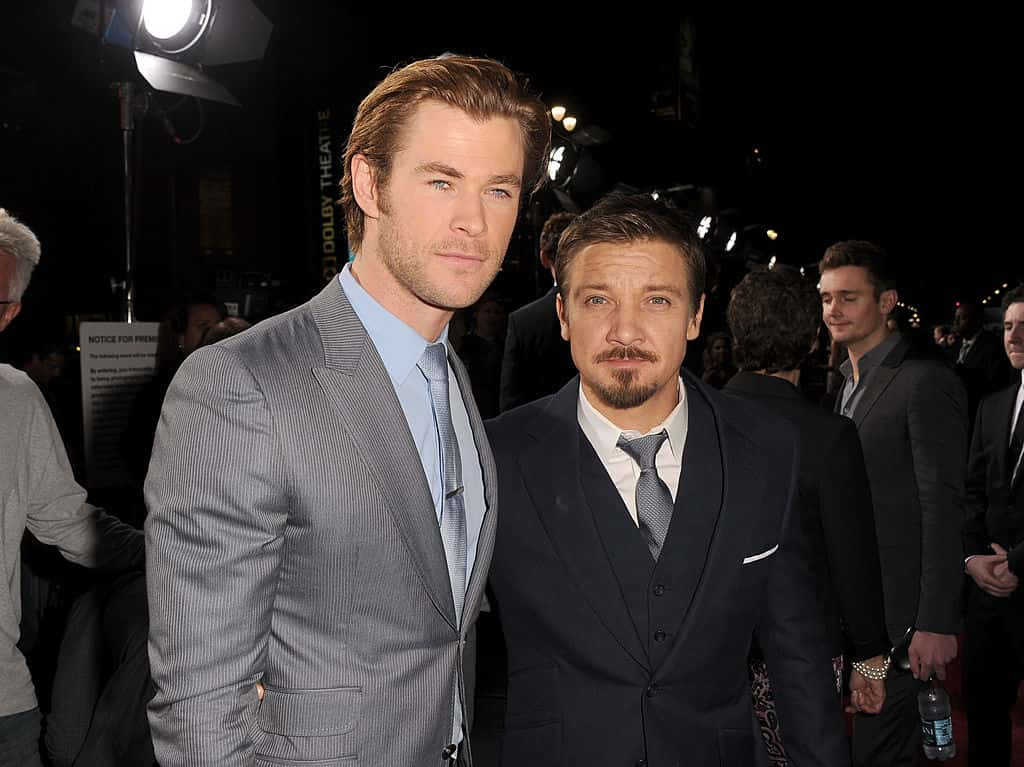 Their 'paranoia and fear of death' subsided when Renner soon posted about his 'road to recovery'. A relieved Scarlett Johansson was quoted saying to Variety, "I was honestly so f****** happy to see him. I didn't know if I was ever going to see him again. To not only see him again but to see him thriving and in such an amazing space, mentally. He's a very spiritual person in general and a very soulful person. And you can see that in his work. It comes through. He has such a depth to him. And I just was so happy to see that he is full of life and light, and he's also hilarious. We laughed a lot."
After Renner returned home from the hospital, the Avengers group chat once again resorted to 'jokes and leg pulling'. Johansson revealed, "On the 'Avengers' text chain, we're like, 'OK, you beat us all. That's it. You won, that's like real superhero stuff. It's unbelievable." However, Hemsworth cannot shake the feeling that "life is short". He feels the ultimate truth about death has made him retrospective in life.