Britney Spears Refers Ex-Sam Asghari as a 'Gift From God' in Her Memoir 'The Woman in Me' Following its release, Britney Spears' bombshell memoir The Woman in Me has shot to the top of Amazon's bestseller charts just hours after it was made available for purchase. Spears, best known for her smash song Toxic has disclosed a great deal of information regarding her previous affairs, and marriages, including her last relationship with Sam Asghari.
While referring to Asghari as a "gift from God," the Circus songstress wrote: "The chemistry with us in the beginning was insane," Spears has described their first meeting. "We couldn't keep our hands off each other. He called me his lioness."

Also Read: Britney Spears Is Trying to Mend Family Bonds, Sister Jamie Lynn Is Next After Bonding With Her Mom
---
View this post on Instagram
---
When Spears first met Asghari in October 2016 while working on the music video for her song Slumber Party, she remembered being "instantly smitten." "I knew I wanted him in my life immediately," she wrote. As per Page Six, the Hold Me Closer songstress also revealed in the book that her ex-husband gave her the confidence to speak out against her "abusive" 13-year conservatorship. She mentions that he "squeezed" her hand at the beginning of her shocking open court appearance in June 2021 as a sign of support.
"I look up to him, his consistency with working out and being a good man and being healthy and taking care of me and helping me learn how we can take care of each other." Spears has gushed about Asghari in her memoir saying: "He's such an inspiration and I'm grateful."
Also Read: Britney Spears Marks Her Birthday By 'Hugging it Out' With Her Mom Lynne Spears Amidst Family Feud
As per Marca, The famous couple were married in June 2022 after meeting in 2016. However, their marriage only lasted 14 months because of his claims that there were irreconcilable issues between them, even though they had a miscarriage and moved into an 11.8 million dollar home. As per TMZ, Asghari responded to Spears' biography in a very positive way. The fitness model revealed that he has read the book and is quite proud of his ex-wife. "No, I already read it. I'm very proud of her. She put a lot of work into it, and it was very hard. I'm excited and I'm extremely proud of her. It was a tough one." He said while adding: "I'll be the first one in line to buy it."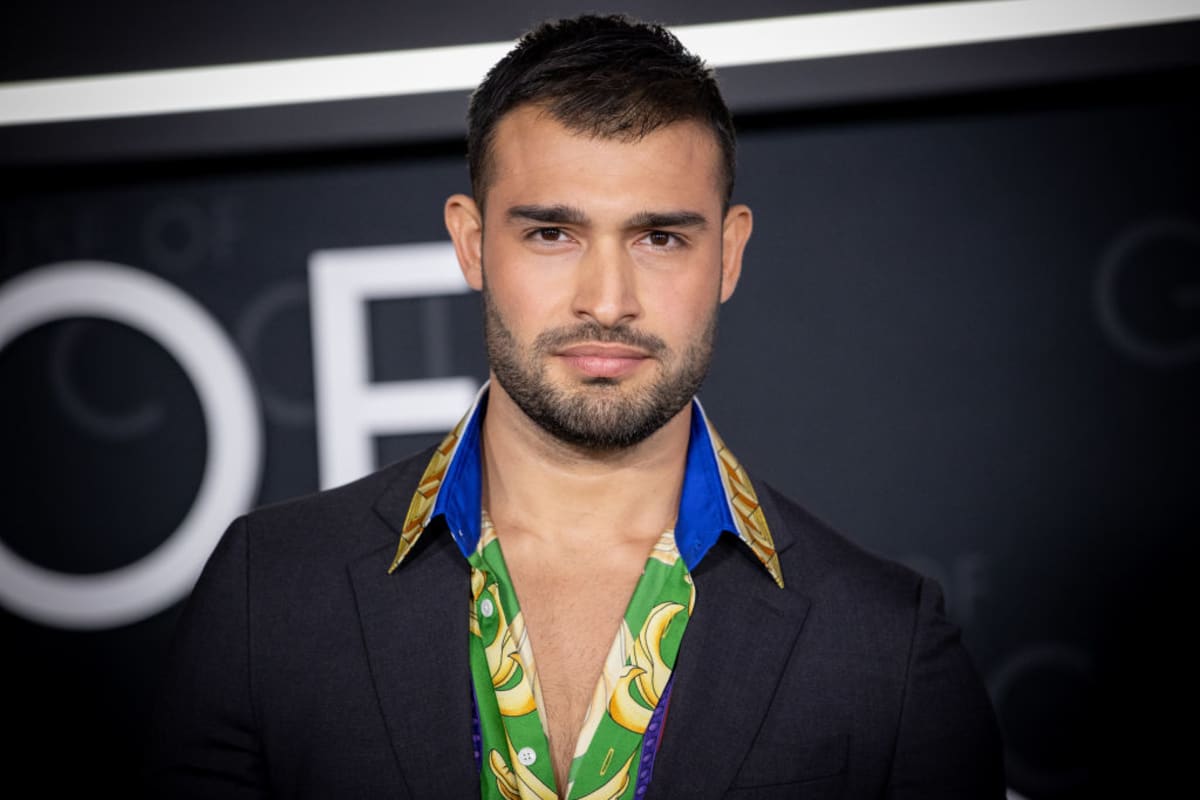 Also Read: Lynne Spears Spotted Buying Things Amid Accusations of Selling Britney's Belongings
As per Billboard, The Criminal songstress had addressed their split in an Aug. 19 Instagram post: "As everyone knows, Hesam and I are no longer together … 6 years is a long time to be with someone so I'm a little shocked but … I'm not here to explain why because its honestly nobody's business!" She continued: "But, I couldn't take the pain anymore honestly !!! In some sort of telepathic way, I have been receiving so many messages that melt my heart from friends and I thank you !!! I've been playing it strong for way too long and my Instagram may seem perfect but it's far from reality and I think we all know that !!! I would love to show my emotions and tears on how I feel but for some reason, I've always had to hide my weaknesses !!!"
More from Inquisitr
Sam Asghari Once Scolded Donald Trump Jr. for Using Ex-Wife Britney Spears' Video for Political Purpose
Jamie Lynn Claims Britney Spears Was "Really Embarrassed" While Attending Grammys the First Time