Bob Saget's Wife Kelly Discusses How Matthew Perry's Death "Hit Home" for Her Nearly two years after the untimely loss of her husband, Bob Saget, Kelly Rizzo is speaking out about the passing of Matthew Perry from her unique viewpoint. Rizzo said that hearing of Perry's death "really brought (me) back to a very specific place," prompting introspection about public mourning. On Saturday, October 28, many news sites claimed that Perry was discovered dead in his home. His death at age 54 was subsequently verified by the Los Angeles County coroner's office.
---
View this post on Instagram
---
Also Read: Taylor Swift Is About to Make Over $100M Just From Spotify in 2023
As reported by EOnline, Rizzo mentioned in a TikTok video on October 30, "When I saw the news hit on TMZ about Matthew Perry yesterday, it brought me back to a very specific place of when the news came out about Bob when he passed almost two years ago now. Just to let you guys know, I found out that my husband passed 15 minutes before it hit TMZ. The media had already known even before I knew. It just made me think yesterday, when the news broke on TMZ about Matthew Perry, that it was very possible and likely that many of his family and even friends, close friends, didn't even know yet, and that is just really, really messed up." She used the caption, "The Matthew Perry news breaking really hit home for me…deja vu."
A spokesman for Perry and a law enforcement source informed NBC News that Perry drowned on Saturday at his home in the Pacific Palisades region of Los Angeles. Erik Scott, Los Angeles Fire Capt., stated," [Responders found] an adult male unconscious in a stand-alone hot tub. A bystander had brought the man's head above the water and gotten him to the edge, then firefighters removed him from the water upon their arrival. A rapid medical assessment, sadly, revealed the man was deceased before the first responder's arrival." On Sunday, the medical examiner for LA County decided to wait for the results of toxicology tests before determining the cause of death. According to the outlet, the medical examiner's office estimates that this will take three to four months.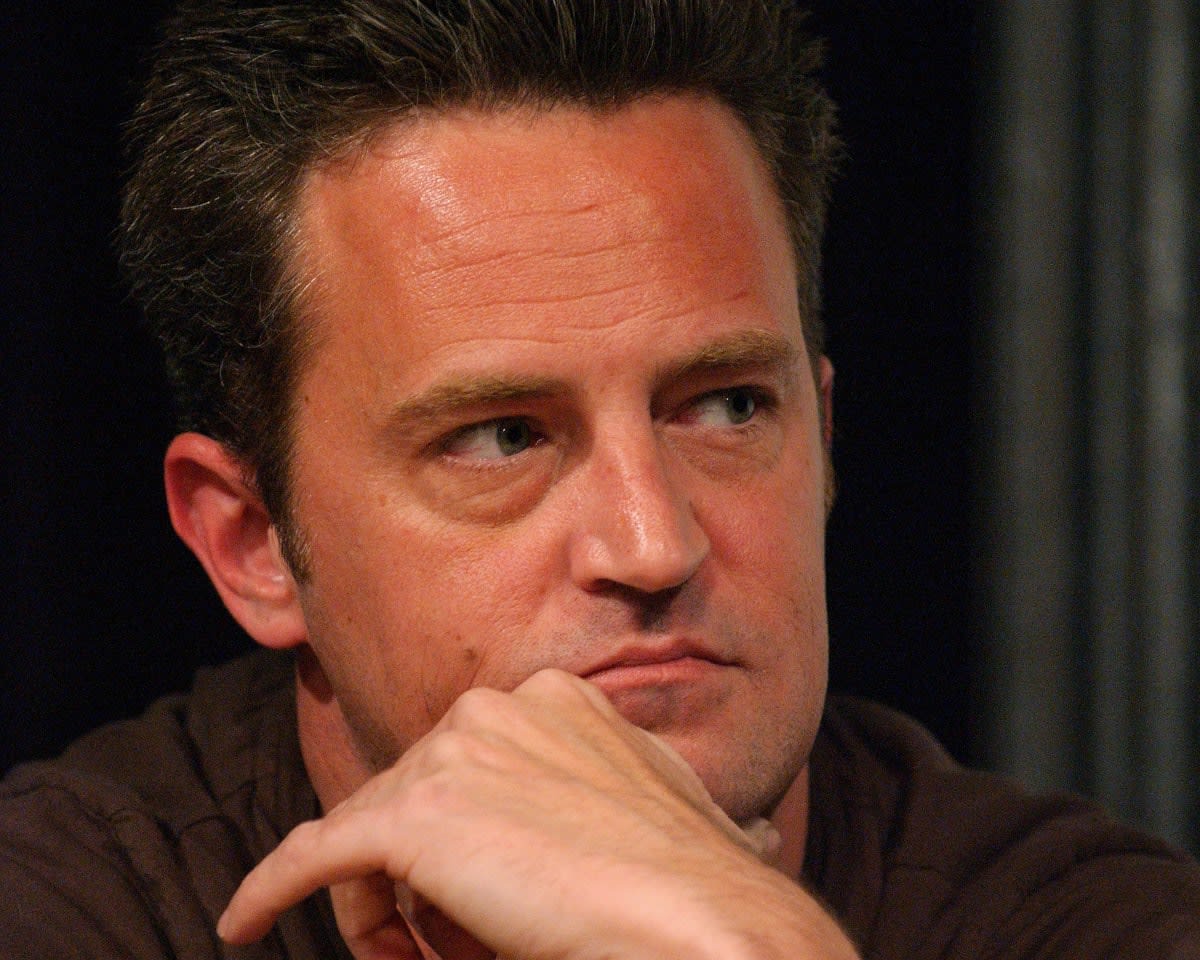 Also Read: 'Sister Wives' Star Kody Brown Says He Didn't Feel 'Safe' With First Wife Meri Brown
After the loss of her spouse, Rizzo has spoken openly about her sorrow. During her first Christmas without her husband, she took to Instagram to share a heartfelt post for her followers. She wrote, "Cherish every single moment. I certainly didn't think that our first Christmas together (in the same city) last year would be our last. (It was the first year he came to Chicago to spend Christmas with my family along with my wonderful stepdaughter, Lara) I'm so glad we had that special time together." She concluded, "The holidays are a time for hope, love, and togetherness. I pray that if you're missing a loved one this holiday season, you're blessed with many deep and loving memories and gratitude that will help carry you through. As I've said before, I'm just so grateful that I got to have that incredible man in my life and that I got to be in his for 6 years. There's no greater Christmas present than that."
More from Inquisitr
'The View' Star Sara Haines Opens Up About Plans of Welcoming Her Fourth Kid
Kris Jenner Upset by Kourtney Kardashian's Pregnancy Announcement; Kourtney Responds