Biden Administration to Include Israel in Visa Waiver Program Amidst Heavy Controversy The Biden administration is on the verge of admitting Israel into an exclusive club that allows its citizens to travel to the United States without requiring a US visa. US officials have disclosed that the announcement of Israel's inclusion in the Visa Waiver Program is slated for the end of the week, just before the conclusion of the federal budget year on Saturday, September 23 per AP News.
Also Read: Host Says Paramount+ PR Team Halted Kelsey Grammer's Interview With BBC After Voicing Support for Trump
This deadline grants Israel admission without the need for requalification next year. The Visa Waiver Program, administered by the Department of Homeland Security, currently enables citizens from 40 predominantly European and Asian countries to visit the U.S. for up to three months without obtaining visas.
Homeland Security Secretary Alejandro Mayorkas is expected to make the official announcement on Thursday, following a recommendation from Secretary of State Antony Blinken. Blinken's recommendation is anticipated to be delivered by Tuesday, September 26. The move comes after President Joe Biden meets with Israeli Prime Minister Benjamin Netanyahu at the U.N. General Assembly, where the issue was not publicly addressed.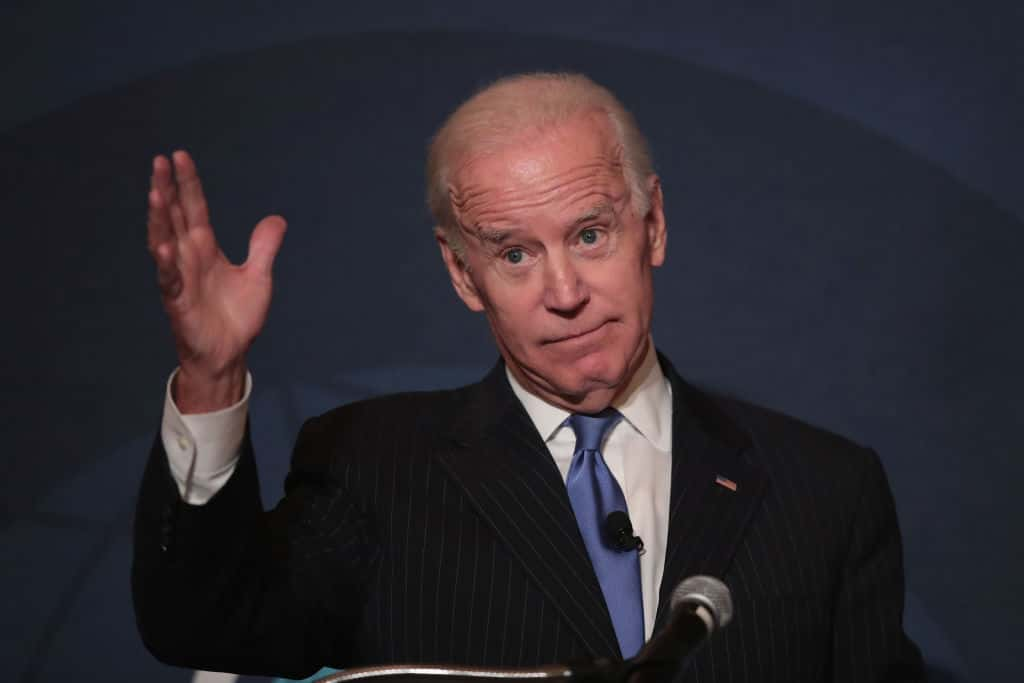 Also Read: Jimmy Kimmel Says Trump Is 'Going Straight to Hell' For His 'Jesus and God Keeping Score' Comment
While the State and Homeland Security departments have not made a formal announcement yet, they are actively collaborating with Israel to meet the full range of law enforcement, national security, and immigration requirements of the Visa Waiver Program, according to the State Department. However, Netanyahu's far-right government has faced consistent criticism from the U.S. for its treatment of Palestinians, including the construction of West Bank settlements and its opposition to Palestinian statehood.
---
View this post on Instagram
---
Also Read: Trump Claims He Would Win The Blue States if 'Jesus and God' Came Down to Keep Score of Elections
One of the critical criteria for Israel's admission was reciprocity, ensuring that all U.S. citizens, including Palestinian Americans, are treated equally when traveling to or through Israel. Historically, Palestinian Americans faced different entry requirements and screening processes, which many considered discriminatory. They were often barred from using Israel's international airport, instead being forced to travel through Jordan or Egypt. In recent months, Israel has adjusted its entry requirements for Palestinian Americans, allowing them to use Ben Gurion International Airport and facilitating travel to the West Bank and Israel proper. However, concerns persist, and the Homeland Security Department intends to emphasize ongoing monitoring in its announcement.
---
View this post on Instagram
---
The impending decision has drawn criticism from Palestinian American activists who argue that reciprocity has not been fully achieved. This development will allow Israelis to travel to the U.S. for business or leisure for up to 90 days without obtaining a visa, provided they register with the Electronic System for Travel Authorization. Recently, the Biden administration had given federal agencies 30 days to remove TikTok from all government-issued devices. President Joe Biden's approval of a restricted TikTok ban came into effect in December 2022 when he signed the 4,126-page spending measure into law leading to the major ban on the Chinese Bytedance app per NBC News.
More from Inquisitr
Trump Mocks DeSantis' Debate Against Newsom in a New Dubbed Video: 'Battle of Loserville'
DeSantis' Pac 'Never Back Down' Chairman Resigns Days After CEO Quit: 'Beyond Difference of Opinion'