Anwar Hadid's Fiery Response to Dua Lipa's New Love Interest: 'Trying Not To Find And Kill Him' Love and heartbreak collide in the world of celebrities as Anwar Hadid shares distressing messages on social media following the public debut of his ex-girlfriend, pop sensation Dua Lipa, with her new flame, director Romain Gavras. The emotional rollercoaster unfolds as fans and onlookers try to make sense of Hadid's cryptic posts and offer support during this difficult time.
Following Lipa's public debut with Gavras, Hadid took to Instagram to express his emotions. In a now-deleted Instagram story, Anwar posted a selfie with the caption, "Trying not to find and kill him." He also shared additional posts that read, "I can't breathe," "Have fun," and "I hate the way you say my name." These messages left fans concerned about his mental and emotional state, prompting them to offer their support and reminisce about the former couple's relationship.
In response to the media frenzy surrounding his Instagram posts, Hadid clapped back at the speculation. Through his Instagram story, the 23-year-old model expressed his frustration, stating, "Crazy how the internet will just make whole articles about s–t they don't know anything about!! Y'all are bored as f–k!!!! SORRY." Despite his attempt to downplay the situation, fans remain concerned about his well-being.
Dua Lipa and Romain Gavras made their first public appearance as a couple at the prestigious Cannes Film Festival. The pair was seen holding hands and sharing smiles on the red carpet, confirming their budding romance. The news of Lipa moving on from her previous relationship with Hadid came as a surprise to many, especially considering their nearly two-year-long relationship.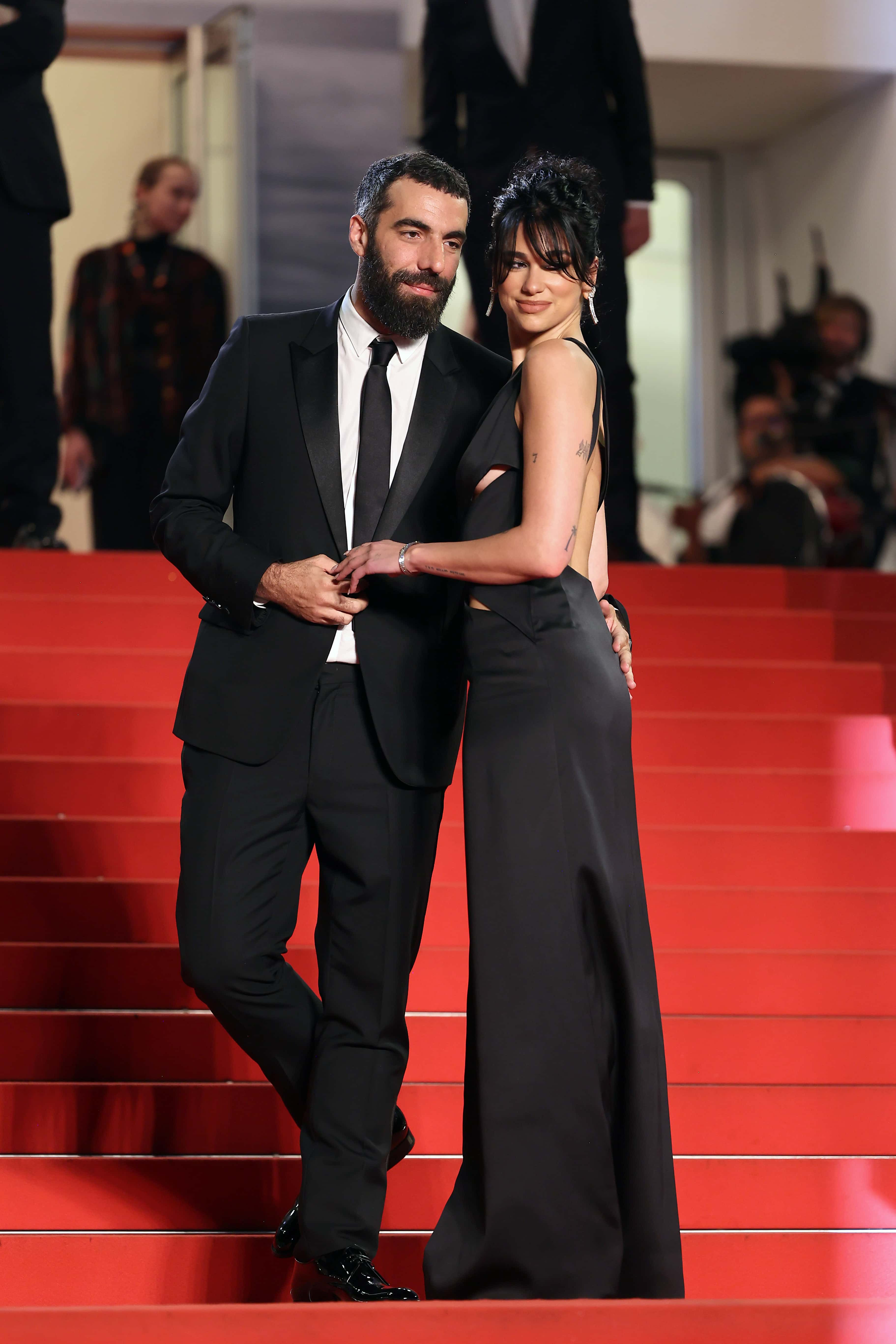 Hadid, the younger brother of supermodels Gigi and Bella Hadid, began dating Lipa in June 2019. Their relationship was often in the public eye, with the couple attending various events and sharing glimpses of their lives on social media. However, their romance came to an end in January 2021, with a source confirming their split to US Weekly. Since then, both Hadid and Lipa have been linked to other celebrities, leading to speculation about their respective love lives.
After parting ways, speculation arose regarding Lipa's romantic involvement with Trevor Noah in September 2022. The rumors gained traction when the two were spotted embracing during an intimate dinner in New York City. However, Us magazine promptly debunked the claims, affirming that Lipa and Noah were simply "friends." In the subsequent month, the "Physical" performer openly discussed her journey in adapting to the single life, shedding light on her personal experiences.
"For me, this is the first year I've not been in a relationship for a very long time," she revealed on an episode of her "Dua Lipa: At Your Service" podcast. "It's been really great to just be alone and only think about myself and kind of be quite selfish, which I've never really had the opportunity to do. But when you find someone that really softens you and calms you down, it makes a big difference!"