5 Times Britney Spears Made Headlines Worldwide 5 Career-Defying Moments in Britney Spears' Professional Journey
Also Read: Here Are 9 Celebrities Who Experienced the Harsh Reality of Financial Hardships
Britney Spears is both a lasting pop superstar and a reminder of the challenges of fame in a society where prominence sometimes comes at a cost. Her incredible journey has seen the spotlight shine on her life's highest highs and lowest lows. Let's look at an enthralling journey through her turbulent yet astounding career, looking at the hypnotic music that catapulted her to prominence, the intense public scrutiny she experienced, and the extremely personal challenges she suffered on the global stage. This retrospective celebrates Britney's perseverance, persistent spirit, and ability to capture the world with every note and headline, reminding us why she is an icon worth celebrating and defending.
1. When Britney Won the Conservatorship Battle Against Her Father
Spears secured a significant victory in her long-running conservatorship lawsuit against her father, Jamie Spears, in November 2021. A momentous judgment was reached by a Los Angeles judge to end the conservatorship, which had been in existence for more than a decade. Britney gained increased freedom as a result of this victory, allowing her to make her own medical decisions, sign contracts, and handle her funds independently. This revelation was a landmark moment in a highly publicized legal battle that drew international attention and support from her loyal fans, known for the "Free Britney" campaign. Britney had been fighting hard to eliminate the conservatorship, claiming it was repressive and exploitative.
Also Read: Here's What Swifties Have Seemingly Learnt About the Taylor Swift-Joe Alwyn Breakup Timeline
2. Britney's Dancing Videos on Instagram
Also Read: Robert De Niro Angry That His Anti-Trump Gotham Awards Speech Was Edited Without His Knowledge
Britney's Instagram videos have drawn a lot of attention and speculation, as they frequently feature a combination of dancing, messages to her fans, and personal musings. Britney has stated that the videos are an important part of her healing process. She shares genuine moments from her life and opens up about the hardships she has faced, particularly during her conservatorship, in her posts. Britney's Instagram presence has not only brought her closer to her fans but has also shed light on her journey to freedom and self-expression.
3. Britney And Madonna's Kiss on VMA's
A memorable moment occurred at the MTV Video Music Awards twenty years ago, etching its place in history, per Vogue. Madonna, Britney, and Christina Aguilera came together on the grand stage for a performance of Madonna's classics Like a Virgin and Hollywood. Madonna dressed as the groom in black, while Britney and Aguilera wore white bridal gowns with white veils. The campy performance culminated in a surprising three-way kiss between the three musicians, generating a global frenzy, and making headlines throughout the world. Two decades later, this spectacular show is still remembered and admired.
4. Oops!... I Did It Again
On May 16, 2000, Britney, at 18, released her second album, Oops!... I Did It Again, to the world, per Nylon. The anticipation had grown since the release of the title single and its famous music video, which saw Spears in a red latex catsuit conquering space—an image seared in pop culture history. The album's premiere was historic, as it sold over 1.3 million copies in its first week, shattering the record for the most first-week sales by a female artist (which Adele held 15 years later with 25). Britney envisioned a future filled with limitless opportunities and aspired to be an enduring presence like Madonna or Janet Jackson. "It all boils down to the music. That's what causes longevity," she told MTV at the time.
5. Shaving Her Head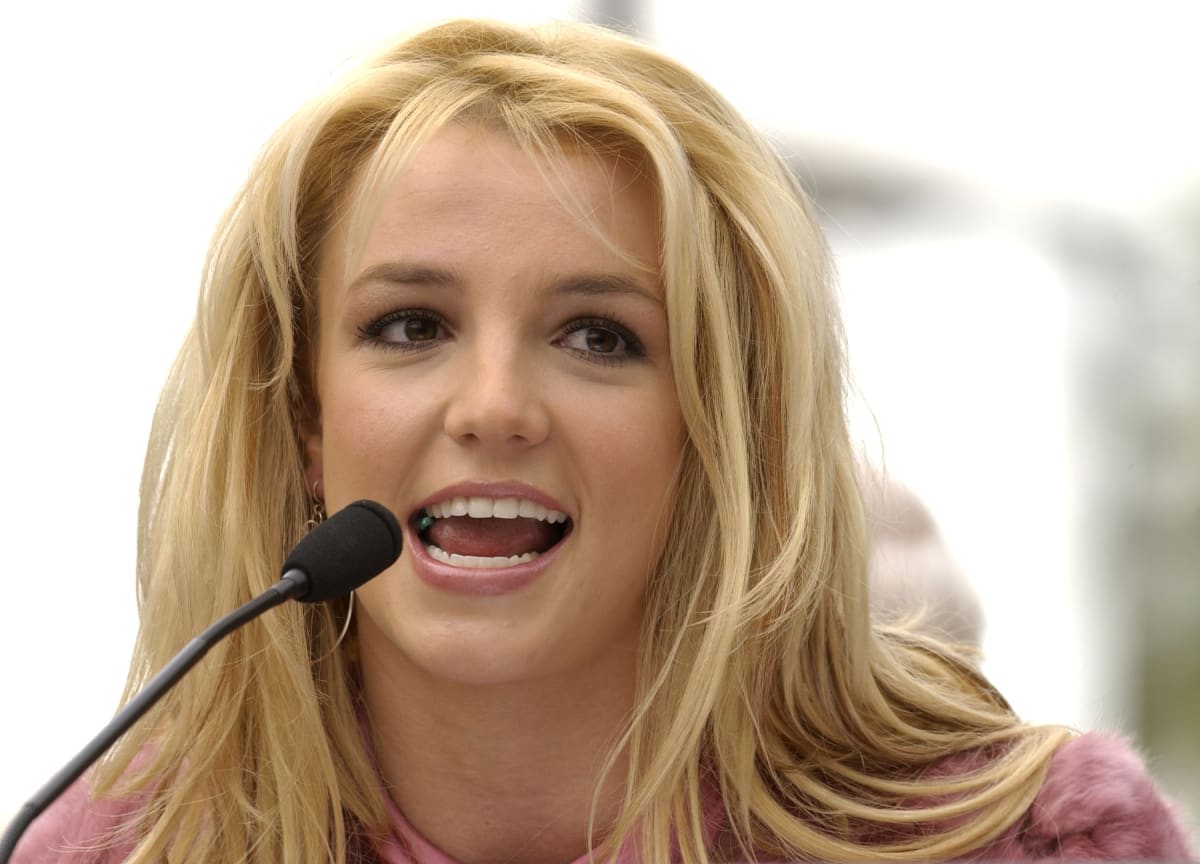 In her upcoming memoir, The Woman in Me, Spears discloses the primary reason for her decision to shave her head in 2007, exclusively reported by People. While the public largely blamed the act on paparazzi demands and her highly publicized divorce from Kevin Federline, Spears reveals that it was a reaction to much deeper concerns. She described feeling continually watched and objectified since a young age, with her body and image the topic of public scrutiny. Shaving her head and participating in rebellious behaviors were her attempts to restore control and resist this unwanted attention, per HuffPost. Her defiance, however, was met with more control, as she was placed under a court-ordered conservatorship, where others had responsibility over her personal life, finances, and public image for nearly 14 years, leaving her feeling like a "shadow of herself."
More from Inquisitr
8 Times Justin Bieber Was in the Spotlight for the Most Controversial Reasons
When Kourtney Proposed to Be Khloe's Surrogate: 'Will Be the Oven for Her Bun if She Shall Need'