'1000-Lb Sisters' Star Tammy Slaton Joins Dating Site Months After Husband Caleb Willingham's Death Reality TV star Tammy Slaton, known for her appearance on 1,000-Lb. Sisters has reportedly ventured into the world of online dating and has created a profile on Facebook Dating. This comes just three months after her husband Caleb Willingham's untimely demise.
According to The US Sun, Slaton's dating profile indicates that she recently joined the platform and is seeking "chatting, friendship," and potentially a "long-term relationship." The profile includes details such as her height (5-foot-3), occupation (YouTube), and the fact that she smokes occasionally.
Also Read: '1000-Lb. Sisters' Star Tammy Slaton Looks Incredibly Slim and Happy in Her Latest Filter Free Picture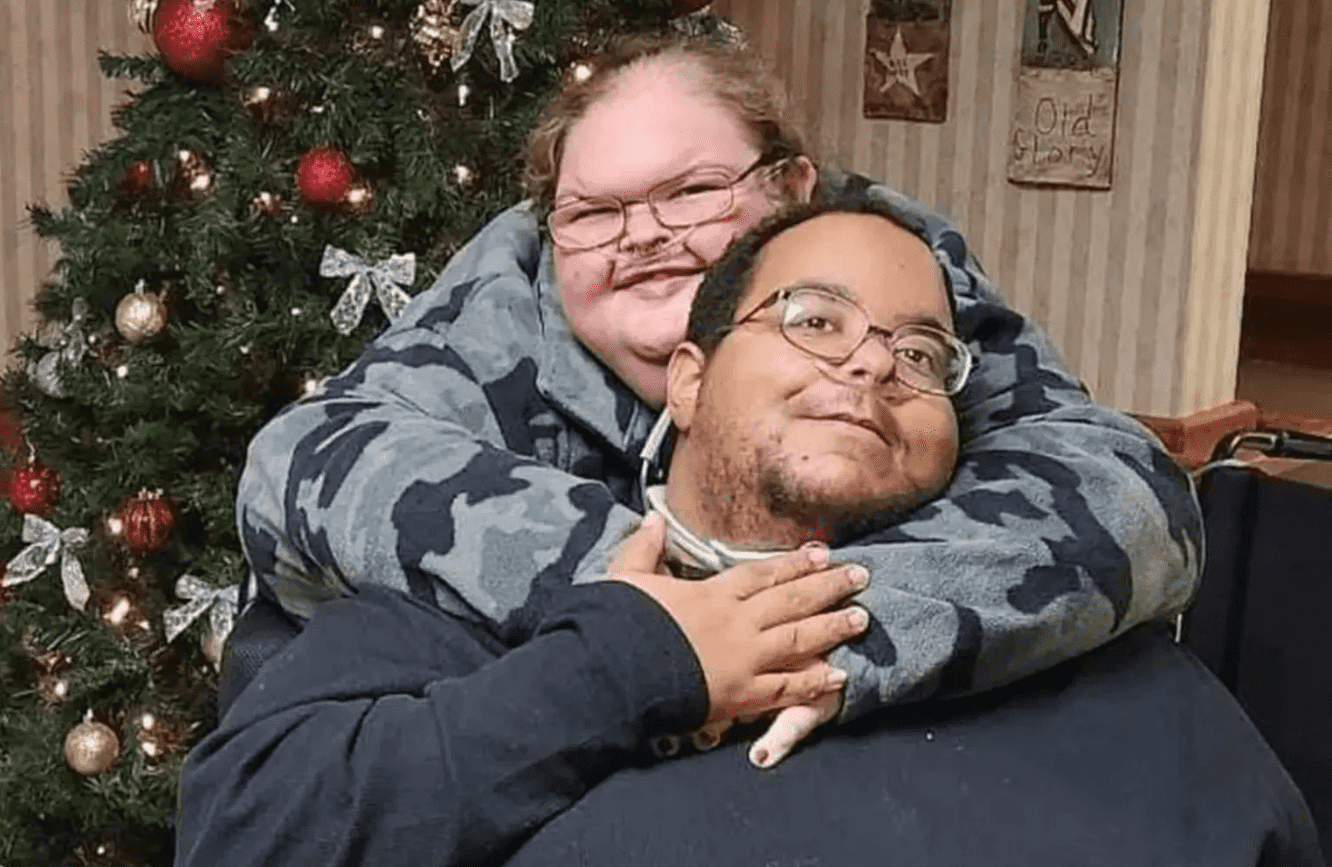 Her then-estranged husband Willingham tragically passed away at the age of 40 on July 1. The cause of his death has not been disclosed. Slaton was devastated following the tragic event and even posted an obituary for him. Despite her grief, the reality star has continued to inspire her fans with her consistent transformation through her social media.
In August, Tammy was seen attending the memorial service for Willingham alongside her sister, Amy Slaton, in Ohio. The couple had met in 2022 at the Windsor Lane Rehabilitation Center in Ohio, both seeking treatment for obesity. Tammy, who has successfully lost over 300 pounds, spent more than a year at the treatment center to qualify for weight loss surgery. Caleb proposed to Tammy in October, and the couple tied the knot a month later at the rehab center where they first met.
Also Read: Fans Accuse Producers of '1000-Lb. Sisters' for Being Insensitive Towards Tammy Slaton's Tragedy
---
View this post on Instagram
---
However, reports from the US Sun suggest that Tammy was contemplating divorce in May, just months before Caleb's passing, allegedly due to concerns about his health. The source claimed that Tammy felt he had deviated from his diet and gained 30 pounds, making it challenging for her to envision taking care of him post-rehabilitation. According to the source, Tammy sought a partner who could support her, and with Caleb's declining health, she was faced with the prospect of taking on the care of another person when she was already dealing with her own health challenges.
Also Read: When Tammy Slaton of '1000-Lb. Sisters' Was Slammed For Doctoring Her Selfies Post Weight Loss
---
View this post on Instagram
---
The relationship between Tammy and Caleb had moved swiftly, with a proposal and marriage occurring within weeks of meeting in rehab. Despite the challenges and the reported contemplation of divorce, the couple remained married until Caleb's untimely death. As Tammy navigates this new chapter of her life, engaging in online dating and reflecting on her past experiences, fans, and followers will likely continue to witness the complexities of her journey as she balances personal growth, relationships, and the public eye.
---
View this post on Instagram
---
Meanwhile, in a recent Instagram post, Slaton created waves with her mirror selfie as she flaunted her body in a casual outfit. User @rikilaboyd wrote, "Tammy ! You've inspired me so much. I was at 407 pounds and I watched your struggle and saw the similar patterns . You inspired me to lose over 200 pounds! Thank You," as she lauded Slaton's efforts.
More from Inquisitr
When '1000-Lb Sisters' Star Tammy Slaton's Easy-Going Skincare Routine Surprised Her Fans
'1000-Lb Sisters' Star Tammy Slaton Wears This Special Item in Remembrance of Her Late Husband